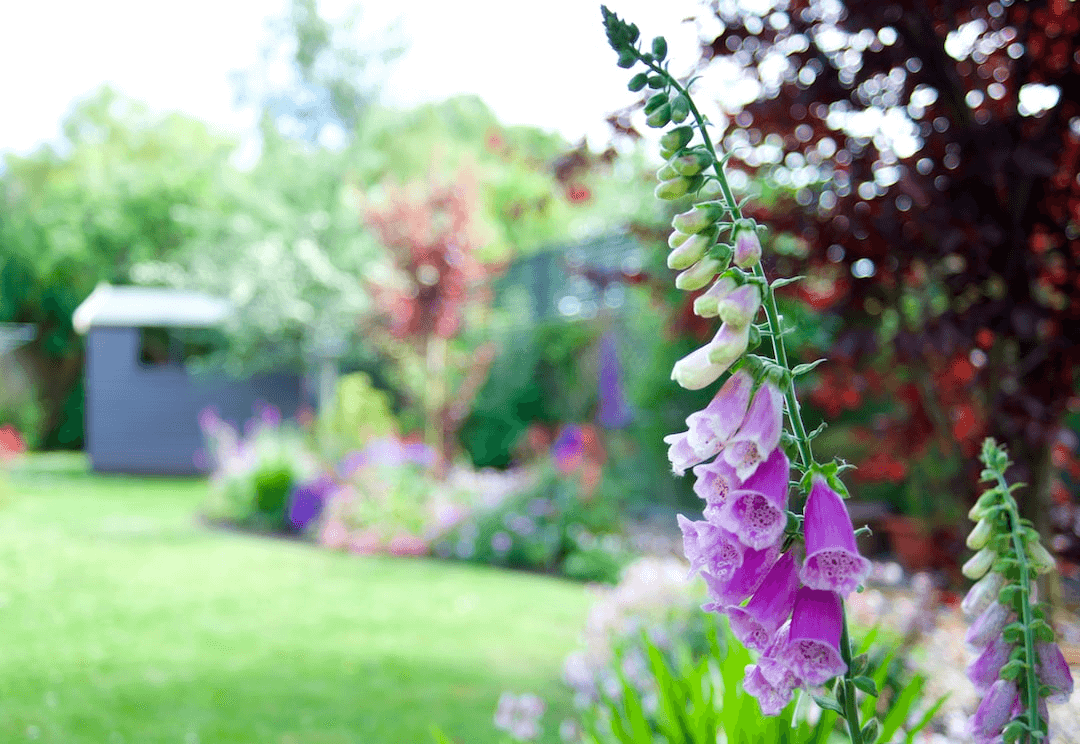 You might have a beautifully landscaped garden, a cozy patio, or a sprawling deck. Sure, all these spaces enhance the charm of your home, but without proper storage solutions, they can quickly become cluttered and chaotic. Recognizing the significance of organized outdoor storage is the first step toward creating an aesthetically pleasing and highly functional environment.
We understand that every garden, patio, or balcony is unique, as are the storage needs accompanying them. From gardening tools and outdoor furniture cushions to grilling essentials and kids' toys, this article will assist you in creating tailored storage spaces that simplify your life and enhance your outdoor experience.
The art of DIY outdoor storage
Creating more outdoor storage doesn't need to be an expensive project. Even the simplest materials, often overlooked or discarded, can be repurposed to create ingenious storage solutions. DIY outdoor storage projects are also in the spirit of sustainable living and creative resourcefulness. One such treasure trove of possibilities can be found in the unassuming corners of flea markets or antique shops: old wooden crates.
For example, weathered crates, once used for transporting goods, possess a rustic charm that can add character to your outdoor spaces. You can transform old crates into functional and decorative storage units for your back porch. These are perfect as open storage spaces that you can stack horizontally or vertically to house gardening tools, potted plants, or even a collection of outdoor cushions and blankets.
Adding porch sheds for comfort and storage
A porch shed extends your living area outdoors, providing a cozy and stylish space for lounging, reading, or simply enjoying the fresh air. Furnish it with comfortable seating, soft cushions, and ambient lighting, and you've created an inviting outdoor space.
With ample storage space neatly tucked away, you can declutter your home and garden effortlessly by storing gardening tools, outdoor furniture, sports equipment, and seasonal decorations. Take this idea even further by transforming them into guest cabins, a man cave where hobbies and passions can flourish undisturbed, or a home office away from the distractions of the main house.
Create a DIY outdoor drink station
If your outdoor space is often a hub of entertainment, turning a basic metal shelving unit into a stylish outdoor drink station that serves as a functional centerpiece and adds a touch of sophistication to your gatherings.
To do this, you can follow these steps:
Take a modest metal shelving unit and swap the standard metal top with a wooden surface that can withstand outdoor conditions
Sand it smooth and apply a weather-resistant sealant to protect it from the elements
Incorporate a drop-in metal tub by cutting a hole into the wooden tabletop that perfectly fits the tub, creating a seamless and sunken space for chilling your beverages
Fill the tub with ice, and you have an instant cooler ready to house an assortment of beverages for your guests.
Utilize the unit's shelves to store glassware and cocktail fixings in an organized manner
Add some greenery with potted herbs like mint and basil, perfect for garnishing cocktails and adding a fresh aroma
With this DIY outdoor drink station, you're not just offering refreshments but curating an experience!
Try wooden pallet shelving for stylish outdoor storage
Did you know that discarded pallets can be transformed into functional outdoor storage solutions? By stacking layers of wooden pallets and infusing a touch of creativity, you can craft shelving units that organize your outdoor supplies and enhance the aesthetics of your patio or garden.
The beauty of this DIY project lies in its simplicity. Start by sourcing sturdy wooden pallets. When stacked on top of one another, these pallets create open shelving units, providing ample space for storing outdoor supplies such as gardening tools, pots, or decorative items. The natural gaps between the slats allow for proper ventilation, making it an ideal storage solution for plants or items that need airflow.
Cut a hole in the top of the highest pallet to maximize functionality. This extra storage nook can be utilized for planting flowers or herbs, creating a miniature garden within your storage unit. Alternatively, it can be a handy spot for storing tools, ensuring that everything you need is within arm's reach. Painting the pallets in a bright, vibrant hue that matches your other patio decor can also transform the storage area into a statement piece.
Find more handy tips at HeckHome
Bookmark our site to find continually growing tips on accentuating and highlighting your home's unique traits and help it reach its fullest potential. We are always adding new ideas, so your inspiration is endless!
The Energy-Efficiency Advantages of Vinyl Window Replacement

Windows are more than just portals to the outside world; they play a significant role in determining the comfort and energy efficiency of your home. If you're looking to improve your home's energy efficiency, consider the advantages of vinyl window replacement. In this article, we'll... The post The Energy-Efficiency Advantages of Vinyl Window Replacement appeared […]