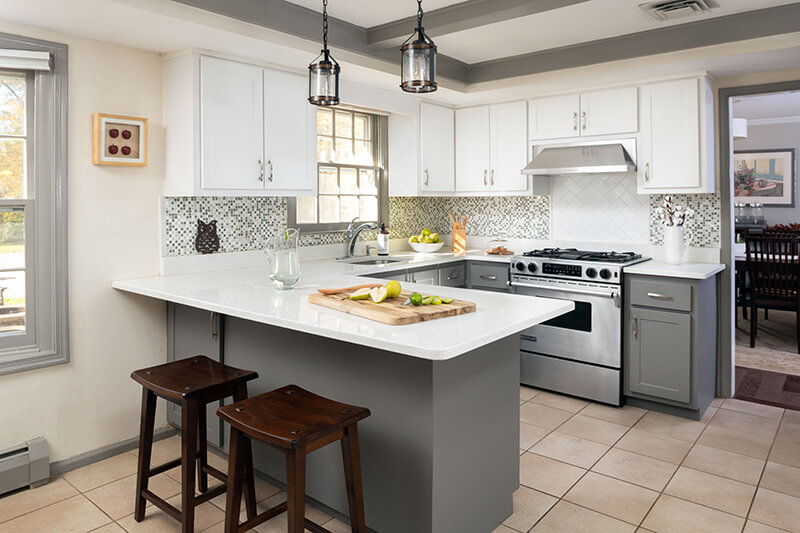 Kitchen Renovation Magic: Balancing Functionality and Style on Any Budget
Andres Walsh, 3 weeks ago
0
4 min

read
46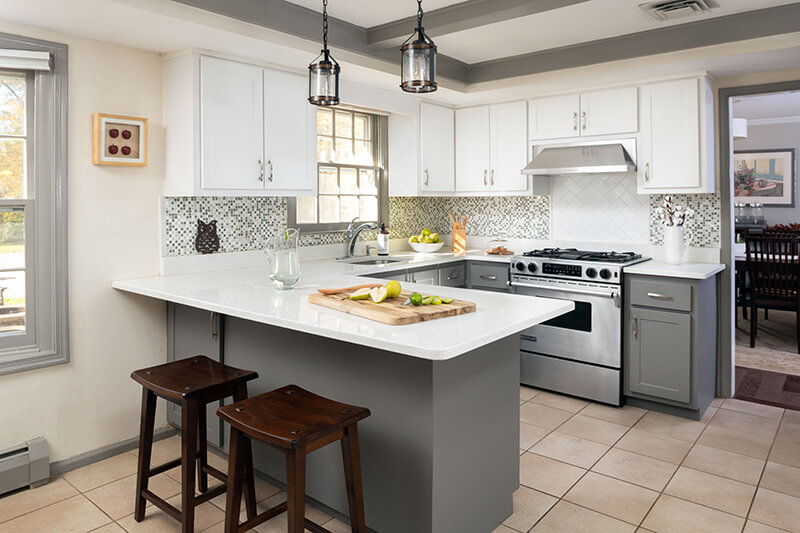 Renovating a kitchen is one of the most significant investments you can make in your home. It's important to keep in mind that kitchen renovation cost can vary depending on the scale of the project and the materials and appliances you choose.
However, it's worth noting that a kitchen renovation can add significant value to your property, while also enhancing the functionality and style of your living space. Renovating a kitchen can be overwhelming, especially if you're trying to balance functionality and style on a budget.
In this article, we'll explore tips and ideas for kitchen renovations that balance practicality and design on any budget.
Assessing Your Needs and Budget
The first step in any kitchen renovation project is to assess your needs and budget. To determine your needs, consider the following:
Functional Needs
What do you use your kitchen for? Is it a space for cooking, entertaining, or both? Do you need more storage or counter space? Once you've identified your functional needs, you can start thinking about how to optimize your kitchen's layout and storage solutions.
Design Needs
What's your design style? Do you prefer a traditional, modern, or eclectic aesthetic? Once you've identified your design style, you can start thinking about how to incorporate it into your renovation plan.
Setting Your Budget
Kitchen renovation costs can vary widely, depending on the scale of the project and the materials and appliances you choose. To set your budget, consider the following:
How much can you afford to spend?
What are your top priorities for your renovation project?
How much return on investment (ROI) do you expect to see from your renovation project?
Setting a realistic budget will help you make informed decisions throughout the renovation process.
Luxury Kitchen Renovations
If you're looking to create a luxurious kitchen, there are several ways to achieve that look without breaking the bank. Consider the following:
Using High-Quality Materials
High-quality materials, such as granite, marble, or quartz, can create a luxurious look and feel in your kitchen. If you can't afford to use these materials throughout your kitchen, consider using them for a statement piece, such as a countertop or backsplash.
Investing in High-End Appliances
High-end appliances, such as a professional-grade range or a built-in refrigerator, can elevate the look and functionality of your kitchen. These appliances can last for years and offer better performance and durability than their budget-friendly counterparts.
Custom Cabinetry
Custom cabinetry can create a unique and luxurious look in your kitchen. While custom cabinets can be expensive, they offer the flexibility to create a layout that's tailored to your specific needs.
Budget-Friendly Kitchen Renovations
If you're working with a tight budget, there are still many ways to renovate your kitchen without sacrificing style or functionality. Consider the following:
Painting Your Cabinets
Painting your cabinets is a cost-effective way to update the look of your kitchen. You can choose a new color to create a fresh look or add a coat of paint to your existing cabinets to give them a new lease of life.
Upgrading Your Hardware
Upgrading your hardware, such as your cabinet knobs and handles, can give your kitchen a fresh new look without spending too much money. Consider adding a new finish, such as brass or chrome, to your hardware to create a modern and stylish look.
Adding Open Shelving
Open shelving is a budget-friendly way to create additional storage space in your kitchen while adding a touch of style. You can use open shelving to display your favorite kitchen items, such as plates, glasses, and cookbooks.
Conclusion
Renovating a kitchen is a big project, but it doesn't have to be overwhelming. By assessing your needs and budget, you can determine what changes you need to make to your kitchen to meet your practical and design needs. Whether you're looking to create a luxurious kitchen or renovate it on a budget, there are many options available to you.
Remember that a kitchen renovation is an investment in your home, so it's essential to get it right. Take your time to plan your renovation, and don't be afraid to seek the advice of a professional kitchen designer. They can help you create a renovation plan that meets your practical and design needs while staying within your budget.
If you're looking for a professional kitchen designer to help you with your renovation project, AceKitchens is an excellent choice. Located at 6 Woodcote Mews, Wallington SM6 8RB, UK, they can be reached at +44 800 107 8763. With their expertise and experience, they can help you create a kitchen that balances functionality and style on any budget. Your new kitchen will be a space that you and your family will love for years to come.
Andres Walsh
My name is Andres Walsh and as far as I can recall, I have had only one passion in my life – a love of fixing things! Growing up, my friends and even my family members called me "wrench." The nickname has somehow stuck even through to my adult life.
Related posts
Homeowners Guide to Black Mold Removal in Toronto

Learning that you may need black mold removal can be outright scary for many homeowners. Black mold is also known as toxic mold, which has been portrayed in the media as a threat to people, animals, and children. The truth about black mold is a... The post Homeowners Guide to Black Mold Removal in Toronto […]