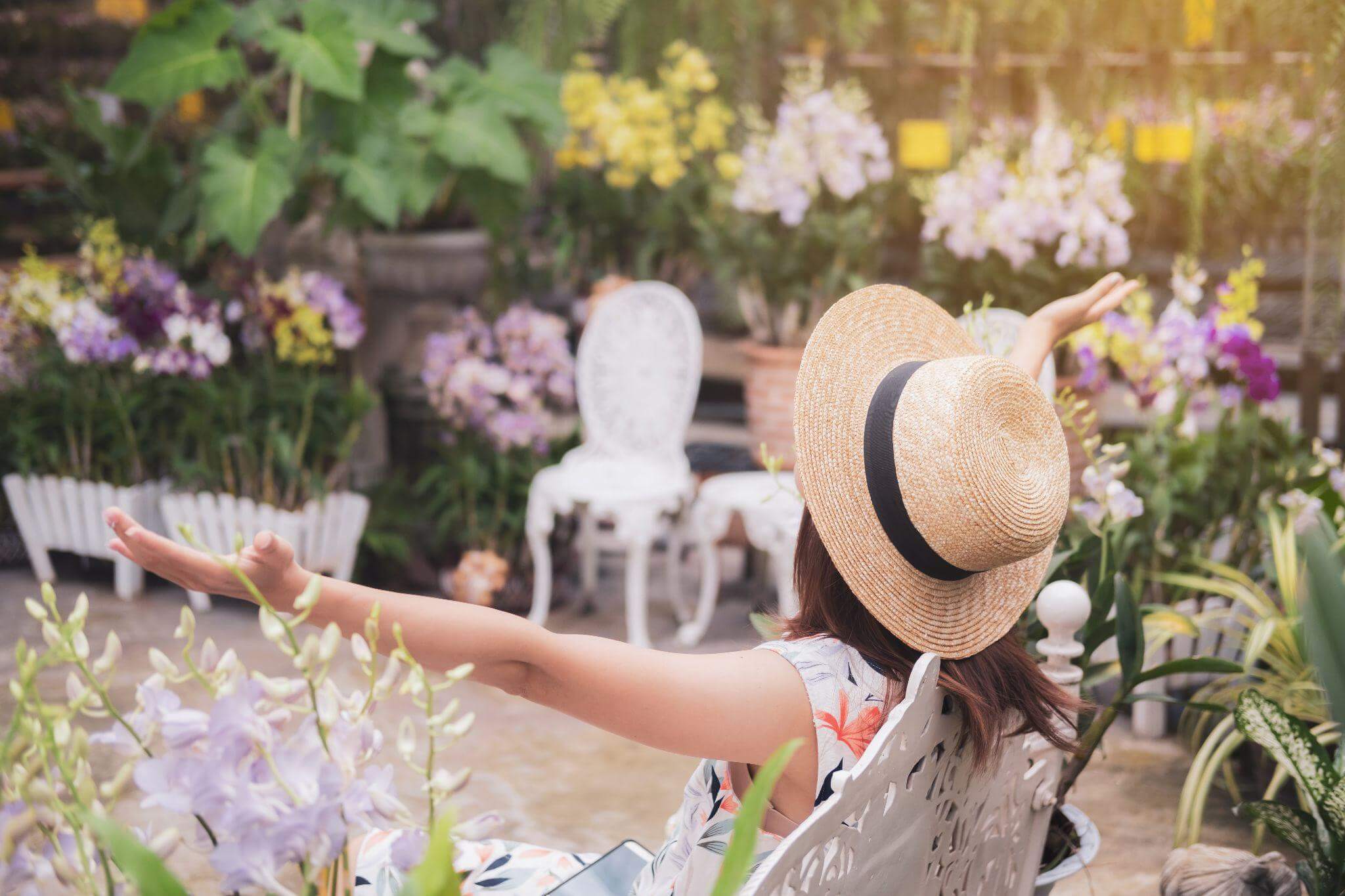 How to decorate a garden? Best Tips
One can say that the garden is one of the most pleasurable places and our outdoor living room where most of us spend the majority of our time. Not only is it a huge space to unwind in the sunshine and fresh air, but also a place where parties, family gatherings and all other occasions take place. In order to feel the incredible ambience and enjoy every moment in the backyard, it is essential to make certain that it is suitably decorated. In this article, you will find useful tips on how to decorate a garden and create your outdoor space more outstanding. Read more!
Provide sufficient lighting
When decorating your garden, it is important to choose elements that allow you to feel at your best. Lighting undoubtedly plays an integral role, making the décor unique. With the right lighting, evening relaxation or parties can look like they're organised in the best clubs. Therefore, it's a great idea to illuminate every nook and cranny of your garden. The poshest way to add lighting to your outdoor space are hanging bistro lights, which will give your garden a fairytale, warm glow and magic. You can also choose from a big variety of lanterns, outdoor pathway lights, LED strips and candles. Additionally, by illuminating your backyard, you will encourage your guests to come in and guarantee them a safe route home at all times. With well-placed electric lights (e.g. fairy lights), you can take your garden to the next level. Decorated trees, paths, and flowers are a perfect match for a romantic evening under the stars.
Create more space for outdoor seating area
The garden is a place of leisure, so its appropriate furnishings should not be forgotten. As well as being comfortable, the outdoor furniture should harmonise with each other and fit in beautifully with the garden décor. Certainly, larger sofas and a dining table are ideal for meetings with larger groups and will provide comfort for all the visitors. When the weather is good, everyone likes to lie out in the warm sun and get a bit of a tan. In this case, you can add a comfortable sun lounger or garden beds and feel like being on a Greek beach. It is highly advisable to mix different styles of garden furniture in order to create outdoor spaces more exceptional and stunning.
Add colourful decorative elements
Who does not like plants? Undoubtedly, nothing decorates and enriches every place like well-chosen plants. When it comes to decor ideas, there is a lot of interest in hanging baskets and planters so that even more flowers can be added. They are especially advised for decorating garden walls because a grey brick wall can be covered up with colourful plants. Greenery not only calms us, but also adorns any space exquisitely. Therefore, the more plants and colours the better. Add some potted plants on the paths, stepping stones, or anywhere you wish. Thanks to that, your garden decor will be more mysterious and variegated.
Set up your own garden kitchen
There is nothing better than having a DIY pizza oven in your garden. Whenever you want, you can enjoy a crispy pizza from a wood-fired oven. It would be really impressive to serve your relatives during family gatherings a taste of exceptional, homemade pizza as if it came from Italy. Garden pizza oven allows you to feel like you're in the fanciest restaurants without even leaving your house. In addition, thanks to this indispensable item, you can make your outdoor space more sociable and lend an amazing ambience to summer meetings.
There are options for using pizza ovens in your own back garden or patio. No matter where, amazing effects, memorable outdoor nights with loved ones and delicious food is guaranteed. It's worth highlighting that if you are not a proponent of pizza, there is no limit for baking in a wood-fired oven. You are free to cook all manner of bread, meats, steaks, fishes, roasted vegetables, casseroles, cakes, and puddings in clay ovens by taking advantage of the different stages of the heat cycle. Only one product, but that lets you cook anything you like. Impress your loved ones with delicious dishes or snacks. Add charm and make your garden space even more remarkable.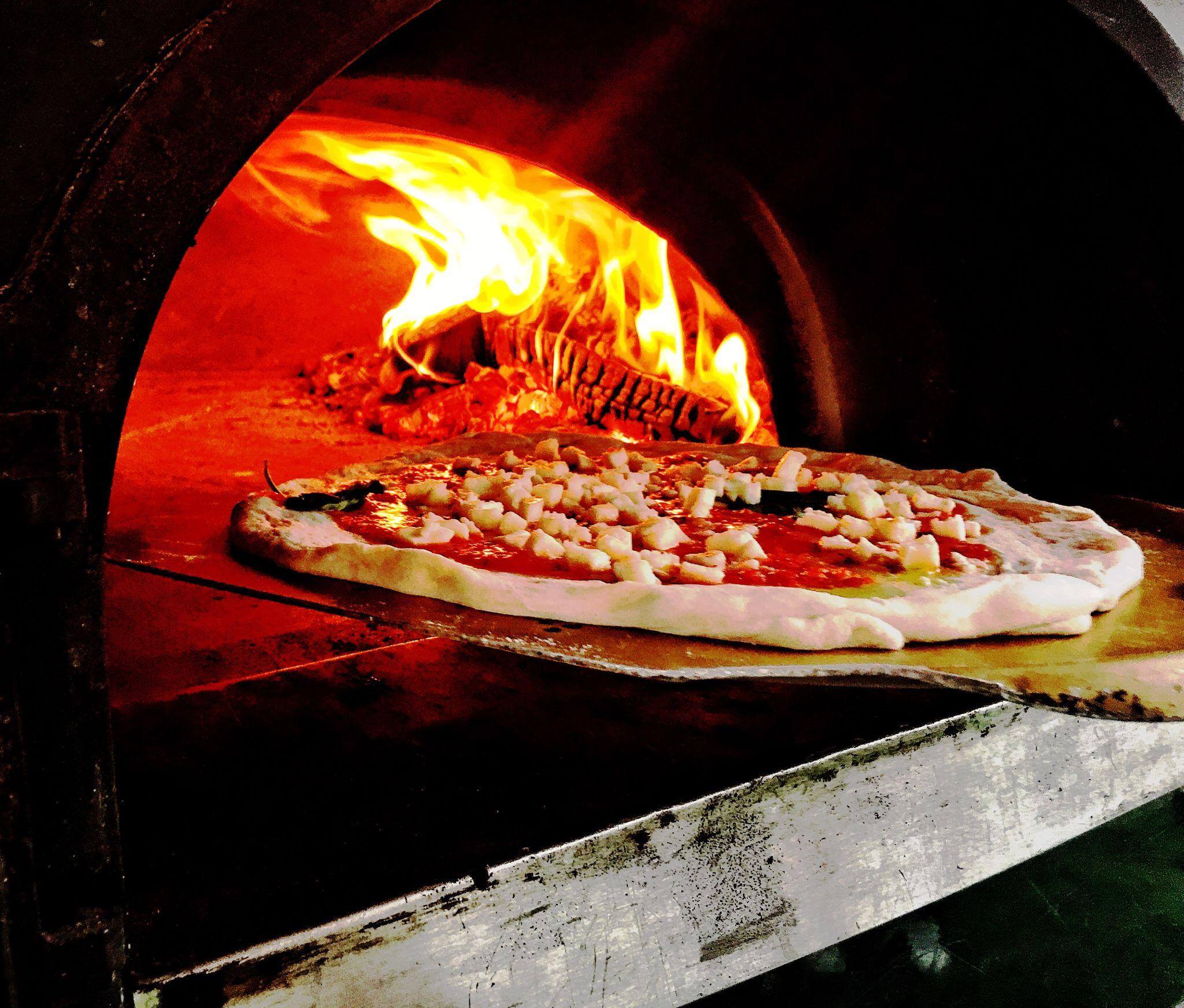 Arrange Terracotta Pots
Wooden garden fences can be a little bit deterrent, especially when they lack stylish additions. But no worries, there are numerous ways to make it more approachable, such as pots, climbing plants and potted succulents. As a perfect substrate for growing greenery, terracotta is both durable and resistant to moisture. Setting up terracotta pots in a pattern is a fast and inexpensive method to beautify an old wooden garden fence. Add as many pots as you see fit and arrange them to your taste. This budget-friendly project won't take more than several hours to be completed. Turn your dull, dreary fence into a vibrant and inviting space, one that is full of colour and bustles with life.
Design a focal point
Every garden should have a focal point – a centre. Going wild with unusual additions is sure to catch the eye of many entertaining guests to your home. One of the propositions is to have your own water feature. Running water is considered to be a purification for a human. Illuminated waterfall installation is easy to assemble and will be a stylish addition for garden ornaments and plant pots. Water features and fountains are available in all shapes, sizes, and designs, so there is no limit for space or aesthetic taste. Just imagine that you are relaxing after a hard day's work, you hear the splashing of water in a stream and are immediately moved to a holiday.
Summary
It doesn't matter whether you have large or small gardens. Every backyard can be exceptional and breathtaking thanks to unique decorations. Above all, the design and furnishings must suit your personality to make you feel cosy and comfortable. Pick the ways that will make you be raring to spend every spare moment in your outdoor space.
Benefits of a Moving Company

Moving can be an exciting yet daunting task, and if you've ever relocated to a new home or office, you know that it involves more than just packing your belongings into boxes. It's a process that requires careful planning, organization, and physical effort. This is... The post Benefits of a Moving Company appeared first on […]