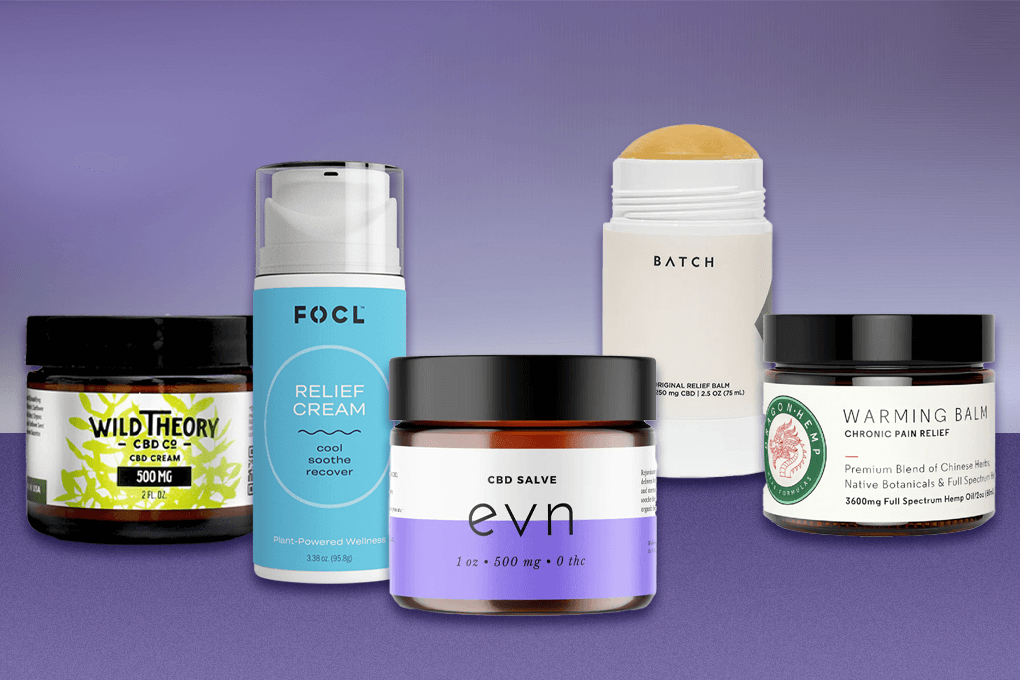 Are you looking for a natural remedy to soothe muscle aches and pains? CBD Muscle Balm is a topical ointment that can help reduce inflammation and relieve sore muscles. It's made with all-natural ingredients, including hemp-derived cannabidiol (CBD) oil, which is said to have numerous therapeutic benefits. In this blog post, we'll explore the science behind CBD Muscle Balm and discuss its potential benefits for muscular pain relief.
What Is a CBD Muscle Balm?
CBD Muscle Balm is a topical ointment that contains hemp-derived cannabidiol oil and other natural ingredients such as beeswax and coconut oil. Combining these substances creates a cream that provides powerful anti-inflammatory effects.
Additionally, studies show that applying cannabinoids directly to the site of discomfort may be more effective than taking them orally in an ingestible form like capsules or tinctures. It makes topical applications like CBD balm for muscle pain particularly beneficial for those suffering from localized issues such as shoulder or lower back pain.
How Does CBD Muscle Balm Work?
The Cannabidiol balm contains a combination of all-natural ingredients, including CBD, which has been gaining popularity for its medicinal properties.
When applied topically, CBD pain relief balm penetrates the skin and directly delivers anti-inflammatory and pain-relieving benefits to the affected area. It can help reduce inflammation and soreness while providing long-lasting relief.
What Are the Common Uses For CBD Musle Balms?
Common uses for CBD musle balms include:
Soothing stiff joints;
Easing tension headaches;
Reducing swelling caused by exercise;
Decreasing sports injuries;
Calming inflamed areas.
It's even reduced symptoms associated with skin conditions such as psoriasis and eczema. Additionally, many people find that using cannabidiol Muscle Balm before exercise helps keep their joints limber and reduces the risk of injury.
Why Should You Use CBD Muscle Balm?
CBD balm benefits don't stop at just easing aches and pains. It also:
Contains Anti-Inflammatory Properties
Cannabidiol is an anti-inflammatory and analgesic substance that can help reduce inflammation and pain. Cannabidiol can reduce inflammation in sore and aching muscles when applied topically, allowing them to heal faster. Additionally, CBD has antioxidant properties, which can help protect cells from oxidative damage and reduce the risk of cell death. Studies have also found that CBD may effectively reduce symptoms of conditions like arthritis, fibromyalgia, and other autoimmune diseases.
Helps Relieve Pain
Cannabidiol's anti-inflammatory and analgesic properties help reduce the pain caused by inflammation in the body. It can be incredibly beneficial for joint pain, muscle soreness, and even arthritis. The cream also contains other compounds, such as menthol, eucalyptus, camphor, and clove oil which all have analgesic properties.
Menthol is known for its cooling sensation, which helps reduce pain. Eucalyptus and clove oil are both known for their anti-inflammatory effects. Camphor has been used for centuries for its antiseptic and analgesic properties. Overall, CBD muscle balm is an effective way to reduce pain and inflammation without having to rely on over-the-counter or prescription medications. It is also a natural way to help treat muscle and joint pain and can be used regularly to help manage pain.
Is All-Natural
CBD muscle balm is a great option for those looking for an all-natural solution to their muscle pain and discomfort. It is derived from natural plant-based compounds, free of artificial additives or preservatives. Cannabidiol is non-psychoactive, so you don't have to worry about its mind-altering effects. As a bonus, CBD muscle balm is free of harsh chemicals or synthetic materials, so it's safe for your skin and body. With few or no side effects, it's a great choice for anyone looking for a natural, effective solution to their muscle soreness and discomfort.
Can Speed Up Muscle Recovery
The anti-inflammatory property help reduce swelling and inflammation in the muscles and joints. It improves flexibility and range of motion, helping to speed up recovery times.
Cannabidiol can relieve muscle spasms, increasing blood flow to the affected area. It can help relax the muscles, allowing them to heal more quickly. Improving circulation to the area helps reduce discomfort and soreness while promoting healing.
It's Non-Greasy
CBD muscle balm has a smooth texture and is easy to apply. Unlike some lotions and creams, it doesn't leave a greasy residue, making it perfect for use before or after workouts. Since the cream absorbs quickly into your skin, you won't have to worry about getting your clothes or gym bag dirty.
Boosts Mood and Reduces Stress
CBD muscle balm can help elevate your mood due to its anti-anxiety and antidepressant properties. CBD works with endocannabinoid receptors in the brain and body to promote calmness, relaxation, and happiness.
What to Look For When Purchasing CBD Muscle Balm
When purchasing CBD muscle balm, you should keep a few key things in mind.
Ingredients
The balm contains additional ingredients to aid in the healing process. Popular ingredients include shea butter, coconut oil, vitamin E, and aloe vera, all of which have been known to have a soothing effect on sore muscles and joints. By looking for these ingredients, you can rest assured that your CBD muscle balm is helping to heal your body in the best way possible. Ensure the product is lab tested and contains all-natural, safe ingredients free from toxins and other harmful chemicals. Also, be sure that the product you choose is free of synthetic fragrances or dyes.
Concentration
It's also important to consider the concentration of cannabidiol in the balm. Products can range from 100 mg to 500 mg of cannabidiol per container, so it's important to determine which concentration will work best for your specific needs. The higher the concentration, the more powerful the balm's effects will be.
Type
Consider the type of CBD being used. There are three main types:
Full-spectrum;
Broad-spectrum;
Isolate.
Full-spectrum CBD includes all cannabinoids found in the hemp plant, including trace amounts of THC. In contrast, the broad spectrum includes most cannabinoids minus THC and isolates only CBD with no other cannabinoids present. Depending on your preference and tolerance to THC, one type may suit you better.
Price
Price can often be an indicator of quality. Quality products with higher concentrations typically cost more than those with lower or fewer ingredients. However, this only sometimes means that pricier options are better. It's important to read reviews and research before making a purchase to make an informed decision about what product is best for you.
Reviews
Reading reviews from previous customers is also important when determining if a particular product is worth buying. Look for CBD muscle balm reviews from verified buyers who have used the product and see what they have to say about it. If many people leave positive thoughts, you can be confident that the product is likely of good quality. If many people get negative reviews, it's probably not worth your money. Doing some research beforehand can help ensure you end up with a CBD muscle balm that works for you and meets your expectations.
How Do You Use CBD Muscle Balm?
Once you've purchased the CBD muscle balm that suits your needs best, it's time to start using it! To get started, apply a great ointment directly onto the affected area. Massage the cream into the skin until it is completely absorbed. It will help activate its therapeutic properties so you can experience maximum relief. Be sure to use the balm regularly for the best results. Most users find that applying the cream twice daily provides great results. Additionally, it's a good idea to pair the balm with other forms of recovery, such as stretching, foam rolling, and massage therapy.
When Do You Start Feeling The Effects?
The effects of CBD muscle balm will vary depending on the individual and the severity of their condition. However, many people feel relief minutes after applying the product to their sore muscles. Some people feel a cooling sensation, while others experience a reduction in pain. In most cases, the relief is felt more quickly and lasts longer than other topical creams and ointments. It's important to remember that individual results may vary, and starting with the lowest recommended dose is always best. Additionally, it can take a few days of consistent use before you notice the full benefits.
Side Effects Of CBD Muscle Balm
Generally speaking, CBD muscle balm is considered safe when used as directed. Most of the CBD side effects are associated with ingestible products. CBD balm effects are minimized since the compound isn't entering your bloodstream. However, skin irritation is possible if you're allergic or sensitive to any of the ingredients in these products.
Additionally, consult your doctor before using any CBD product topically if you have any medical conditions or allergies. As long as you take precautions and follow instructions closely, the CBD balm side effects should outweigh any potential risks.
Conclusion
Using CBD muscle balm can help reduce pain and inflammation while providing the body with beneficial nutrients and natural compounds. By combining the right ingredients, you can create a cream that provides relief and support for your muscles, joints, and skin. While there are many products on the market, it is important to find one that has been made with quality ingredients and tested for safety. With the right product, you can enjoy the benefits of using CBD muscle balm and help keep your body healthy and strong.
Benefits of a Moving Company

Moving can be an exciting yet daunting task, and if you've ever relocated to a new home or office, you know that it involves more than just packing your belongings into boxes. It's a process that requires careful planning, organization, and physical effort. This is... The post Benefits of a Moving Company appeared first on […]