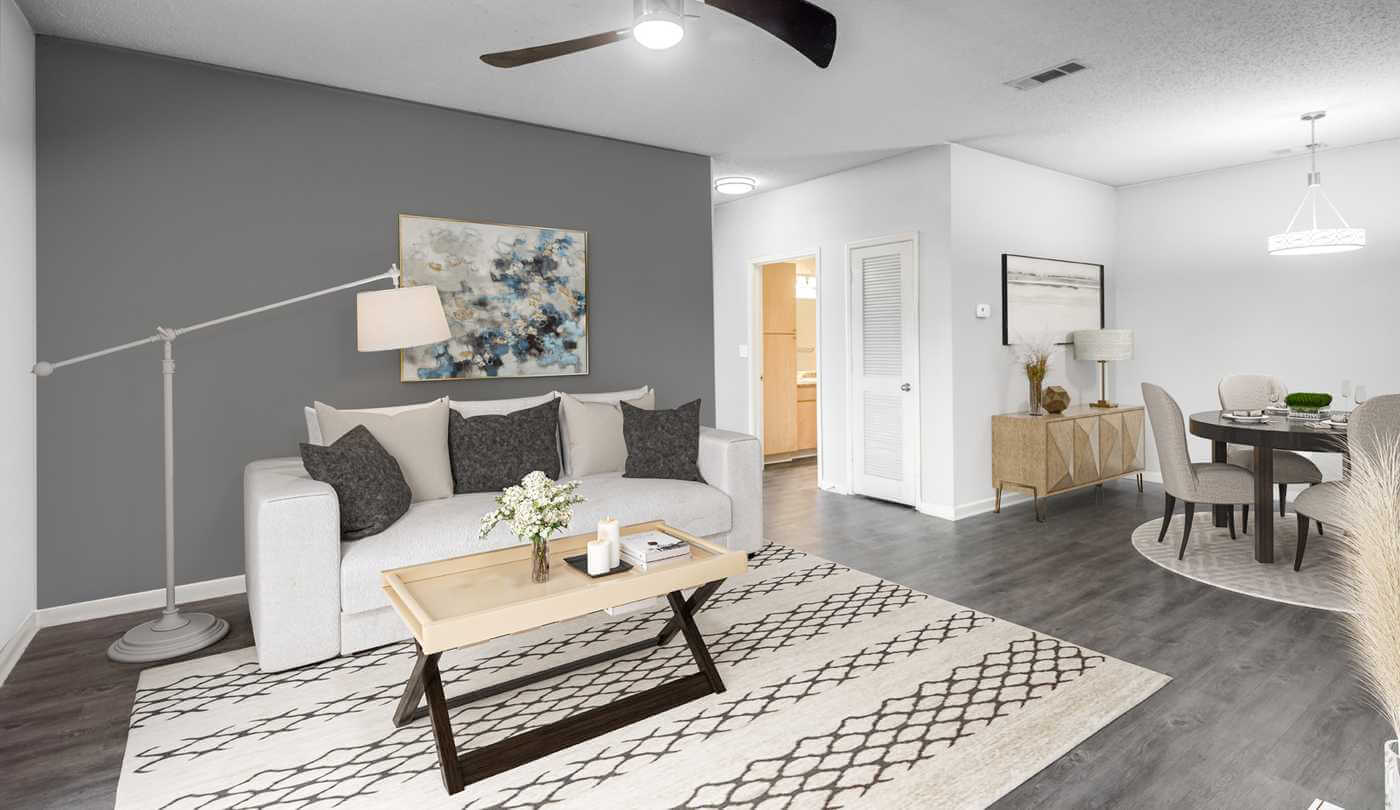 When you have a family, you want to provide the best possible life for them. That may include a spouse, children, pets, extended relatives, or even very close friends that you are living with. Part of this objective can be accomplished with the type of living space that you occupy with your family. Is it able to meet their needs? Do you want to invite others into your Murfreesboro, TN home to enjoy it as well?
One of the most important rooms in your house is the family room. This is often the most used room in the home, where you gather with others to relax and connect. Maybe you sit down to watch a movie with your family regularly. When the cold nights come in the winter, everyone can gather around the fire for some cozy warmth. Perhaps you have guests over frequently and play group games in the family room.
No matter how you use the family room, it is one of the most important spaces in the house. You should do whatever it takes to design the perfect family room that meets the needs of yourself, your family, and your guests. Here are some tips to help you reach this goal.
Natural Lighting
Lighting plays an important role in the atmosphere of a room. A lack of lighting can make it harder to see, creating an air of discomfort for anyone in the room. Not only should your family room have ample lighting, but you should try to harness sunlight as much as possible. Natural light has a more positive effect on our psyches than artificial lighting. If you want to make the family room more comfortable and well-lit during the day, then you need to embrace a few changes. You might need some larger windows on the sun-facing wall. Maybe you can install some skylights to let in even more light. If more windows are not an option or wouldn't help much, then large mirrors can help reflect the light that is streaming in.
Maximize Space With Clever Storage
Since families spend so much time in these common rooms, they are often the victims of clutter. Toys, clothes, entertainment items, decorations, lamps, and more can take up a lot of space, but it is too much work to always put those things away in other rooms. This is when clever storage solutions can become the star of the show. Wall-mounted shelves are one method that can quickly clear up clutter. Space-saving furniture is another option that takes advantage of unique designs to create more space in the room without sacrificing functionality, such as a couch with a pull-out foot stool hidden underneath. By maximizing space in the family room via clever storage options, the room will feel more open and welcoming.
Choose the Right Flooring
Flooring is another aspect of interior spaces that needs to be considered when designing the perfect family room. There are tons of materials to choose from, including wood, vinyl, linoleum, stone, and more. Some are easier to clean than others, so they might make sense if you have young children. Others are more aesthetically pleasing like new wood flooring or laminate. You can always add some rugs to the space for some more versatility, as long as you know how to connect with services for carpet cleaning in Murfreesboro, TN to maintain a clean surface. The flooring option you choose should be a great fit for the needs of your family.
Select a Unifying Theme
If you want your family room to be aesthetically pleasing and cohesive, then you should consider selecting a unifying theme for the room. There are endless choices for room themes that could work for you. An outdoorsy theme embraces natural wood patterns and fixtures that pop because of their earthen shapes and tones. Boho styles embrace the quirky with bold colors and what might be referred to as organized chaos. A contemporary family room focuses on minimalism, straight lines, and earth tones. This theme can affect all your choices in the room, from the furniture to the artwork to the curtains to the lighting.
Create a Space of Comfort That Fosters Relationship-Building
The purpose of a family room is in the name; to bring the family together. If your ideas for designing the perfect family room in Murfreesboro go awry, then it can have a negative impact on the closeness of your loved ones. Prioritize their needs and figure out what is most important to your family as a whole. Then use that information to guide the layout and choices for this crucial space in your house.
The Energy-Efficiency Advantages of Vinyl Window Replacement

Windows are more than just portals to the outside world; they play a significant role in determining the comfort and energy efficiency of your home. If you're looking to improve your home's energy efficiency, consider the advantages of vinyl window replacement. In this article, we'll... The post The Energy-Efficiency Advantages of Vinyl Window Replacement appeared […]