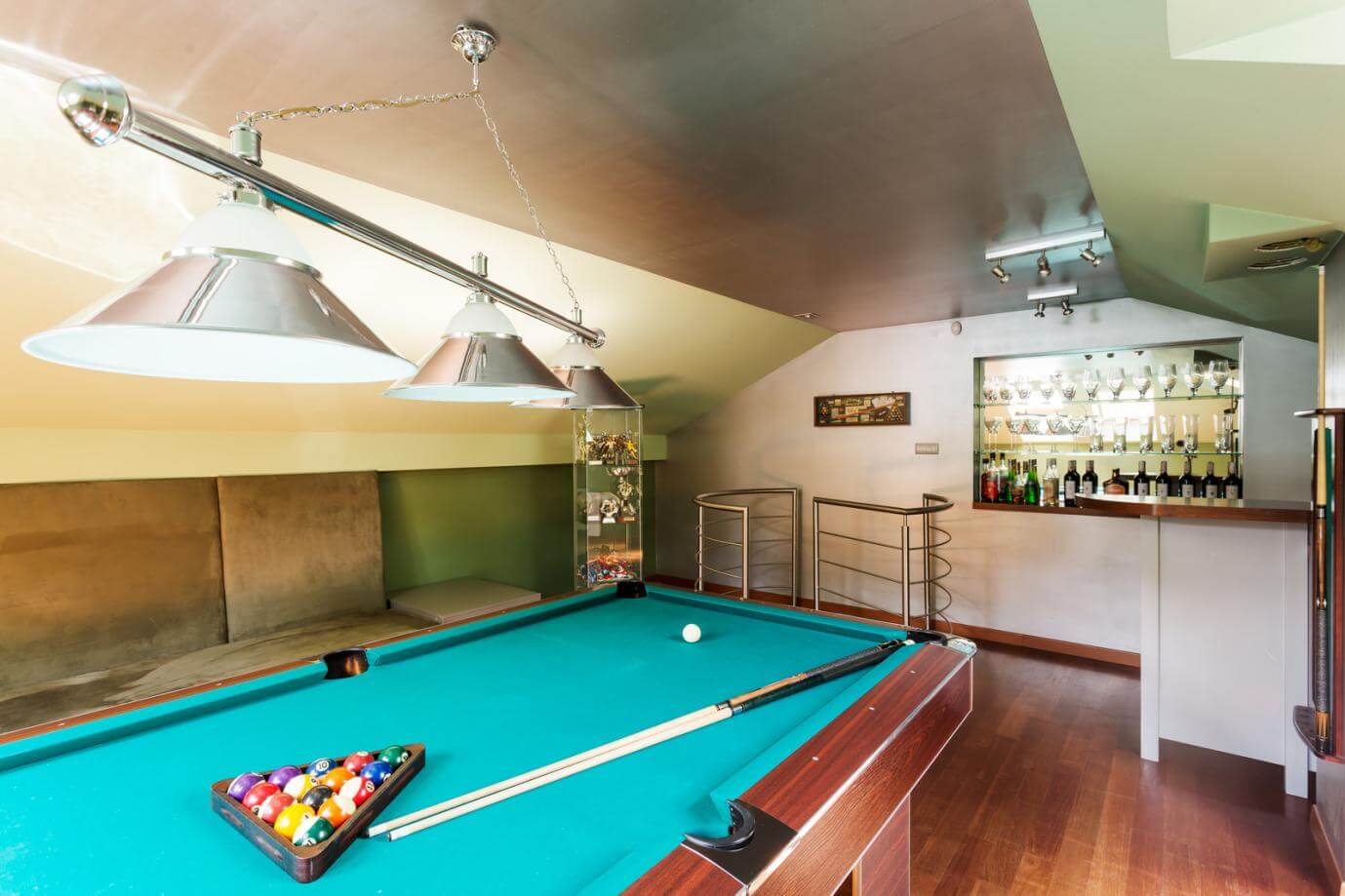 "All work and no play makes Jack a dull boy." For most of us, no words have ever been truer. It's difficult to find value in your life if you can't create ways to entertain yourself and have fun.
Everyone has the option of using their hard-earned dollars to enjoy out-of-the-home entertainment resources like concerts, amusement parks, zoos, and movie theaters. What's often missed is the advantages of being entertained right from the comforts of home.
If you want to maximize the enjoyment of staying home, you owe it to yourself to create an entertainment room for the ages. If you have an extra room you can use, that would be your best option. If you have space restrictions, there are still some great ways to turn your living room or family room into a great place to hang with your family and friends.
Are you looking for some decor ideas for designing and building an entertainment room? Here are some suggestions that are worthy of your consideration.
Make a Plan
As you contemplate the creation of your entertainment room, you'll want to devise a plan. Your plan should include the types of entertainment you want to include and the financial resources you have available. It is recommended that you not be afraid to spend a little extra money if you can. After all, a well-designed fun space at home will save you money that you would normally spend on outside entertainment options.
As part of the planning process, you should look beyond the entertainment features that you want. It would be a good idea to also consider the wants and desires of family members and your friends. Why? It's much more enjoyable to be entertained with your best companions along for the ride.
Design the Room Layout
Once you know what you plan to include in terms of entertainment features, you'll want to take a good look at your available space. Doing so will help to ensure that you get as many toys as possible in all the right shapes and sizes. Don't forget the decor. That would include comfortable furniture, light fixtures, window/wall coverings/signage, and color scheme.
Focus on Acoustics
There is a reasonable chance that the entertainment features you want will include and nice big-screen TV and sound system. In all likelihood, this is where a big block of your budget is going to end up going. It would be a shame for you to make significant expenditures on a sound system only to have the quality of the sound diminished by the acoustics of the room.
There are ways to enhance the acoustics of your entertainment room while also isolating sound and noise away from other rooms in the house. You can start by insulating your walls with quality soundproofing insulation, which will help to keep sound from escaping the entertainment room while also blocking sound from going into other rooms. Another way to create purer sounds in the entertainment room is to use sound-absorbing materials on the floor, walls, window coverings, and furniture.
Picking the Right Electronics
The key to selecting the right electronics for your entertainment room is to focus on size, quality, and matching the room's decor. If including a high definition big screen TV, you will want to side with a TV that's big enough for everyone to clearly see without overwhelming the rest of the room. You should view the inclusion of a sound system in much the same. You can do that by selecting high-quality speakers that are small in physical stature.
Other Entertainment Features
While your initial focus will likely fall on the TV and sound system, there are dozens of other entertainment features you might want to consider. The best way to select the right ones is to seriously consider the things you and your family/friends like to do. Here is a list of great options that are worthy of your consideration:
Pool table and or ping pong table (if space is available)
Foosball table or classic pinball and arcade games
Shuffle board court or putting green
Poker table
Dartboard
Comfrtable sitting area for boardgame playing
WII/Xbox/PS5 station
Small library station
Bar and barstool combination
Establish a Decor Theme
As you contemplate decorating your entertainment room, it might be fun to focus on a theme. If you are a single man or woman, a man/woman cave motif might be ideal. If setting a standard of elegance, you would want to focus on having classy furniture, wall hangings, and light fixtures. If by chance the room is mostly for the kids, age-appropriate decorations would be the right call. Also, it might be fun to create a little casino (slots/blackjack table) like casinos in the U.S. You get the idea, right?
Final word: No matter which direction you decide to go, be creative, and don't be afraid to think outside of the box.
Homeowners Guide to Black Mold Removal in Toronto

Learning that you may need black mold removal can be outright scary for many homeowners. Black mold is also known as toxic mold, which has been portrayed in the media as a threat to people, animals, and children. The truth about black mold is a... The post Homeowners Guide to Black Mold Removal in Toronto […]