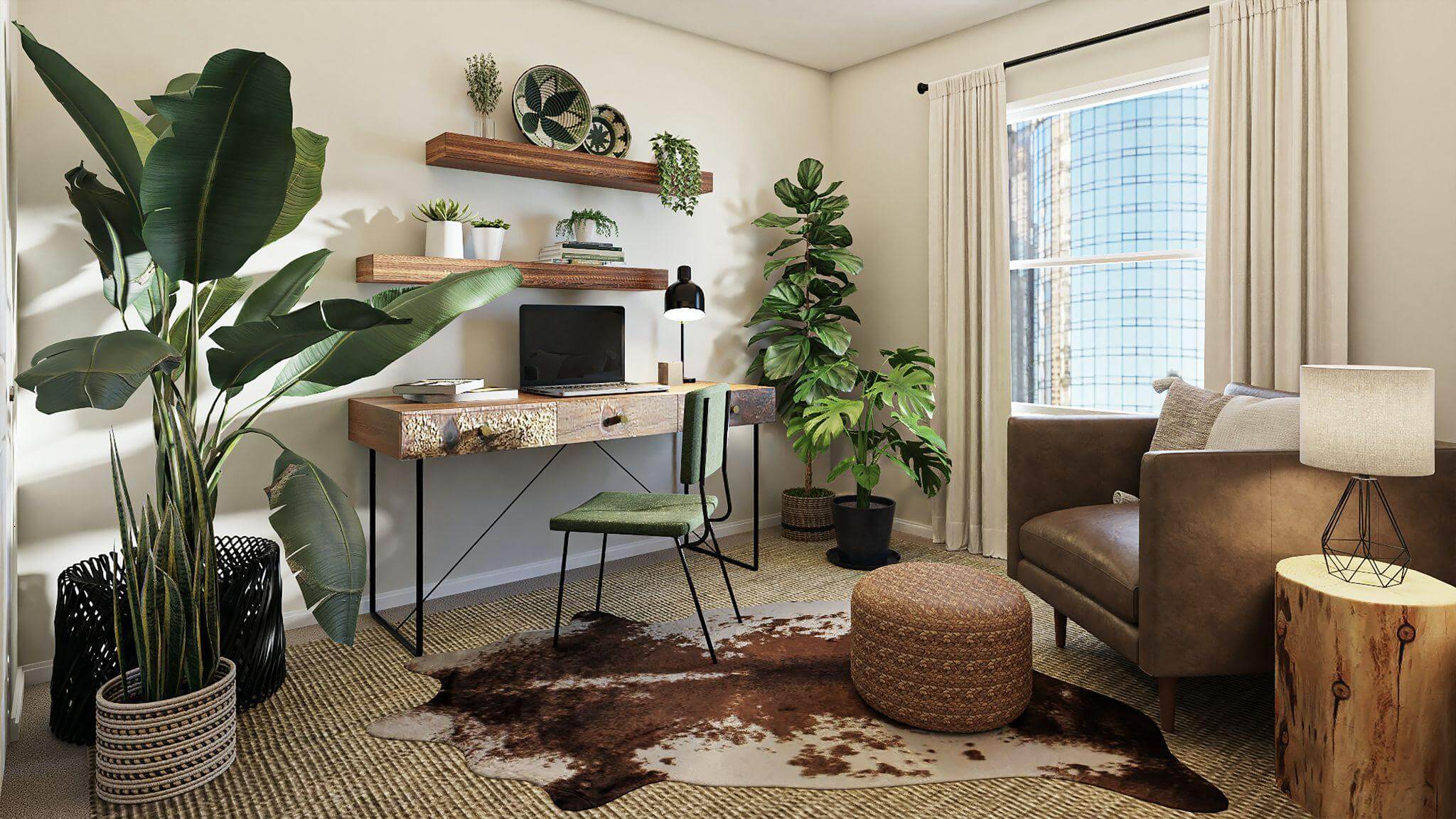 Wood decors are a fantastic option if you're looking for a unique and creative way to liven up your home. Wood gives any space an organic and natural feel, and the right pieces can add a beautiful, earthy touch to any home. Plus, making your wood decorations is easier than you might think.
With a few supplies and some crafty skills, you can make one-of-a-kind decorations that will make your house a cozy and stylish home. This blog post will discuss some of the most creative wood decors you can make at home.
So, without further ado, let's get started.
Wooden Showpiece
Wooden showpieces are quite popular for home decor. This is because they are the perfect add-ons for bringing an elegant touch to your home, more specifically, an aesthetic atmosphere that many prefer nowadays over modernity.
However, as wooden decors are slightly expensive to bear for some people, they simply consider it as a part of a luxury lifestyle, which is, of course, only a misconception.
There are countless opportunities to construct wooden showpieces on your own.
For example, the wooden furniture you no longer need might be transformed into a stunning display piece. You will need a design concept and a proper idea to implement the project.
Start by evaluating the pieces of furniture to see which parts can be saved.
Any furniture parts glued together must be removed carefully to avoid damaging the piece or leaving unsightly stains. For this, you may take a lesson on how to remove wood glue, as removing wood glue differs from removing conventional glue from paper cutouts or plastics.
Then, cut the pieces of wood into the desired shape and sand them down to smooth out any rough edges.
Staining or painting the wood is another option for giving it a distinct appearance. You can put the parts together as soon as you have them ready.
Depending on your preference, you can use nails, glue, or a combination of both in making the product. And that's it! Your desired home decor piece will be ready to showcase in no time.
Wooden Showpieces That You Can Make at Home
There are plenty of wooden showpieces to design. Here are some of the popular ones to consider,
Create a wooden map of your hometown or favorite vacation spot. This is a beautiful way to keep track of all the places you've gone and wish to return to.
Make a wooden silhouette of your favorite animal, plant, or person. Then, hang it up as a unique piece of art in your home.
Create a wooden sign on your front entrance or back gate. This is a beautiful way to invite guests into your home.
Wooden candle holders are another creative wood decor you can make at home as a great centerpiece. You can make them by cutting the wood to size and drilling a hole for the candle.
Make a wooden bowl to display fruit or other items in your dining or living room. You can make them by carving a wood block with a chisel and sanding the surface smoothly.
Wooden Picture Frame
Wooden picture frames are the perfect way to display special memories, family photographs, or artwork you cherish. They not only give your house a fashionable, welcoming aspect, but they also give it charm.
To get started on your own DIY wooden picture frame project, here are some tips and tricks for success:
Choose the Right Wood: Selecting the correct wood for your project is an important decision that can make or break the result.
Make sure you choose a wood that is sturdy enough to support the weight of the frame and its contents. You also want to consider how well it will match the rest of your décor.
Measure Accurately: Before you start cutting your wood pieces, it's important to measure out all of your cuts so that everything fits together perfectly when it's time to assemble the frame. This will help ensure a clean finish and reduce the need for future rework.
Use Good Quality Glue: You don't want your frame falling apart at any point, so make sure you use good quality glue when assembling your frame – this will make all the difference in ensuring maximum durability!
Add Finishing Touches: Once you've assembled your wooden picture frame, it's time to add some finishing touches! Consider adding decorative paint or stains for extra pizzazz, or hang up beautiful ribbons or trims for a rustic feel.
Wooden Wall Art
Another creative wood decor you can make at home is wooden wall art.
Create your own work of art by mounting wooden panels on your wall and painting or staining them in a design of your choice.
You may also create rustic wall art using old wood pallets with finishing a coat of varnish or sealant.
Here's a guide to creating a wooden wall art piece,
The very simple method to create a wooden wall art piece is with wood slices. You can use thin wood slices as the base for various artistic designs, such as mandalas and abstract shapes.
All you need for a long-lasting finish is some paint or stain, stencils, and sealer. If you'd like to get more creative, you can use wood slices as a canvas for painting intricate designs or adding words or symbols.
Another excellent option for creating wooden wall art is using reclaimed wood pieces. Reclaimed wood has a distinctive appearance and feel that gives any room personality and charm.
To add dimension to your project, try combining different sizes and shapes of reclaimed wood pieces.
You can even use it to create 3D wall art by stacking multiple layers of reclaimed wood pieces on top of each other in interesting patterns.
Wooden Planters
Wooden planters are excellent for adding a touch of natural beauty to your home. They look great and provide a practical way to display your favorite plants.
Here are some creative wood decor ideas for making wooden planters at home:
Rustic Wooden Crate Planter: To make this planter, take a wooden crate and add a layer of waterproof material to prevent water damage. Fill the crate with soil and plant your favorite flowers or plants.
Hanging Wooden Planter: This planter adds a unique touch to any room. Cut a piece of wood into a square or rectangular shape, drill four holes in the corners, and attach a rope to each corner.
Plant your favorite flowers or plants in a small container, and then hang the planter from the ceiling.
Vertical Garden Planter: This is a great way to make the most of limited space. Cut several pieces of wood into various sizes and attach them to a larger piece of wood using L-brackets. Fill each box with soil and plants, then mount the planter to the wall.
Tiered Wooden Planter: This planter is perfect for creating a cascading effect. Cut several pieces of wood into different lengths, and then stack them on top of each other using L-brackets. Fill each box with soil and plants, then place the planter on a tabletop or shelf.
Window Box Planter: This is a fantastic way to give your windows color and vitality. Cut a piece of wood to fit the length of your window, and then add brackets to attach the planter. After adding soil and your preferred plants to the box, take in the scenery.
Wooden Coasters
Looking for some more creative wood decors you can make at home? Make wooden coasters. Making wooden coasters is simple and works great to shield your furniture from bothersome water stains.
To make your wooden coasters, you'll need the following:
A block of wood
A saw (You could use a hand saw or jigsaw instead of a meter saw)
Sandpaper
Stain or paint (optional)
Polyurethane (optional)
Cork pads (optional)
First, cut your block of wood into about 3.5″ square pieces. Then, sand the edges of each piece until they're smooth. At this stage, if you'd like, you can paint or stain your coasters.
Once your coasters are stained or painted, if desired, it's time to add a protective finish.
Employ beeswax, polyurethane, or another all-natural sealant. Apply two or three coats, letting each completely dry before moving on to the next.
Finally, place cork pads to the bottom of each coaster to prevent scratching. That's it! Your new wooden coasters are now ready to use.
Making wooden coasters at home is an easy and affordable way to add flair to any room in your house. Not only are these pieces fun and creative projects that can be tailored to suit your style, but they also make great gifts for friends and family members who appreciate handmade items.
Conclusion
There are many creative wood decors you can make at home, whether a DIY floating shelf, a rustic pallet frame, a wooden wall art, or a simple candle holder, these wood decors can bring life and beauty to any room.
This blog post has discussed several creative wood decors you can make at home.
With some essential tools, creativity, and hard work, you can bring these ideas into reality that will impress your guests and bring a unique touch to your living space.
Are Marble Kitchen Countertops a Good Idea?

When it comes to kitchen countertops, nothing exudes elegance quite like marble. Its natural beauty and timeless appeal have made it a popular choice among homeowners. But is it a good idea to have marble countertops in your kitchen? Let's explore the advantages and disadvantages.... The post Are Marble Kitchen Countertops a Good Idea? appeared […]