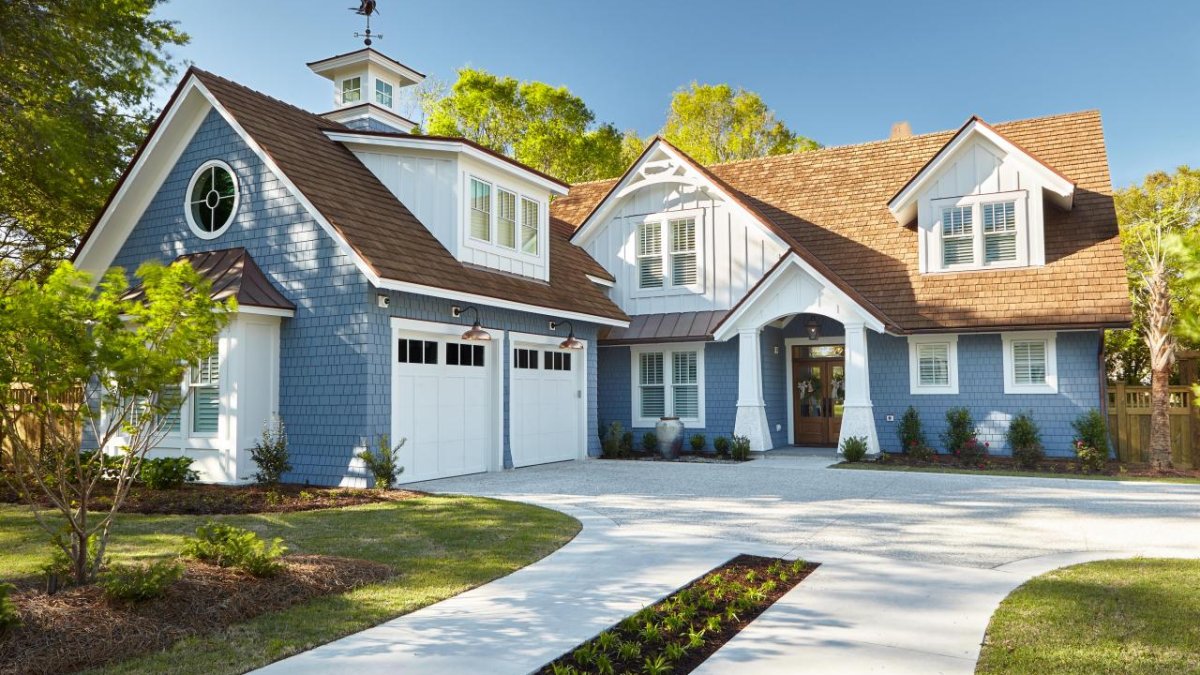 Boost Your Property's Value With These Quick One Day Wonder Projects
Andres Walsh, 4 weeks ago
0
6 min

read
18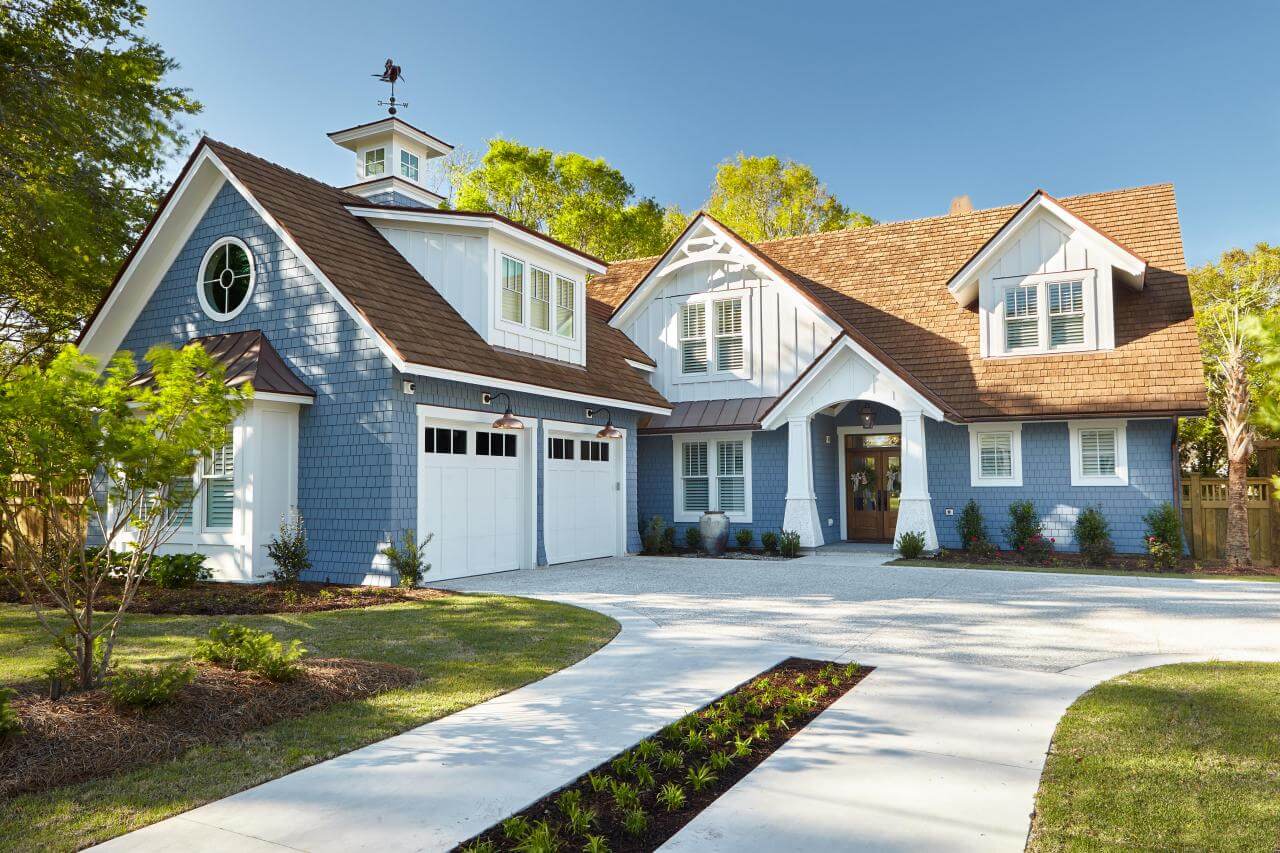 Are you eager to add value to your home without breaking the bank or spending weeks on a project, but time is of the essence? Fear not, fellow home improvers! This comprehensive guide is brimming with clever ideas that will help you enhance your beloved abode in just a day. So, roll up your sleeves and let's dive into these one day wonders!
DIY Delights
DIY projects offer a cost-effective, empowering way to revamp your living space, sparking creativity and a sense of accomplishment. By tackling these tasks, you'll breathe new life into your home, altering your perception and inspiring newfound pride and appreciation.
Dress up your doors
A simple yet effective way to spruce up your interior is by upgrading your doors. A fresh coat of paint, swapping out old knobs for stylish new ones, or adding molding can create a significant impact with minimal effort.
Let there be light
Replace outdated light fixtures with modern designs or add dimmer switches for a touch of ambiance. Not only will this brighten your space, but it will also showcase your home's brilliance to potential buyers.
Give your cabinets a facelift
Rejuvenate your kitchen and bathroom cabinets with a lick of paint or new hardware. These small changes will make a big difference, turning dreary spaces into dreamy havens.
Plants – The Green Scene
Plants not only add value and attraction to a room, but their health benefits are also well-studied and known. From mood-boosting benefits to even purifying the air, keep reading to understand how adding plants can transform your living space and your life in less than an hour.
Indoor oasis
Incorporate houseplants to transform your home into a verdant paradise. Choose low-maintenance plants, such as snake plants or pothos, to add a breath of fresh air without the hassle.
Curb appeal with greenery
Enhance your home's exterior with strategically placed plants. Line your walkway with colorful flowers or install window boxes for an instant pop of charm.
Bedding Bonanza
The bedding you use not only impacts the quality of sleep you get, but it also can make or break the beauty of the room. From investing in high-quality bed frames to lyocell sheets that keep you comfortable all night, keep reading for more ways to make your bedroom the oasis you've always dreamt of.
Layer up
Give your bedroom a luxurious makeover by layering sumptuous bedding. Invest in high-quality linens, fluffy pillows, and cozy throws to create a sanctuary that will have potential buyers swooning.
Pattern play
Don't be afraid to mix patterns and textures. This adds depth and character to your bedroom, making it an inviting and unforgettable space.
Paint Your Way to Success
The power of paint is not to be underestimated. As interior designer Bunny Williams wisely said, "If you're not sure about a color, paint a large board and live with it for a few days." A well-chosen hue can invigorate a room, boost your mood, and even make spaces feel larger. In fact, a Zillow study revealed that homes with light blue bathrooms sold for $5,440 more than expected. So, grab your paintbrush and let your walls sing!
Accent walls
Select one wall in your living room or bedroom to become a bold focal point. Choose a vibrant color or an eye-catching pattern to make a statement without overwhelming the room.
Front door flair
Give your home's exterior a facelift with a fresh coat of paint on the front door. Opt for a bold, inviting hue to make your entrance truly stand out.
Finishing Touches
Indeed, "the devil is in the details." It's the finishing touches that truly elevate a home, showcasing your unique style and personality. Thoughtful elements like decorative hardware, plush throw pillows, or curated artwork transform a house into a cherished haven, leaving an indelible impression on visitors and potential buyers alike. So, don't overlook these small but mighty accents; they're the secret ingredients to a captivating home.
Mirror magic
Add depth and light to any space by strategically placing mirrors. Not only will this make your rooms appear larger, but it will also add a touch of elegance.
Declutter and organize
A tidy and organized home is an attractive home. Spend a day decluttering and organizing your space, ensuring everything has a designated place.
Exterior Extravaganza
With these exterior enhancements, your home will shine from the outside in, capturing the attention and admiration of neighbors and potential buyers alike. Remember, first impressions count, and a stunning exterior sets the stage for the delightful surprises awaiting inside your upgraded abode.
Power washing prowess
Restore your home's exterior to its former glory by renting a power washer for the day. Blast away years of dirt and grime from your siding, driveway, and walkways to reveal a fresh, clean surface that will boost your property's curb appeal.
Light up the night
Enhance your home's nighttime allure by installing landscape lighting. Illuminate your walkways, flower beds, and architectural features to create an enchanting atmosphere that potential buyers will find irresistible.
Outdoor living spaces
Transform your backyard into an inviting oasis by adding or updating outdoor seating areas, fire pits, or even a simple patio. These additions provide the perfect setting for future homeowners to relax and entertain alfresco.
Fence facelift
A well-maintained fence can add significant value to your property. Spend a day repairing, painting, or staining your fence to ensure it looks its best and provides a sense of security and privacy.
Finally, keep in mind your home is a canvas awaiting your creative touch, and with just a day's worth of effort, you can transform it into a masterpiece. Embarking on these upgrades not only enhances your living space but also fosters a sense of accomplishment and pride in your haven. Remember, the heart of a home lies in the details that reflect your personality, style, and vision. Embrace the opportunity to leave your mark and unlock your home's hidden potential. As you embark on this journey, trust your instincts and let your imagination run wild. With every brushstroke, every carefully chosen accessory, and every lovingly nurtured plant, you're investing in a space that tells your unique story.
Don't be afraid to take the plunge, for the rewards are truly priceless: a home that captures your essence, evokes admiration, and most importantly, wraps you in the comforting embrace of a space that is genuinely yours. Now, it's time to seize the day and infuse your home with the magic it deserves!
Andres Walsh
My name is Andres Walsh and as far as I can recall, I have had only one passion in my life – a love of fixing things! Growing up, my friends and even my family members called me "wrench." The nickname has somehow stuck even through to my adult life.
Related posts
Homeowners Guide to Black Mold Removal in Toronto

Learning that you may need black mold removal can be outright scary for many homeowners. Black mold is also known as toxic mold, which has been portrayed in the media as a threat to people, animals, and children. The truth about black mold is a... The post Homeowners Guide to Black Mold Removal in Toronto […]