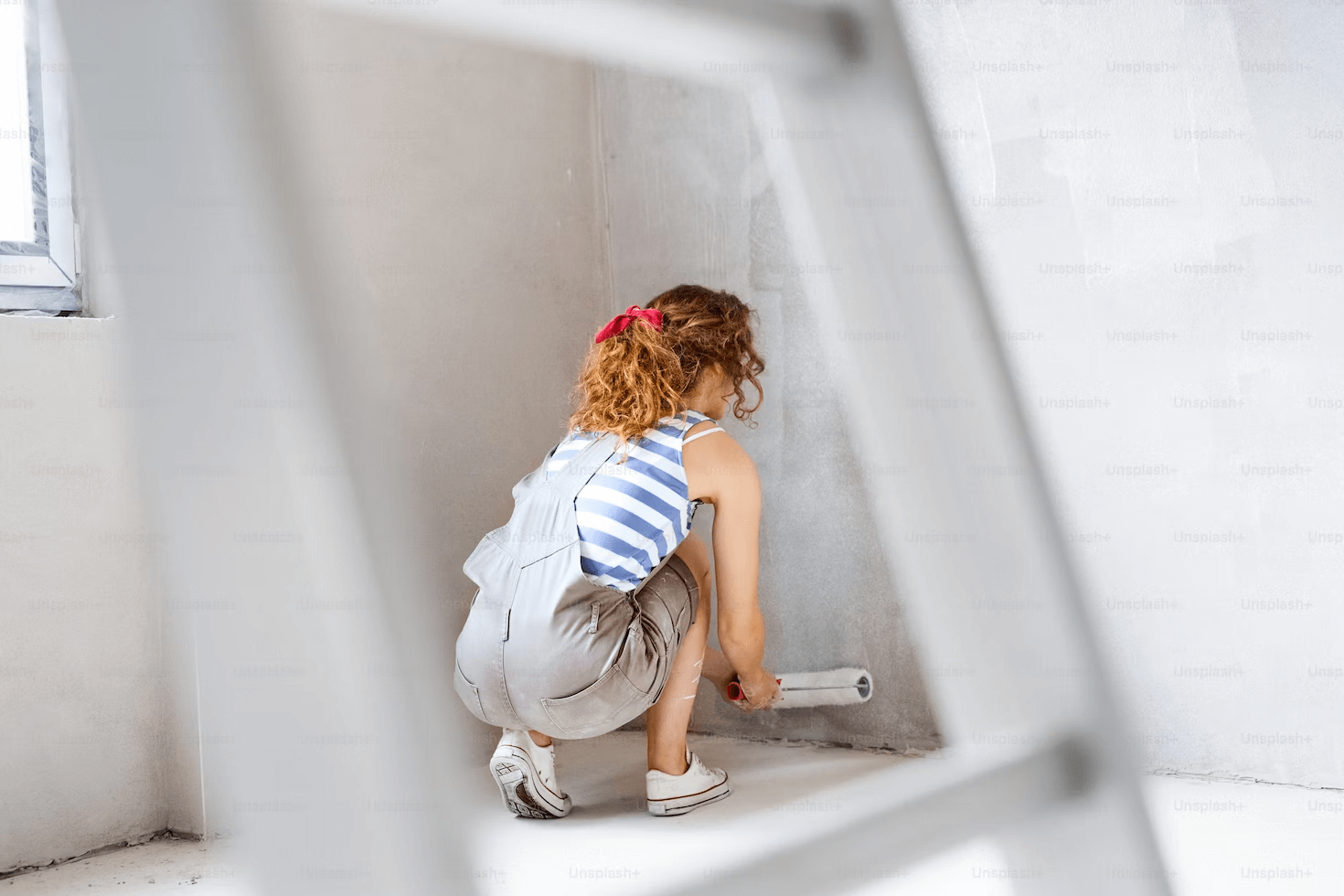 Renovating your rental property does not always call for creating a hole in your wallet. It is a great opportunity to channel your inner creativity and employ strategic planning while you give your rental property a refurnished look. A renovated rental property also has the potential to attract more renters, allowing you a justified chance to increase the value of your rental property. However, a popular misconception is that renovation always demands spending a fortune. But, implementing smart, budget-friendly ways to renovate your overall house before you list your house for rent can make all the difference and reap profitable results.
Data reveals that rental increases range between 2 to 5% annually, with 2% being the standard rent increase, even without renovations. So, you can only imagine your rental property's potential for attracting increased rent on substantial renovations. Also, budget-friendly renovations make more space for rental premiums, a value between existing and elevated rent. A well-renovated and furnished rental property attracts responsible, quality tenants and allows you to charge competitive rates. So, if you are about to list a house for rent, ensure you renovate it with the help of the following ways that won't be heavy on your pocket.
Employ Budget-Friendly Painting Options
Opting for a budget-friendly painting option will facelift your rental property's appearance. Thus, before listing your rental house, try opting for good quality, low-VOC (volatile organic compounds) paints that could bring in some fresh vibe to the interiors and exteriors without being too heavy on your budget. Also, you may smartly opt for eco-friendly paints, which are quite a preference among renters, spiking your chances to demand a higher rent and recover costs promptly.
Use neutral colors that have a broader appeal and are less likely to mismatch with various decor styles that you may plan to change. Thus, opt for colors that won't demand a re-paint the next time you refurnish your interiors. Also, with several DIY painting tools and techniques available in the market, you may get the job done yourself, saving you on labor costs.
Update Fixtures and Hardware with a Limited Budget
You can update your rental property's fixtures and hardware accessories, giving it a new look, by carefully selecting the provisions online or at thrift stores. Consider buying proactively to avoid inflated emergency expenses. Look for discounts and clearance sales, and save on your home fixtures and hardware. Regularly examine the condition of your rental property's fixtures and replace them before the issue becomes a financial burden.
Also, sometimes, due to a lot of use over time, some hardware and fixtures may lose their luster, although their functionality remains intact. Consider spray paints and organic coatings in such scenarios to give them a new, replenished look, avoiding the replacement cost. Such cost-effective methods are economical and help you make the rental property more appealing to potential tenants.
Pocket-Friendly Floor Transformation
Transforming the floor of your rental property at pocket-friendly prices is no longer a daunting task. Opt for affordable options, including buying sheet vinyl flooring in bulk. These flooring materials mimic hardwood and a laminate's texture and come with easy DIY ways to install, saving you on the installation costs.
Alternatively, you may also opt for introducing rugs and carpets as they make up for a quick and cost-effective solution to cover up the patches of outdated flooring. Regularly clean and maintain the floors of your rental property to enhance their life, ensuring your property remains attractive to your potential renters without you having to break the bank.
Improve Energy Efficiency of Your Rental Property
Improving the energy efficiency of your rental property ensures that you save a lot on operating costs and stand improved chances of attracting eco-conscious tenants. You may start by looking and sealing off the gaps in windows and doors, using weather stripping seals and accessories. Install thermostats that can efficiently regulate the heating and cooling, avoiding waste of power consumption and leading to lower utility bills. Replace outdated lighting and bulbs with energy-saving LED lamps. Use only highly star-rated appliances that conserve energy. All these measures make your rental property sustainable and attract more tenants, improving your property's demand. Utilize this opportunity and demand higher rents, which your potential tenants will be ready to pay, considering savings on energy bills.
Enhance Exterior Appearance
Enhancing your rental property's exterior improves its visual appearance, attracting quality tenants. Thus, you can achieve this by implementing many DIY ideas. They may include trimming the lawn and tidying up the landscape on the exterior of your rental property. Also, proactively check for broken steps or loose furnishings that may require a replacement.
Replace them immediately and avoid losing good tenants to bad exterior appearance. You may also use cost-efficient solar-powered lighting options to brighten the curb area at night, enhancing its appeal. Also, add potted plants and hanging accessories to infuse charm into your rental property. These wallet-friendly tips will help you make the exterior of your property attractive and will create a lasting impression on the tenants.
Renovate Kitchen Using Budget-Friendly Options
When you list a house for rent, remember that kitchen renovation on a tight budget is easily accomplished with cost-effective updates. Consider updates more compared to replacements. You may refinish kitchen cabinets instead of replacing them. However, sometimes replacements are necessary.
In that case, choose to replace kitchen accessories with sustainable, long-lasting alternatives that reap back costs faster and bring in improved returns. Also, instead of replacing all the appliances, gradually invest in energy-efficient ones to avoid strain on your budget. You may also opt for peel-and-stick tiles as a budget-friendly option for kitchen walls.
Conclusion
Thus, when you are about to list house for rent, always check for the need for renovations. Economic renovations demand smart choices and careful planning and bring in improved return on investment within a few months. Also, always remember investing too much money and time in rental properties won't be worth it, as renters do not always care for the property as much as you do. Thus, focus and research on pocket-friendly options while renovating your rental property, ensuring value for money. These well-thought economic renovations help improve the appeal of your rental home while keeping your finances in check.
The Energy-Efficiency Advantages of Vinyl Window Replacement

Windows are more than just portals to the outside world; they play a significant role in determining the comfort and energy efficiency of your home. If you're looking to improve your home's energy efficiency, consider the advantages of vinyl window replacement. In this article, we'll... The post The Energy-Efficiency Advantages of Vinyl Window Replacement appeared […]