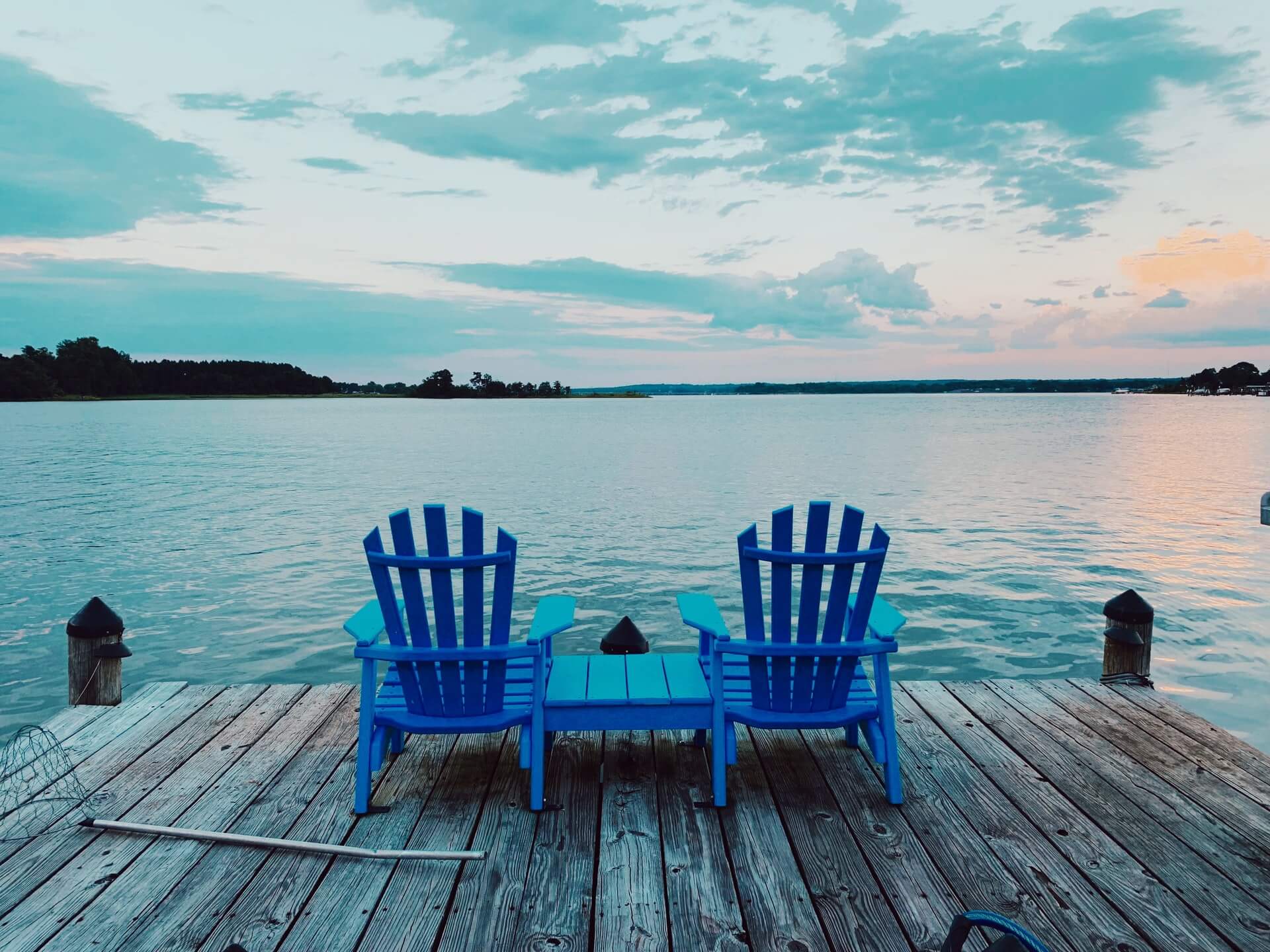 Lakeside and ocean-side living put you on the cusp of some of the most stunning views nature has to offer. Whether it is lakeside or seaside, there is always something magical about living by the water. But is it really as good as it sounds? And what is like to live by the water full-time. IN this post, we outline 5 reasons living in a waterfront home will truly feel like paradise.
5 reasons to love living by the water
Waterfront living offers you access to health benefits, new communities, and nature's wonders. Here, we outline 5 of the reasons we think anyone will love living on the waterfront:
1. It's good for your health
There's something about being in green and blue spaces that is good for our physical and mental health. When it comes to lakeside living, waterfront properties may well also expose you to forests, mountains, or other open green spaces alongside the blue. By the sea, you get the improved air quality and the rhythmic sound of waves crashing against the beach.
For whatever reason, numerous studies have found that increasing our exposure to these sorts of environments benefits our mental and physical health which is deteriorated because of limitless binge-watching sessions on various sites. So if you are looking to reduce stress, do more physical activities, or like the sound of lowering the risk of heart disease. There are numerous reasons that waterfront living will benefit your health.
2. The activities are phenomenal
Often people go away on holiday and try a new water sport. Love it. And then never do it again. When you live by the water these activities are much more readily available. And whether they are free, like wild water swimming. Or require some gear, like boating, kayaking, or fishing. Living by the water will allow you to do the activities you love the most for longer, more often.
3. You'll be closer to nature
As already alluded to, living closer to nature has proven an effective medicine for physical and mental health. And perhaps this is because nature is simply delightful to experience on its own terms. Living by the water. Be it on a canal, a river, a lake, or the sea. You're going to be exposed to more wildlife. More scenes of natural beauty. And cleaner, fresher air.
When you're closer to nature it's easy to turn off the TV and go and watch nature's wonders from your own backyard. You can also call in some food using your Swiggy money to elevate the experience.
4. Waterfront living inspires community
Given the mental and physical health benefits of waterfront living. The wide array of sporting activities is available. And the exposure to more of nature's delights. It's no wonder that people living on the waterfront tend to be friendlier. And this lends itself to a thriving community where people look out for each other. Waterfront living can put you into the heart of a community like a mainland property never could.
5. There's money to be made
With all these benefits, it's no surprise that waterfront properties sell for a premium. But that doesn't mean you'll be throwing money down the drain. Indeed, the number of benefits serves to consolidate your investment. Just be sure to seek the support of experts in waterfront estate to guide you through the specificities of buying property on the water's edge.
If you're thinking about living on the waterfront, then there are plenty of good reasons to do so. From living closer to nature to being rewarded with better mental and physical health. Living on the waterfront is a great way to enjoy life to the max.
The Energy-Efficiency Advantages of Vinyl Window Replacement

Windows are more than just portals to the outside world; they play a significant role in determining the comfort and energy efficiency of your home. If you're looking to improve your home's energy efficiency, consider the advantages of vinyl window replacement. In this article, we'll... The post The Energy-Efficiency Advantages of Vinyl Window Replacement appeared […]