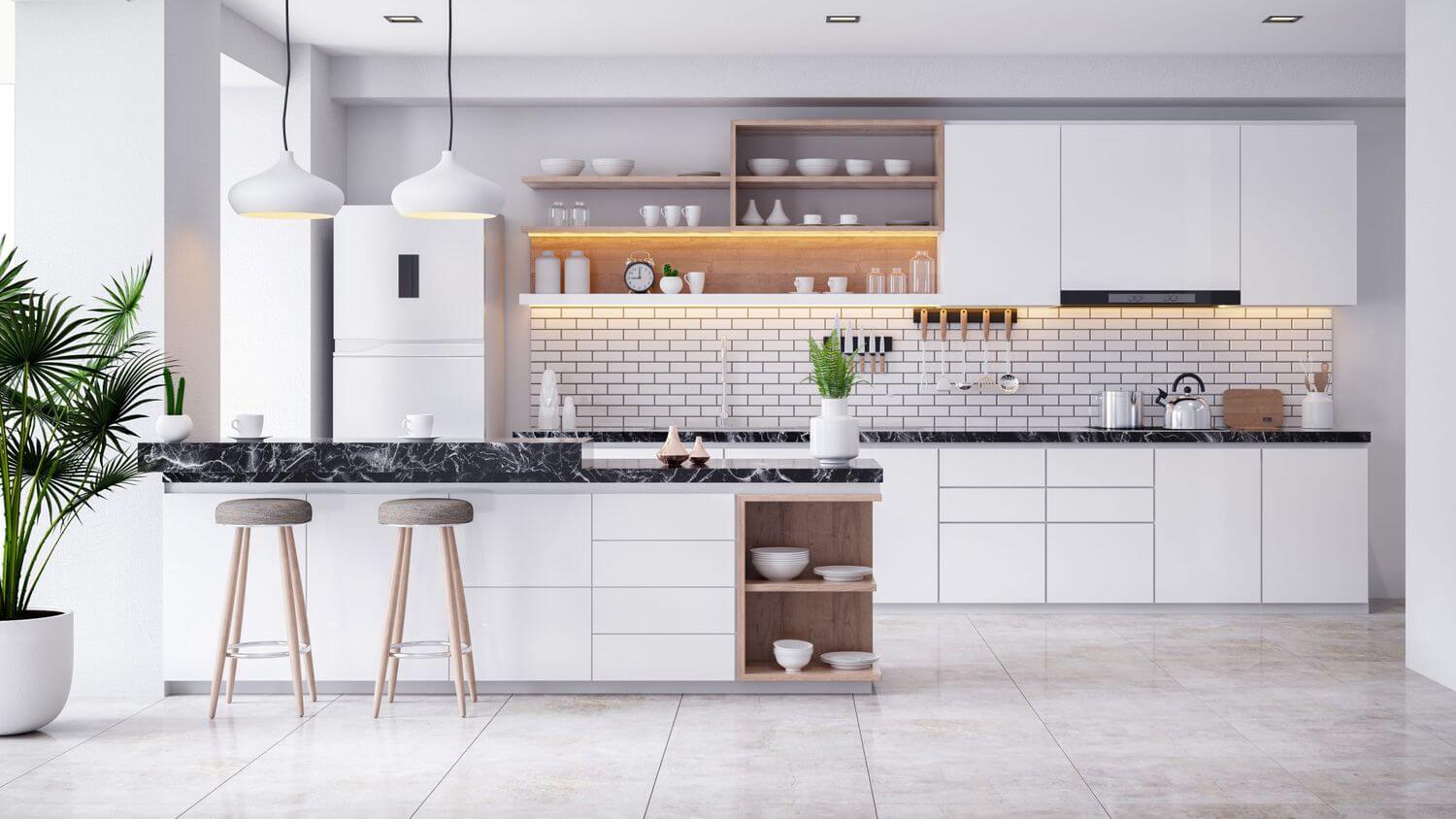 Check Out These Striking Ways to Make Your Home Life More Efficient, Engaging, and Comfortable
These days, there's always a new update or upgrade around the corner, especially on our phones. It seems like every week that your phone wants you to download the "latest version" of the operating system. And you begrudgingly do it.
However, there are some upgrades that are still actually fun, and those are built for the interior of your home.
Whether it's smart technology for your HVAC system, a home theater, or even a bar with state-of-the-art equipment for entertaining, there's plenty of exciting times to be had imagining what to do with your home next.
Now, you can simply click "remind me later" when you see that request from your phone to perform an update, and get back to doing something you really enjoy in the comfort of your home.
Upgrade #1 – Smart Technology for Your Thermostat
Believe it or not, a smart thermostat can do quite a bit for you that will save you money, so you can try out some of the special upgrades we have in store for you in this list. By most estimates, a smart thermostat – when programmed effectively during HVAC installation – can save you anywhere from 10 to 25 percent on your energy bill.
If you think about your total energy bill for the last year, shave off 25 percent and see where that leaves you with savings. That alone is fun, because you can then take that cash and spend it on something you'd really enjoy.
But before that, smart technology for your thermostat can bring a great deal of comfort to your life. The reason? You can program it to ensure the temperature in your home is always as cozy as possible. That includes making sure you're able to wake up in the morning without worrying about your home being freezing. That's half the reason why we don't want to get out from under the covers, but with a smart thermostat, you'll feel much happier waking up in a warm house, thanks to smart technology.
Upgrade #2 – Get Surround Sound for Show Bingeing
Surround sound can replace the need for an entire home theater because it replicates theater-grade sound without having to splurge on the whole big home theater packages that really only pro athletes buy for their mansions (and probably never use).
With surround sound, you can get that movie theater experience and feel the audio exactly the way the director intended. Whether it's fighter planes flying overhead that you can hear before you see, or even the lush soundtrack of your favorite period drama, you'll upgrade your home entertainment system significantly if you spring for these easy-to-install, plug-and-play packages.
Upgrade #3 – A Smart Fridge
There is much discussion these days about "the internet of things," meaning the many objects in our home that can be integrated with your home Wi-Fi. You may have seen those fridges with the giant LED panels on the front and thought to yourself, "Now this is a little much." However, you'd be surprised how much fun and efficiency this feature can bring to your life. First of all, you can get alerts and warnings about nearly any item you put into your fridge, so nothing gets too stinky in there.
Additionally, your kitchen fridge can recognize items and tell you what you're running low on. Imagine not having to wonder whether you definitely need eggs when you're at the store. Everyone hates having to call back to the house to ask, so now – with a swipe of your phone – you can remind yourself of what you need and what you don't. Some will even suggest recipes based on ingredients inside!
Further, with a smart fridge, you can stay engaged with special programming such as personalized screens, schedule coordinating, and even the ability to send a remote to-do list to your teenager who is just waking up on the weekend at 1 p.m. When he goes to drink milk straight out of the bottle, you can send him a digital sticky note right there on the fridge that says "pick up milk" (or "please use a glass").
Upgrade #4 – A Bar for Entertaining
If you haven't looked at images of how bars look in modern homes these days, you're in for a surprise. You don't have to get one of those mahogany, glossy wooden bars with the brass railings and all that old-school, dated stuff no one wants in their home anymore. You can now install a sleek, contemporary-looking cocktail bar in any part of your living space to show off your collection of rare whiskeys or whatever you prefer to serve.
For your new bar, consider handcrafted, thick, floating wood shelves that look elegant and modern, and perhaps install a small bar fridge underneath if you want to get extra fancy. A floating shelf allows you to display your coveted bottles, glasses, and accessories for both easy access and an additional design element in your home – especially that bespoke cocktail shaker with custom monogram.
You'll find yourself looking forward to having guests over more often – and you may even spend more time at home, rather than going out, when you have great music on and a glass in your hand in your favorite chair.
What's Having a Home If You Can't Enjoy It a Little?
We spend so much time as homeowners focusing on the things we need to repair and fix. However, every once in a while we should treat ourselves to something fun that makes our home lives a little more interesting, comfortable, and fun.
Any of these options will do just that, whether it's an installation of a smart thermostat to save you money, or any of the other items that you can splurge on with your energy savings. No matter what you choose, remember to get yourself a little something extra, because there's so much more to life than making sure your phone can do the latest tricks.
Homeowners Guide to Black Mold Removal in Toronto

Learning that you may need black mold removal can be outright scary for many homeowners. Black mold is also known as toxic mold, which has been portrayed in the media as a threat to people, animals, and children. The truth about black mold is a... The post Homeowners Guide to Black Mold Removal in Toronto […]