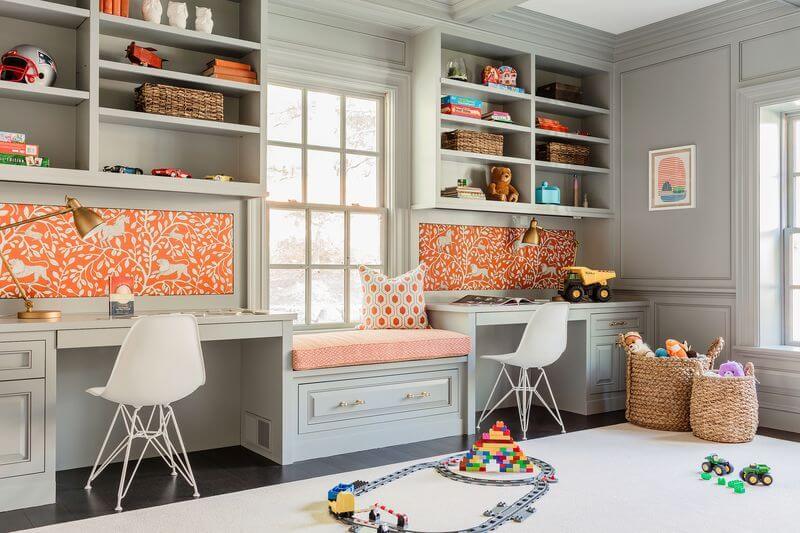 Did you know that the number of people primarily working from home climbed from around 9 million in 2019 to 27.6 million in 2021?
Whether you've worked from home for many years or you started working from home during COVID-related work-from-home orders, you might want to establish a comfortable home office. Perhaps you've been working at the kitchen table or on the living room sofa with your laptop. It might be comfortable staying with the status quo, but you won't be as productive as possible.
It's best to have a dedicated workspace to ply your trade. Among other things, it'll make concentrating on the tasks at hand easier. And when you're done for the day, leaving your home office will make it easier to transition to spending time with family or enjoying some time alone.
How should you set up a home office that'll give you a dedicated area for business? Continue reading for some tips on how to do just that. You'll see that it's not all that difficult.
Choose the Right Spot
Your first order of business is to choose the right spot to set up your office. Do you have a large enough bedroom to section off a portion for work purposes? Do you have a spare bedroom that can be turned into a workspace? Maybe you could use your garage, mancave, or basement.
While there's flexibility in terms of where you have your office, try to set it up where there aren't any distractions. Working in the family room or den means you'll jeopardize efficiency and productivity since your family will go back and forth and the television might be on.
Figure Out What You Need
What you need will be a function of what your job entails. You'll probably need a desk, comfortable chair, computer, printer, and phone. You might also want a bookcase, filing cabinet, and other things. Equip your office as best as possible so you have what you need when you need it. Getting up and going to other parts of your home to get things done will reduce your productivity. Try to set up a workspace that is full equipped for what you need to do your job.
Be sure to have a comfortable temperature in the room, and consider cooling your home office to ensure you are not distracted by the heat while you work. The air circulation in your office must be good so that you can stay focused and productive.
Depending on how much space you have to work with, you may need to scale down. But try your best to get everything you need to ensure optimal efficiency and productivity.
Get Sufficient Lighting
You'll also want to get sufficient lighting. Do you have windows in your office space? If so, you'll get some natural lighting. If you lack natural lighting, consider getting a desk lamp or floor lamp. Lighting is essential, and the good news is that it won't cost much if you need extra lighting.
Uninterruptible Power Supply
Ensure your home office includes an uninterruptible power supply. It'll be helpful if utility power goes offline since it offers emergency or backup power. Imagine being in the middle of a critical assignment when, all of a sudden, the utility power goes offline. An uninterruptible power supply will provide a buffer so that you can have extra time to get things done.
Other Things to Consider to Mull Over
You'll have other things to consider if you run your own business from home rather than work from home for someone else. For instance, you'll need to market your company. So, consider what software applications you need to create advertisements. Part of your job as a self-employed person is drumming up new business. You'll want to familiarize yourself with promoting your business online.
One way to do so is by setting up a Google Ads account. It's an effective and proven way to promote businesses, but there are consequences for violating the policies. If you ever face an account suspension, you can get help to reverse that decision.
These are just some of the things you'll want to keep in mind if you want to set up a home office. Working from home can be a great way to achieve an excellent work-life balance. But it'll be easier if you have a dedicated space to work. Choosing the right space and equipping it properly will ensure you're as efficient in your home office as you would be in your company's office.
Homeowners Guide to Black Mold Removal in Toronto

Learning that you may need black mold removal can be outright scary for many homeowners. Black mold is also known as toxic mold, which has been portrayed in the media as a threat to people, animals, and children. The truth about black mold is a... The post Homeowners Guide to Black Mold Removal in Toronto […]