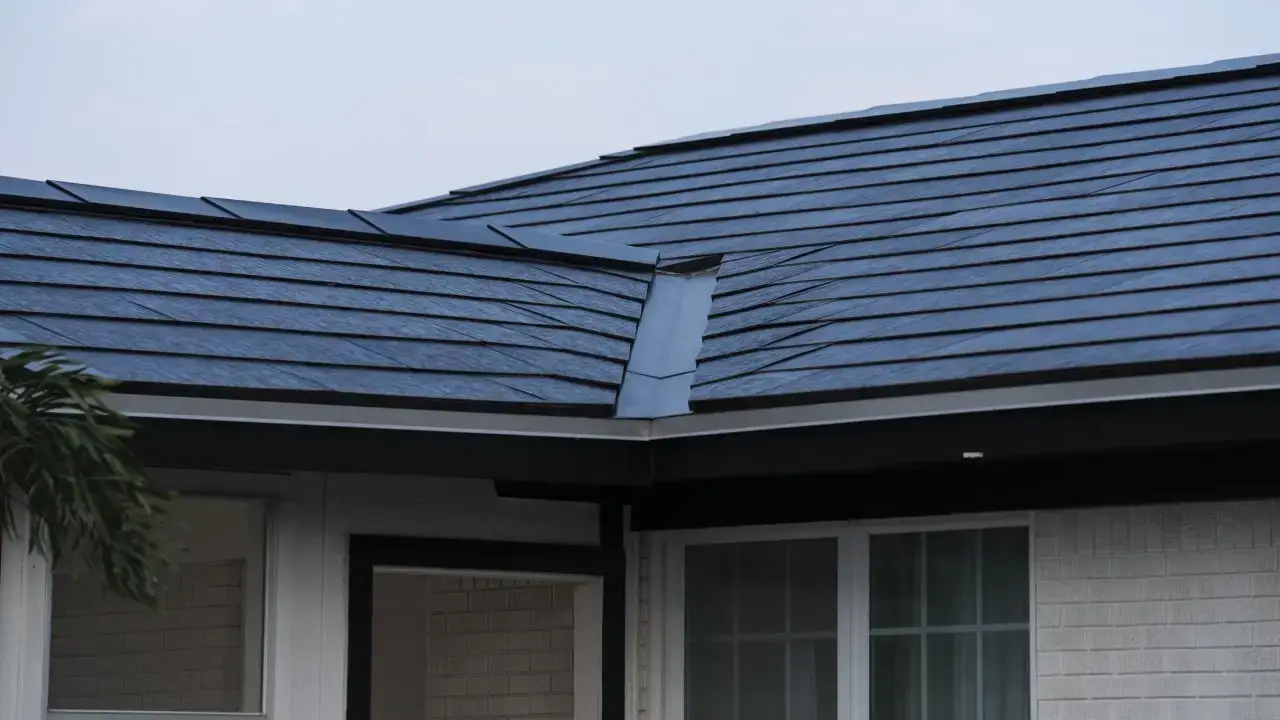 Solar panels are cost-effective, eco-friendly, and can make your home more sustainable. There are, however, a couple of problems with this method.
First, it's an expensive one-time investment that will make positive returns over time. It does, however, require that you have the money up-front. Even if there is a grant, it'll likely reimburse part of your expenses, not provide you with funds upfront.
The next two challenges are unique to the panels but not solar energy. Namely, some people dislike how these panels look on their roofs. While it may sound trivial, their roof structure is very important for some people. Second, if the home is a bit older, the roof structure might not hold. The roof structure is made to hold a specific weight; if you add more weight, you're pushing it to the limits.
These two problems can easily be solved with solar shingles. These shingles are an innovative and creative solution that provides all the benefits of solar panels with virtually no drawbacks. Here's what you need to know about this.
How do solar shingles work?
Solar roof tiles, or solar shingles, are made of slim PV (photovoltaic) sheets. According to experts behind Summit Construction Group from Minnesota, this is the same material the cells mounted on the solar panels are made of.
The use of shingles can lower your utility bill between 40% and 70%, depending on the number of shingles you decide to use. The most important thing to remember is that you don't have to replace the entirety of the roof.
The service life of these shingles is roughly 20 years, which is approximately what solar panels will last. This, of course, depends on the manufacturer. The most popular shingle brands are:
Tesla
CertainTeed
SunTegra
Luma
GAF's Timberline Solar
Still, it's highly advised that you should do your homework before committing to any of these brands.
What's the difference between solar panels and solar shingles?
The differences between solar panels and shingles are apparent at first glance. Still, it doesn't hurt to understand nuances and technical differences you might be unaware of.
The first thing to note is that solar tiles are independent, while solar panels have cells fitted on mounting brackets. In other words, with solar shingles, you don't need a bracket or a panel. All you need is a professional to install them like regular shingles.
Solar shingles are a replacement for roof tiles. On the other hand, solar panels are installed on top of them. The first is designed to blend with the roof, while the latter can never be fully camouflaged. Then again, some people don't mind the look of solar panels, while some even prefer them.
Panels can be installed on the existing roof structure, bearing the extra load. Shingles replace the existing roof. In other words, while they blend better, it's more work to install them. Just remember that you don't do this every day.
Solar panels are much easier to replace since they can be dismounted and fixed. At the same time, replacing damaged shingles is a complex procedure.
The shingles cost is somewhat greater; however, it might not be a fair comparison. If we were to compare per square foot, then factor in the electricity production, the cost would be fairly comparable.
At the end of the day, the difference is huge, and it all comes down to what you can afford and which of the two options you prefer.
Are solar shingles worth it?
While it is true that solar panels are more cost-effective, there are a lot of situational factors that you need to consider.
The first one is whether you plan to do some roofing soon anyhow. If that's the case, you might have to replace all your shingles and place solar panels on top. With solar shingles, you can turn these two steps into one and significantly simplify/save on your project.
The appearance is always on the side of the shingles. Sure, they come in black, but that's exactly what makes them indistinguishable from some models of asphalt and ceramic shingles.
How much do you need?
The average roof needs about 350 solar shingles. The thing is that you don't necessarily have to cover the entirety of your roof right away. You have this option, but you can also take a more gradual approach. This means that you start with a smaller number of shingles and then add more over the course of time.
On the other hand, if you had to replace an entire roof, this would seriously offset your situation. The key thing to remember is that if you already planned to redo your roof (due to its poor condition), you might also want to consider this cost. This way, it will be a tad more expensive but far more cost-effective in the long run.
How much will this cost?
Finally, we came to the cost of this project. A square foot costs $20 to $30, which totals around $40,000 to $60,000 for a 2,000 square roof.
Still, as we've already mentioned, you don't have to do the entire roof.
You must also consider tax deductions, government grants, and other similar factors. You may be refunded 30-50% of the total cost in some scenarios. In other scenarios, you should factor in the power you'll sell back to the utility company.
It's also worth mentioning that any kind of solar generator installation may drastically boost your home's value.
Overall, while the cost may be objective, there's too much context just to give a straight answer. You need to compare your budget to the cost of the project and try to figure out the math in the long run.
Wrap up
The bottom line is that solar panels are a simpler, cheaper solution that might provide more cost-effectiveness. At the same time, shingles are a more stylish variant and have numerous advantages.
Shingles are more expensive to install, and by taking up more space, one could argue that they are less efficient than their counterparts.
The bottom line is that solar shingles are a more expensive and stylish choice.
In the future, when solar power becomes a major factor in residential home construction, the situation might turn around completely. For the time being, however, in the majority of scenarios, it just seems like solar panels are a superior choice.
Homeowners Guide to Black Mold Removal in Toronto

Learning that you may need black mold removal can be outright scary for many homeowners. Black mold is also known as toxic mold, which has been portrayed in the media as a threat to people, animals, and children. The truth about black mold is a... The post Homeowners Guide to Black Mold Removal in Toronto […]