Introduction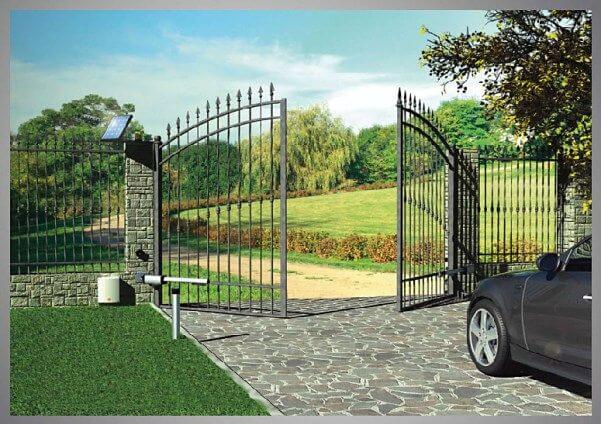 Solar gate openers provide you complete access to your property, independent of the state of the power grid or your closeness to an AC outlet or resetting Honeywell thermostat. Given that 71 percent of homeowners regard their gate to be their home's front door, this feature offers them an advantage over non-solar ones.
Solar gate openers are an excellent investment if you're seeking for a cost-effective way to automate your gates. You won't have to get out of the car to open and close the gate after it's been installed, which is especially useful during chilly winters and rainy days.
These solar-powered automated gate openers are simple to install, economical, adaptable, safer, eco-friendly, require less maintenance, last longer, provide greater control over motion and timing, and are simple to operate, making your life simpler. They are made up of numerous components such as solar panels, solar inverters, batteries, or generators, as well as correct wiring.
Buying the right type of solar gate opener
The goal of all solar gate openers is the same: they allow you to open gates from a distance. Despite the fact that they all perform the same thing, you must make sure you choose the proper one for your house or company. Your search will be guided by the type of gate you have. With this in mind, let's look at the three most prevalent varieties of solar gate openers.
Single gate
A single gate opener, as the name suggests, is a mechanism that opens only one gate toward the street. This is the most straightforward DIY driveway gate to construct. When a car approaches, sensors on a single gate system generally detect it, and the gate opens appropriately. The gate automatically closes when the vehicle is no longer in range.
Aside from the sensors, single gate openers usually come with additional control method, such as a remote or a keypad. They operate with gates weighing 300 to 900 pounds and allow you to open the gate from a distance of around 20 feet.
Dual gate
A dual gate opener, on the other hand, is a mechanism that enables two swinging gates to open toward the street. It usually incorporates sensors that detect when a vehicle is coming, and most enable you to modify the gate's opening and shutting intervals, exactly like the single gate opener. On twin gates, an emergency release is a must-have feature that allows you to open the gate even if the power goes out.
Sliding gate
A sliding gate opener, which is mounted parallel to the fence wall and allows the gate to glide in and out, is required for home or business owners who have a sliding gate. Even though they don't usually come with auto detecting sensors, this sort of opener is quite popular since it takes up very little space and only requires one gate.
They can also handle large gates weighing up to 1400 pounds and are normally powered by a 120V motor that provides good torque and uninterrupted operation regardless of the weather. The majority of them include a start/stop feature and are designed with safety in mind. Anyone who has children or pets would appreciate the increased security with camera doorbells.
Ghost Controls TDS2XP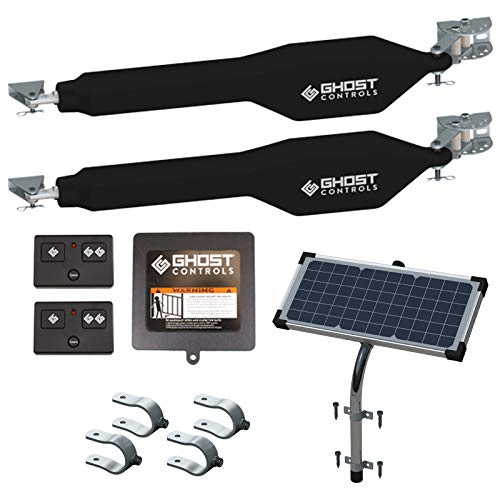 In the field of solar gate openers, the Ghost Controls TDS2XP is a favorite. The system may be used with twin gates up to 20 feet long and 900 pounds, and each kit comes with a 10-watt quality mono-crystalline solar panel. It performs admirably whether you use it on agricultural or tubular style gates.
Its great strength is due to the fact that it has two operator arms, and the automated gate opener can convert the appropriate amount of power to keep your gate open at all times. It can withstand higher weights, more usage, and bad weather while remaining quiet and unobtrusive. For extra peace of mind, it also comes with a lifetime extended warranty.
Homeland Hardware Dual Swing Gate Kit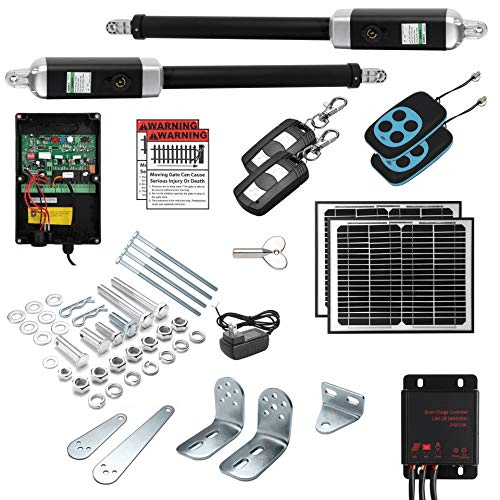 The Homeland Hardware Dual Swing Gate took home the award for best budget selection, and there's a lot to like about this model. This massive, powerful machine can close gates up to sixteen feet long and weigh 600 pounds each leaf. It's composed of high-quality materials that give a quiet, smooth functioning, and people praise how simple it is to set up.
Despite the fact that this is our budget selection, you won't have to forego any perks that will make your life easier. It comes with an Eagle Diamond Board for simple control, making it ideal for commercial applications. It contains a manual foot pedal activation function that allows you to manually stop the gate, as well as an emergency release key.
ECO-WORTHY Dual Solar Kit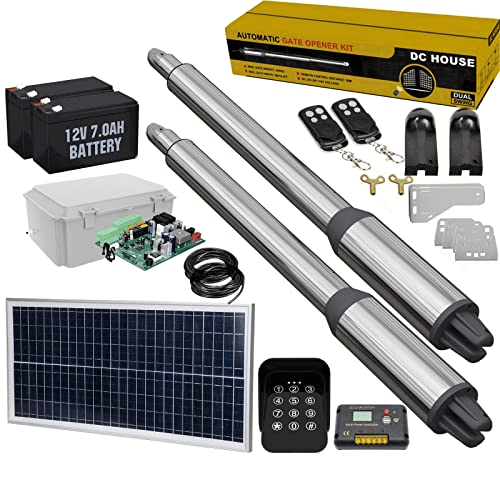 ECO-WORTHY, a leader in sustainable energy products, is our third top pick. ECO-WORTHY kits are available for all gate types, including single, folding, and swinging gates, making it extremely adaptable.
The ECO-WORTHY Dual Solar Kit includes a 20-watt solar panel, two 7Ah batteries, a smart control box, and an infrared beam sensor, among other things. It also comes with two remote controls and keypad entry, allowing you to enter your home in a variety of ways.
The Energy-Efficiency Advantages of Vinyl Window Replacement

Windows are more than just portals to the outside world; they play a significant role in determining the comfort and energy efficiency of your home. If you're looking to improve your home's energy efficiency, consider the advantages of vinyl window replacement. In this article, we'll... The post The Energy-Efficiency Advantages of Vinyl Window Replacement appeared […]