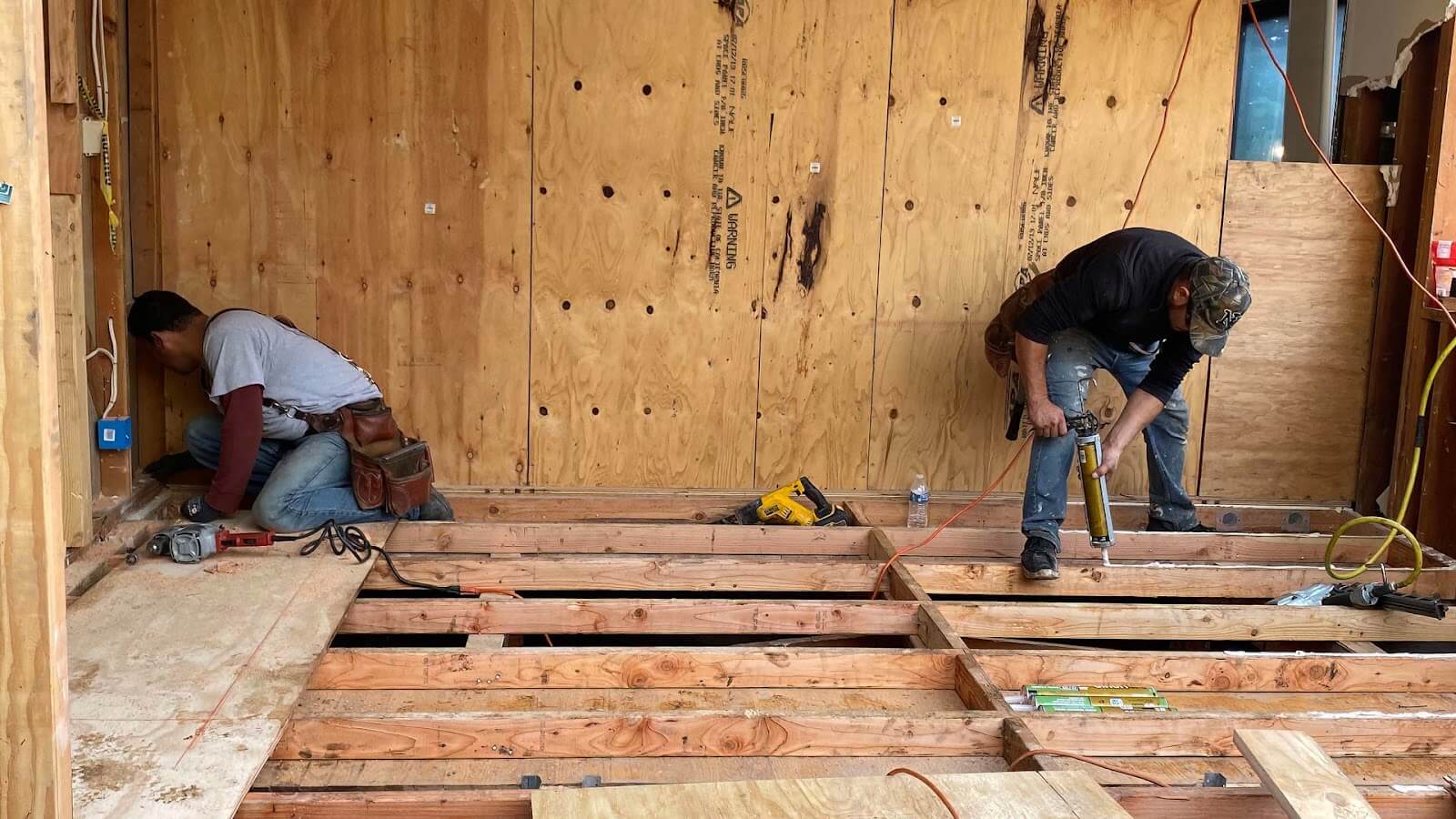 The pandemic seemed to come with a ton of DIY projects and new businesses, but there is one thing that no one can deny – people were sick of sitting at home and looking at the same four walls, so many of them decided to begin making changes to their space. Now while many were making small renovations, there was a large chunk of people choosing to complete entire home remodels with their own two hands. When you cannot bring in contractors and designers, you can always use the internet to learn a new skill or two.
While the pandemic has come to a place where lockdowns have ended, the home remodeling fever continues – leaving many people to ask, "How much would it cost me to remodel my home?" That question is more complex than it may seem. You see – the final cost of home remodels has boundless and unending possibilities because so many factors contribute to the budget.
Calculating the Square Footage is Crucial
Multiple elements need to be pieced together to determine the average cost of your home remodeling project. Still, there are two that can never be overruled: square footage and level of finish.
The general rule of thumb remains – the more extensive the home, the higher the costs to remodel, but that is only sometimes the case, and there are always exceptions to the rule. In the Bay Area, the cost of materials, the value of the home, and additional factors must be considered when weighing out your options and developing your budget.
Depending on how much you wish to customize the components of your remodel and how much you hope to switch around the home's structure, a remodel in the Bay Area will run you approximately $400.00 to $900.00 per square foot.
Finish Level & Materials Will Alter Your Budget
The average cost per square foot can change tremendously according to the level of finish you wish to secure in your home. Higher-end materials and finishes will inevitably cost more than more budget-friendly options. This isn't to say that if you choose to stick to your budget, you can't achieve everything you want – it just means that you need to pick and choose where you are making sacrifices to stay on the budget you have allocated for the remodel.
A luxury finish level will start at $65,000.00 and can go as high as you want.
A mid-grade finish level will come to approximately $40,000.00 to $60,000.00.
Budget-friendly finishes cost about $25,000.00 to $35,0000.00.
There are Additional Costs to Consider…
With the main remodeling ingredients out of the way, there is another line of constituents to consider. The project's scope is pertinent in determining your remodel's final costs and fees. Are you planning on ripping everything out for replacement, or do you want to complete the gut and rebuild?
When you commit to a "rip and replace" home remodel, you are in for quite the ride! This will require big decisions – do you want to rip out everything, some things, or certain things? Keep in mind everything you choose to rip out will result in demolition costs and even sometimes reveal problems you would not have otherwise been privy to.
Gutting things out is an entirely different story. It's giving total home makeover, 2023 edition! Homeowners often choose this if they have recently purchased a fixer-upper, have been in the home for many years, and need upgrades. Other times, it results from being on lockdown from a nationwide pandemic. A full-gut home remodel means more money, time, and responsibility, so booking a professional contractor and design company will bring you the best results!
Demolition and Labor 
Aside from budgeting, planning, and preparing demolition is the start of every home remodel. In the Bay Area, there are tons of licensed remodeling contractors and construction services for your demo and labor throughout the process. Demolition and labor are some of the highest costs associated with remodeling budgets in California and the rest of the United States. While it may be fun to break everything down and bust out the walls and cabinets yourself – safety is the imminent priority in home building, remodeling, and renovations.
Demolition and labor usually coincide and contribute an additional $12.00 to $50.00 per square foot towards the final remodeling budget.
Permits Are Usually Required…
When demolishing things, moving walls, electricity, and plumbing around California requires permits before the fun starts. Permits are in place for safety reasons – to protect the homeowner, the home, and the contractors completing the labor. Each county will differ on the costs of permits and what is required depending on what kind of work you are hoping to accomplish.
Permits cost anywhere from $500.00 to $2,000.00 on average.
DIY Home Renovation Vs. Working With A Professional
Now comes the most significant question – do you want to continue your efforts of completing a DIY remodeling project, or would you like to solicit a helping hand?
While doing things yourself may appear to be an avenue for saving money, don't jump to conclusions so quickly. When going the DIY route, you have to do absolutely everything alone. This means applying and gaining necessary permits, locating the materials, purchasing tools, and putting in the time and effort essential to complete the project.
Working with a Bay Area full-service design firm will come with an additional cost of approximately $4,800.00 to $10,500.00. However, you are paying for their experience, and this is the field they are professionals in – they can offer you resources and support you would not otherwise have access to.
The Perks of a Remodeling Contractor
There is a better way to get building. While putting forth the effort to DIY your home remodeling project, working with a professional design & remodeling company has many benefits. When you trust elite California contractors, you can rest assured that the final product will be something straight out of a dream or your favorite home improvement magazine.
Companies like Clever Design and Remodeling represent the Bay Area and present licensed, certified, insured contractors and designers who are always prepared to jump into a new project and guarantee excellent contractors & elite design.
You can expect loads of perks that include:
Insurance & Warranty, which you wouldn't have the same benefits of if you were completing everything on your own.
Experience & Knowledge, home designers & remodeling contractors know all the things when it comes to completing a full home remodel. Their expertise helps to relieve stress and provides an immaculate final product.
Security & Safety, home remodelers have procedures and guidelines everyone on site will have to follow to ensure the safety of your home. They also know how to gain permits and will secure any required permits or certifications to complete the task.
Deals & Bargains, a design firm, certainly knows how to track down a good bargain on materials, furniture, lighting, and any labor outsourced for the project. This, in turn, will save you time & save you money!
Sticking to a Schedule, a ton of planning and preparation goes into completing any scale of remodeling. Professional contractors know how to lock down a schedule and projected timeline they would stick to! When attempting things solo, getting things done on time can be incredibly challenging because you do not have those added beams of support.
We understand it is still enticing to try and tackle your renovations and home remodel DIY style. Still, when trying to stay on budget, locating a remodeling company, you can rely on makes everything simpler.
Upgrading your home means making those same upgrades to your life, so sit back, practice self-care, and relax! With everyone back to work, we all have less time on our hands and more cash in our pockets. The Bay Area budget may be a bit more significant than the rest of the United States, but nothing can't be slightly altered to fit what you need to achieve the home of your wildest dreams!
Homeowners Guide to Black Mold Removal in Toronto

Learning that you may need black mold removal can be outright scary for many homeowners. Black mold is also known as toxic mold, which has been portrayed in the media as a threat to people, animals, and children. The truth about black mold is a... The post Homeowners Guide to Black Mold Removal in Toronto […]