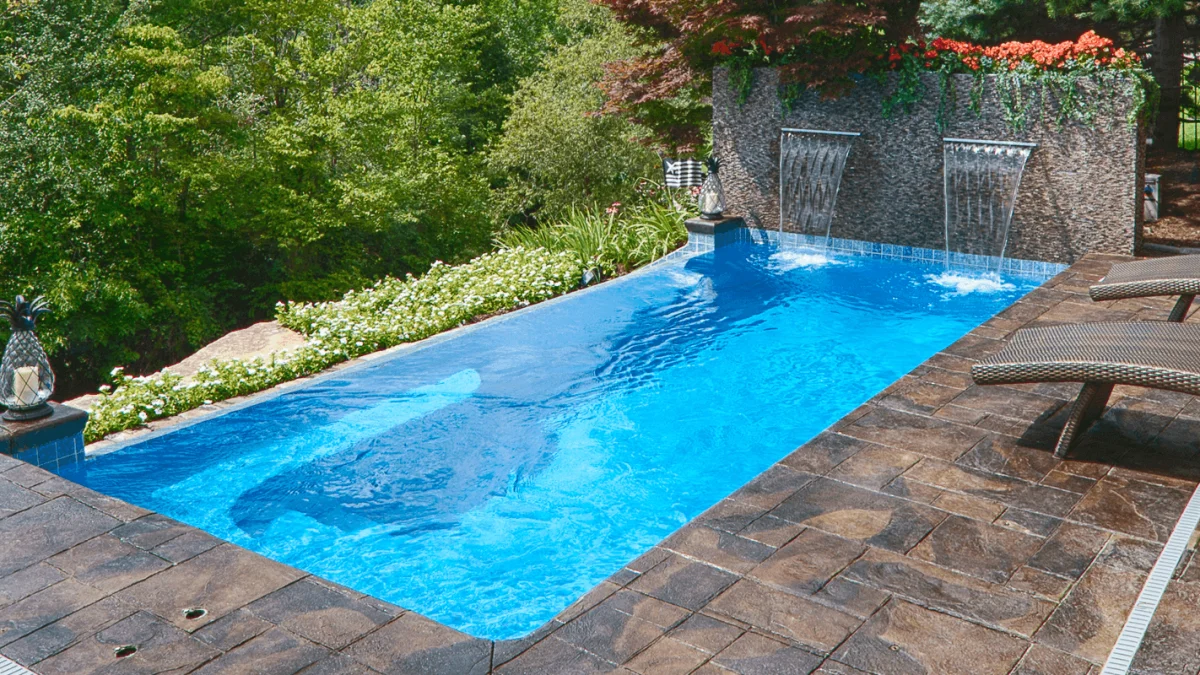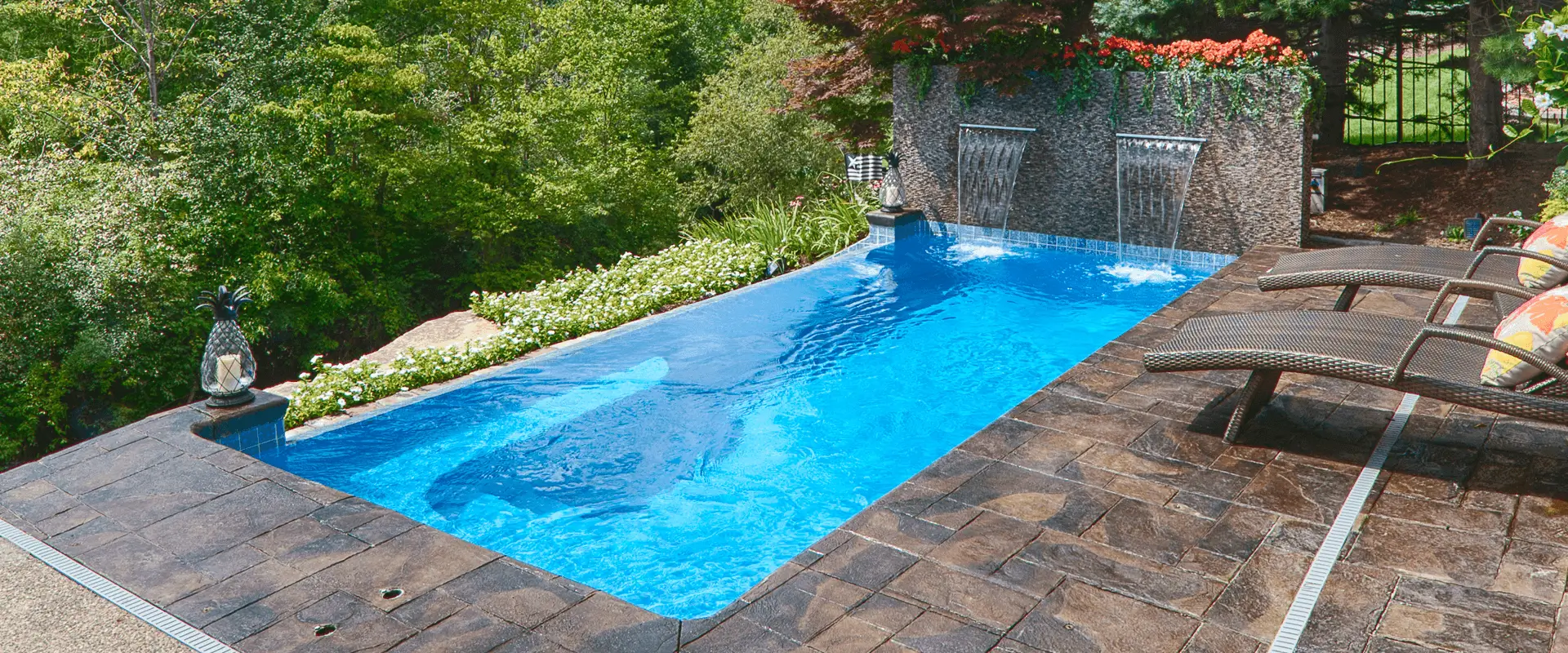 Fibreglass pools have gained significant popularity in modern homes due to their exceptional durability, low maintenance requirements, and captivating aesthetic appeal. Unlike traditional concrete or vinyl liner pools, fibreglass pools are meticulously crafted as a single-piece structure, carefully moulded and impeccably delivered, ready for seamless installation. With their sleek design and long-lasting construction, fibreglass pools offer an exquisite addition to any outdoor space, providing a luxurious and relaxing oasis for years to come.
What Are Fibreglass Pools?
Fibreglass pools sydney are constructed using a durable fibreglass-reinforced plastic material that is meticulously moulded into a basin shape. During the manufacturing process, multiple layers of fibreglass, resin, and a final Gelcoat finish are meticulously applied. This meticulous layering technique results in a remarkably smooth, nonporous surface that not only prevents algae build-up but also preserves the pool's vibrant colour for years to come. With fibreglass pools, you can have the peace of mind knowing that you're investing in a high-quality, low-maintenance swimming pool that will provide endless enjoyment and relaxation.
Key Advantages of Fibreglass Pools
One of the key advantages of fibreglass pools is their relatively quick installation time. The pre-formed shell arrives ready to be put in the ground, meaning that installation can typically be completed within a few days, as opposed to the weeks or even months required with other pool types. This not only saves time but also allows homeowners to enjoy their pool sooner.
Another benefit of fibreglass pools is their low maintenance requirements. The smooth, nonporous surface of a fibreglass pool eliminates the need for regular resurfacing or repainting, saving both time and money. Additionally, the reduced porosity of the surface means that fewer chemicals are needed to maintain water quality, further reducing overall maintenance costs over time.
Durability is another strong point of fibreglass pools. They are renowned for their strength and resistance to wear and tear. Fibreglass pools can withstand the test of time, withstanding fluctuating temperatures and weather conditions without the risk of cracking or leaking that is often associated with concrete pools. This long-lasting durability ensures that homeowners can enjoy their pool for years to come without the need for extensive repairs or maintenance.
Considerations Before Purchasing
However, there are several important considerations to keep in mind before deciding to purchase a fibreglass pool. One factor to consider is that fibreglass pools typically come in pre-determined shapes and sizes, which may limit the options for customisation. Additionally, it's worth noting that fibreglass pools may require a larger initial investment compared to other types of pools. It's important to carefully evaluate these factors and weigh them against your specific needs and preferences when making a decision about the right pool for you.
Cost of Fibreglass Pools
The cost of a fibreglass pool can vary greatly depending on several factors, including size, installation, accessories, and region. Typically, a fibreglass pool installation will cost between $30,000 and $100,000. Additional features such as lighting, heating systems, or water features would also add to the overall cost. To ensure a clear understanding of what's included in the pricing of your fibreglass pool, it's crucial to get a detailed quote from your pool supplier and to budget for any unexpected costs that may arise during installation. Despite the significant upfront cost, it's important to remember that the lower maintenance and longevity of fibreglass pools can make them a financially sound investment in the long-term.
Maintenance of Fibreglass Pools
Basic maintenance of your pool involves regular checking of water balance and chemistry to ensure optimal conditions. It also includes occasional cleaning using suitable cleaners that are gentle on the Gelcoat finish. It is important to avoid using harsh and abrasive cleaners as they can potentially damage the surface. By following these steps, you can keep your pool in excellent condition for years to come.
Basic Maintenance Routine for Fibreglass Pools
Maintaining a fibreglass pool is relatively straightforward due to its nonporous surface. Here is a simple routine to keep your pool in pristine condition:
Testing water quality: Test the water at least once a week for pH levels, alkalinity, and calcium hardness. Ideal pH levels should be between 7.2 and 7.6. Alkalinity levels should range between 80 and 120 parts per million (ppm), while calcium hardness should be kept between 200 and 400 ppm.
Checking chlorine levels: To maintain an optimal level of 1.0 to 3.0 ppm, it is recommended to add chlorine as required. By doing so, you can ensure that the water remains clean, clear, and free from harmful bacteria and algae, creating a safer and more enjoyable swimming environment. Regularly monitoring and adjusting the chlorine levels will help you achieve crystal-clear water that is inviting and refreshing.
Cleaning the pool: Despite the smooth surface of fibreglass pools which reduces algae build-up, it's still important to brush the pool walls and floor at least once a week to prevent any small amounts of algae from gaining a foothold.
Running the filter: Run your pool filter for at least 8 to 12 hours a day to keep the water clear and clean.
Skimming Debris: Regularly skim off any debris from the surface of the water to keep it looking crystal clear.
By adhering to this routine, you can ensure the longevity of your fibreglass pool and enjoy a clean, refreshing swimming experience.
Conclusion
Fibreglass pools are an excellent choice for homeowners seeking a long-lasting, low-maintenance swimming pool option. With their durable construction and resistance to cracks, they offer peace of mind and require minimal upkeep. While they may have a slightly higher initial cost compared to other pool types, the long-term benefits and savings associated with fibreglass pools make them a highly cost-effective choice in the grand scheme of things. It's always advisable to consult with a pool professional to assess your specific needs and lifestyle in order to determine the most suitable pool type for you.
For top-notch fibreglass pools in Sydney, make sure to check out Fibreglass Pools Sydney, a leading pool installer and provider in the area. They have the expertise and experience to help you create your dream pool.
Andres Walsh
My name is Andres Walsh and as far as I can recall, I have had only one passion in my life – a love of fixing things! Growing up, my friends and even my family members called me "wrench." The nickname has somehow stuck even through to my adult life.
Related posts
Benefits of a Moving Company

Moving can be an exciting yet daunting task, and if you've ever relocated to a new home or office, you know that it involves more than just packing your belongings into boxes. It's a process that requires careful planning, organization, and physical effort. This is... The post Benefits of a Moving Company appeared first on […]