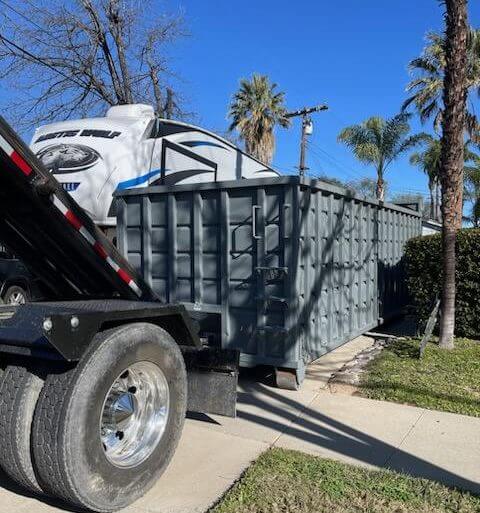 Managing waste and junk removal can often be challenging, especially when removing bulky items or dealing with large volumes of trash. In such situations, the convenience of dumpster rentals can be a lifesaver.
If you're in the Greater Toronto Area, you're lucky because Junk It offers garbage bin rental services that make junk removal a breeze. In this article, we'll explore Junk It's hassle-free junk removal services, including their garbage bin rental options and how they simplify waste disposal for residential and commercial customers.
How Junk It Solves the Junk Removal Puzzle
Junk removal is an everyday necessity for homeowners and businesses alike. Dealing with junk can be overwhelming. Whether you're renovating your home, cleaning the garage, or managing waste at your workplace, Junk It simplifies the process and makes it hassle-free.
Garbage Bin Rental Services
Junk It's garbage bin rental services are designed to keep your place neat while eliminating the stress of junk removal. These services are tailored to both residents and businesses in the Greater Toronto Area, offering straightforward, budget-friendly, and practical solutions.
One of the standout features of Junk It's garbage bin rental service is its simplicity. The process couldn't be easier: you choose a bin size that suits your needs, and Junk It takes care of the rest – no need to worry about multiple trips to the recycling center or figuring out where to dispose of your junk.
Variety of Bin Sizes
Junk It has many bin sizes, whether you have a small cleanup project or a large-scale renovation. This variety ensures that you get the right-sized bin for your specific needs, preventing overpaying for space you don't require or dealing with an undersized bin that can't accommodate your junk.
Flexible Rental Periods
Another feature that sets Junk It apart is its flexible rental periods. Unlike some rental services that rush you to complete your cleanup job within a tight timeframe, Junk It allows you to rent a dumpster for as long as needed.
This flexibility means you can work at your own pace, ensuring ample time to sort through and dispose of your junk properly. There is no need to feel pressured or rushed; Junk It is there to accommodate your schedule.
Transparent, Flat-Rate Pricing
Junk It understands that budgeting is an important consideration for its customers. They offer transparent, flat-rate pricing to make the process even more stress-free.
This means you know exactly what you'll pay upfront, with no surprise charges or hidden fees. This level of transparency builds trust and ensures you get the best value for your money.
Final Thoughts
Junk removal doesn't have to be a stressful, time-consuming, or costly endeavor. Junk It's garbage bin rental services in the Greater Toronto Area offer a simple, convenient, and cost-effective solution to all your junk removal problems.
With various bin sizes, flexible rental periods, transparent pricing, and numerous benefits, Junk It has made dumpster rentals a stress-free experience. So, the next time you have junk to dispose of, consider Junk It and make your junk removal project a breeze.
The Energy-Efficiency Advantages of Vinyl Window Replacement

Windows are more than just portals to the outside world; they play a significant role in determining the comfort and energy efficiency of your home. If you're looking to improve your home's energy efficiency, consider the advantages of vinyl window replacement. In this article, we'll... The post The Energy-Efficiency Advantages of Vinyl Window Replacement appeared […]