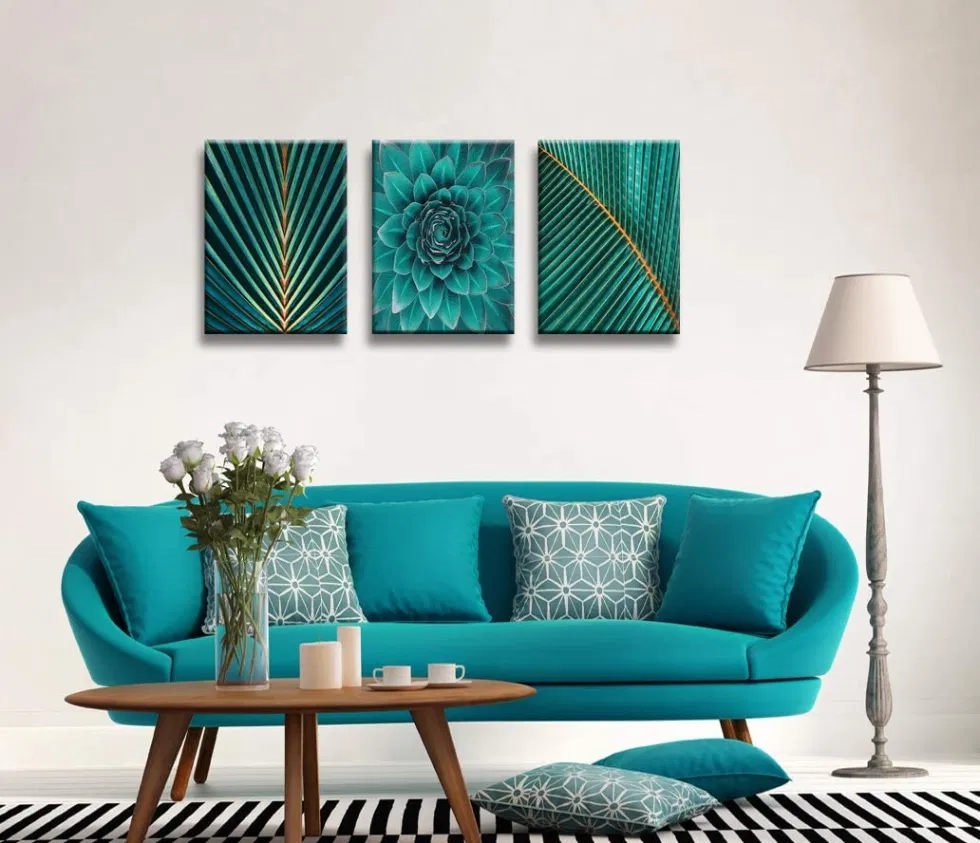 If you want to decorate your living room uniquely but are unsure how to do that, then canvas paints can be your savior instead of a big screen that only motivates you to binge movies online on sites like Solarmovie or Torrentz.
Canvas prints are beautiful, and each piece is truly unique. But the selection of the canvas prints for your living room should be made carefully. After all, this is the area where your guests and family will gather. Choose art that is interesting enough to gain everyone's attention, and elegant to lift your interior decor.
Firstly, it is essential to make the right choice, no matter what print or wall art you like. The color scheme and size of the painting should be appropriate for your interiors. For instance, a sizeable nude-colored painting will not work in a nude-themed small living room. You will need a color scheme that creates a dimension or contrast for appeal. So, once these are sorted, you can move onto selecting the print style.
Minimalism is in vogue
If you love the concept of minimalism and your interiors are decorated in such a way, you can embrace the concept for your canvas prints. Hang a large painting as a centerpiece on top of your sofa set to complete the look. You can go for bright abstractions or stylish modular options if you are a minimalist. You can also choose photographs, simple posters, or even tapestries to maintain the minimal style in your living room.
Classic never goes out of style
Have you ever noticed how castles and big houses are decorated with canvas paints? They use a big picture and frame it in a classic golden frame. The pictures for classic styles are usually of a panoramic landscape. The traditional portraits of royal families also look very elegant. The classical art piece can never go wrong; you will have to use it properly. Choosing the correct type of frame to fit this classic style in your modern homes is imperative.
Loft-y colors and prints
If you have a loft-style living room, then black and white or color canvas prints will be the perfect props. Choose the right space to hang them, and they will lift your interior decoration to a whole new level. Framing them with light bulbs and white garland adds a great touch to the decorative item against the brick wall. If you want to add some color to your interiors, go for bright paintings. Maps and posters also look great in loft-style living rooms.
Scandinavian style
The key concept of the Scandinavian style is that it should have enough breathable space. The airy and bright living rooms have attracted the attention of many homeowners. If you too have a similar living room style, then add simple paintings with delicate colors there. You can also add tapestries with images of different elements of nature like birds, trees, etc. The style is all about being simple and modest without any pretentiousness. If you love landscape paintings, opt for them in light and gentle colors. It is perfect for rooms with light interiors and wooden furniture.
The Energy-Efficiency Advantages of Vinyl Window Replacement

Windows are more than just portals to the outside world; they play a significant role in determining the comfort and energy efficiency of your home. If you're looking to improve your home's energy efficiency, consider the advantages of vinyl window replacement. In this article, we'll... The post The Energy-Efficiency Advantages of Vinyl Window Replacement appeared […]