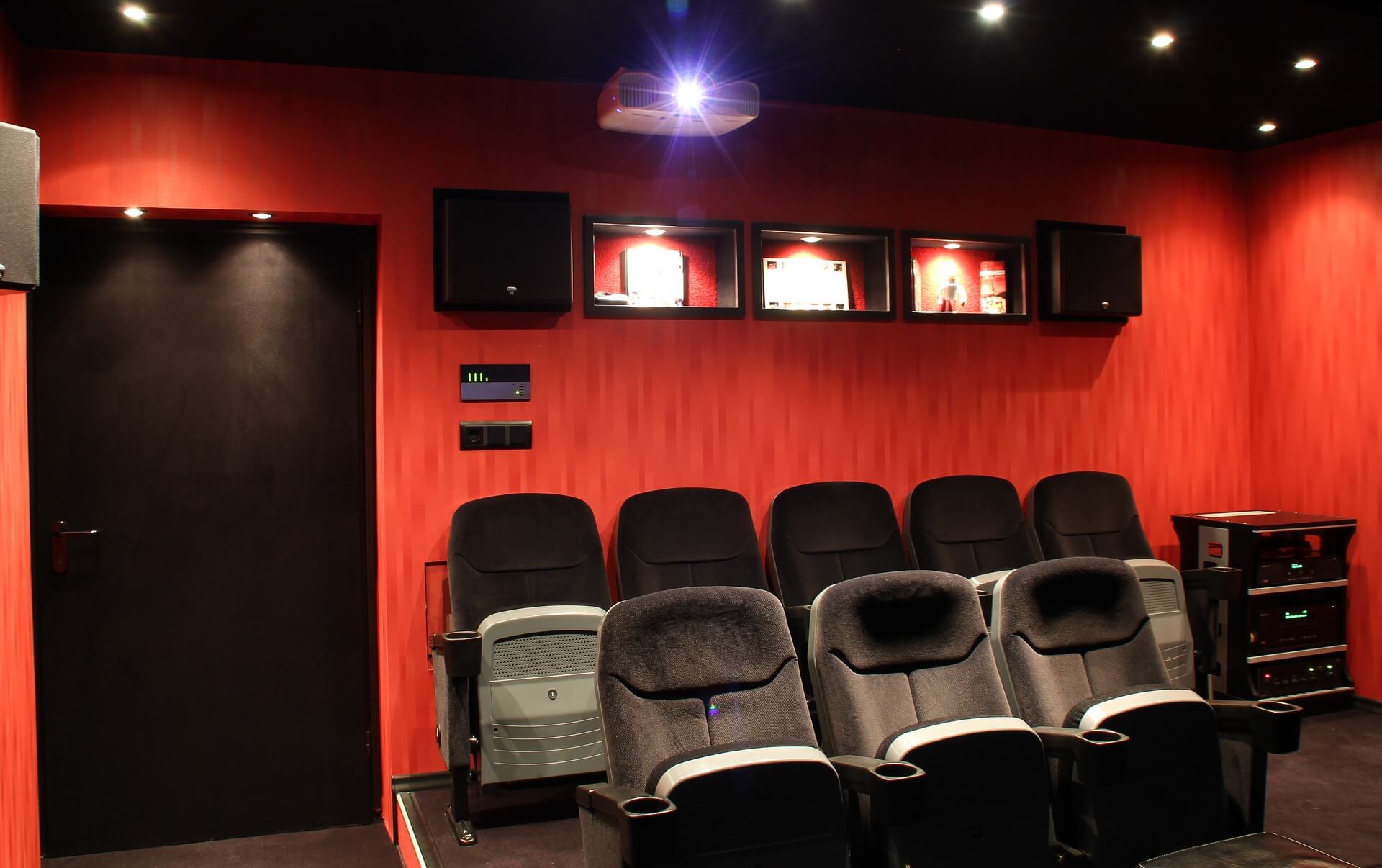 Going to the cinema is still one of the most exciting activities in the modern world, especially with blockbuster movies like Top Gun: Maverick and Avatar 2 hitting screens this year. The sound and visuals at most cinemas are second-to-none, providing an incredible level of immersion that is genuinely hard to beat. Wind back the clock several decades, and cinemas were the only places you could experience such entertainment. Nowadays, however, home cinemas are a lot more common and have become a part of amazingly designed homes.
Once reserved for the super-rich, you no longer need to break the bank to set up your own home cinema. Of course, you'll still need to spend some serious cash, but nowhere near as much as before. With projectors and surround audio sound systems getting increasingly affordable, it could be the perfect time to set up your own. Keep reading for everything you need for a home cinema.
Why Do You Need a Home Cinema?
Unfortunately, with the rise of movie streaming, many cinemas are going bust. Millions of people worldwide won't live near a movie theater anymore, making home cinemas even more important. Sure, you can make do with watching movies on the television, but true movie fans will want something a little more exciting.
With a home cinema, you can watch movies and be completely immersed in the action. Surround sound provides a sonic experience, while an HD projector screen offers a visually jaw-dropping way to watch your favorite movies. And the best thing about a home cinema? You get to choose the runtimes, movie selection, and snacks!
The Central Components of a Fantastic Home Cinema
Basic home movie setups aren't particularly complex to set up. Ideally, you'll have a dedicated room. The darker, the better. Otherwise, projectors won't perform as well. Soundproofing can take your home cinema to the next level, but it's not critical. You can find a rundown of the essential components below:
Screen: Home movie setups will typically revolve around a projector rather than a television. Projectors offer far larger screens, and the top-rated don't skimp on visual quality. Make sure you have a large enough wall to project movies onto, or you'll need to buy a dedicated projector screen. Expert Reviews has a fantastic selection of the best home cinema projectors.
Sound: People often think that cinema screens are the most important bit of the experience, but without quality and immersive sound, it would be nowhere near as good. Consider investing in a high-rated surround sound setup, and pay particular attention to bass response.
Seating: Do you want to sit and watch movies for hours on end without comfy seating? This is an often overlooked aspect of making your own home cinema. Ensure your seating options are as comfortable as possible. You'll want to prioritize cushioning and ergonomic support over aesthetics.
Affordable Home Cinema Alternatives
Don't worry if you cannot afford a home cinema, as there are plenty of other options. Just buying a quality TV can transform watching movies at home.
Alternatively, many people prefer playing film-inspired video games. This doesn't require as much of a focus on home cinema but can be just as immersive. Elsewhere, film-themed online slots are getting increasingly popular too. Games like TED Megaways or Anchorman: The Legend of Ron Burgundy is amusing and offer jackpot prizes. Take advantage of online casino bonuses and only play the top games for the optimum experience. Platforms like Vegas Slots Online are great places to find the leading games and promotions. Players can also learn useful online slot tips and information regarding software developers. If film-themed slots aren't your cup of tea, why not go back to basics? Reading a superb book can be the most immersive option of the lot.
Home Cinemas Don't Need to be Expensive
Home cinemas can get expensive if you go for top-of-the-range projectors, audio, and seating. However, there are several more affordable options these days. Secondhand auction sites like eBay can be fantastic places to look for cheaper equipment.
Nevertheless, you'll need a substantial budget to make your own home cinema. There's a reason they're not in everybody's homes, after all. Regardless, if you're clever, you can set your own up for cheaper than you might think.
Other Home Cinema Things to Consider
At Heck Home, we've detailed a few more tips to improve your home theater experience. Give them a read to optimize your home movie setup!
Are Marble Kitchen Countertops a Good Idea?

When it comes to kitchen countertops, nothing exudes elegance quite like marble. Its natural beauty and timeless appeal have made it a popular choice among homeowners. But is it a good idea to have marble countertops in your kitchen? Let's explore the advantages and disadvantages.... The post Are Marble Kitchen Countertops a Good Idea? appeared […]