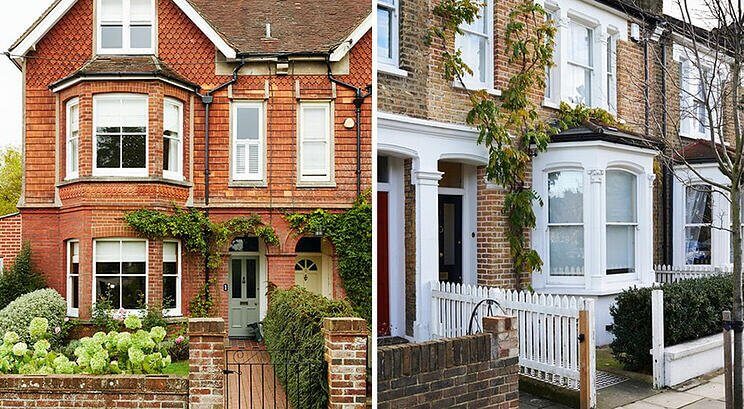 So you are about to get new windows for your house in Victoria, right? That's awesome. Getting brand new windows is an excellent home renovation like adding a honeywell thermostat that will not only boost your property value but also bring additional comfort and peace of mind.
But how do you choose the best units? What price is reasonable for different window styles? How do you know the installation is correct? There are many vital questions to keep in mind, so it might be challenging for homeowners to know every single aspect of proper window replacement. That is why we have reached out to Ecoline, Victoria windows and doors installation experts, to cover all the essentials you have to keep in mind before signing your window replacement contract. Interested? Keep reading!
Window replacement 101: Where to Start?
Okay, you have decided to replace your windows, boosting property value and enhancing the exterior with the repair your home window with an expert instead so what is your first step? Well, the best thing you can do first is to decide on a proper window style that will match your exterior. And to be honest, while there are many window styles to choose from, we recommend you to stick to the most traditional and elegant windows that fit almost any house design:
Casement windows
The most common window style to install for your house in Victoria. These units are hinged on the sides and operate similar to the standard doors, featuring elite handles for easy opening and closing. Moreover, casement windows are the best when it comes to energy efficiency.
Sliding windows
Want a more modern touch? Then sliding windows will suit you best. These units are horizontally oriented and slide along the track featuring a huge glass area for a perfect unobstructed view outside. The optimal ventilation, easy operating and elegant look make this window style a best seller for many Victoria homeowners.
Hung Windows
These units are pretty similar to sliders but are vertically oriented. Homeowners love hung windows for a traditional touch they bring and usually install them in bathrooms and bedrooms to ensure optimal ventilation and sliding aesthetics.
Picture Windows
If you do not need ventilation but want to ensure maximum energy efficiency, picture windows are your best bet. These are non-operable units with a huge glass area usually installed in living rooms for amazing unobstructed views. If you are still not sure whether you want to leave your space with no ventilation, you can combine picture windows with casements, for example, transforming them into bay windows, an ultimate solution for many houses in Victoria. Picture window in the centre with 2 casement units by the sides make a perfect combo for maximum energy efficiency and optimal ventilation.
Popular Window Styles: Prices Breakdown
With those window styles discussed above, you might be curious about the current price range to be quoted for your window project. Well, do not expect this home improvement to be cheap. In the window industry, you literally get what you pay for. So you won't get quality units for free, that's for sure. But treat it as a long-term investment since good windows will serve you at least for the next 25 years.
Location
Casement

Window

Picture Window
Sliding Window
Single-Hung Window

Basement

$535 – $1,022
$315 – $1518
$394 – $1057
n\a
Bathroom
$446 – $1,032
$388 – $1242
$394 – $1033
$95 – $1500
Bedroom
$444 – $1193
$226 – $2324
$437 – $1521
$587 – $2115
Bonus room
$676 – $1134
$420 – $2305
$820 – $1248
$634 – $1374
Dining room
$550 – $1348
$316 – $2072
$669 – $1957
$529 – $1466
Family room
$605 – $1999
$354 – $2661
$490 – $1131
$569 – $1155
Foyer
$858 – $1999
$338 – $1552
$465 – $778
$500 – $854
Front
$583 – $1014
$359 – $2933
$785 – $968
$510 – $925
Garage
n\a
$334 – $1536
$391 – $1085
$588 – $732
Kitchen
$329 – $1356
$202 – $2179
$394 – $1595
$445 – $1595
Living room
$484 – $1614
$226 – $2898
$433 – $2327
$429 – $1614
Master bedroom
$545 – $1304
$335 – $2370
$452 – $1810
n\a
Nook
$549 – $1149
$337 – $2440
$658 – $1142
$473 – $1186
Source: https://www.ecolinewindows.ca/location/victoria/
What Else to Remember When Shopping for New Windows in Victoria?
While knowing which window style to choose is important, there are other things to pay attention to before making your final choice and signing a window replacement contract with your local contractor.
Glazing and hardware
Do not overlook this point if you want to save on energy bills later. Experts recommend investing in triple glazing since winters in Victoria are quite harsh, and triple glazing might get you a higher ROI when it comes to energy bills. The same goes for the hardware; consult with your window company for handles, window screens, frames and other essential window components to ensure you get the best deal.
Energy Star units
Only Energy Star windows can be treated as energy-efficient in Canada, so make sure you buy the proper units tested and labeled by Energy Star experts.
Reliable window company & correct installation
In fact, the installation is as essential as quality windows since even the best units will not serve you long and efficiently if installed poorly. That is why it is highly recommended to deal with trusted experts who will install your new windows correctly. Go and do your homework before signing the window replacement contract – read reviews online, ask your family and friends about companies they can recommend and check sites like HomeStars, Yelp, BBB and others to be sure you deal with reliable guys.
The Bottom Line
Knowing where to start when you want to implement your next window replacement project in Victoria is vital. So make sure you choose the correct window style, decide on suitable glazing and hardware, deal with a reliable company and ensure proper installation. Good luck!
The Energy-Efficiency Advantages of Vinyl Window Replacement

Windows are more than just portals to the outside world; they play a significant role in determining the comfort and energy efficiency of your home. If you're looking to improve your home's energy efficiency, consider the advantages of vinyl window replacement. In this article, we'll... The post The Energy-Efficiency Advantages of Vinyl Window Replacement appeared […]