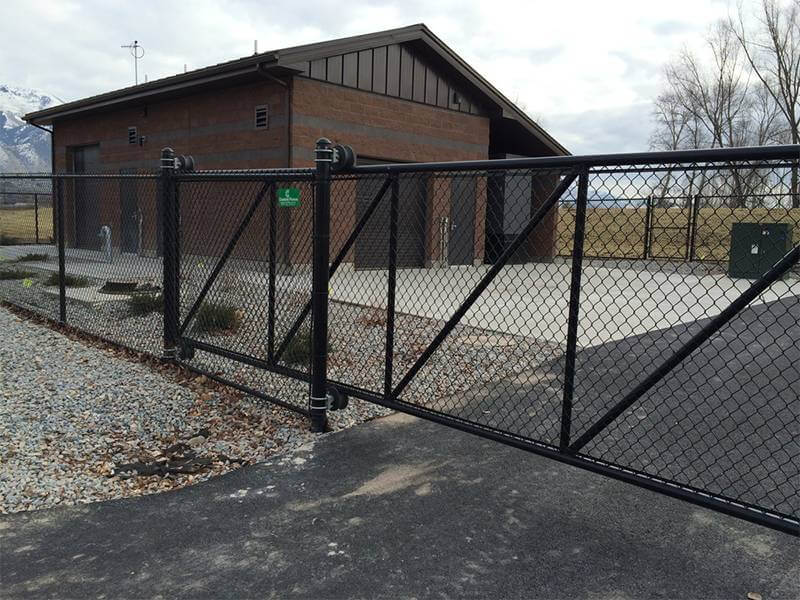 QUICK REVIEW OF A BLACK CHAIN LINK FENCE
Andres Walsh, 2 weeks ago
0
4 min

read
15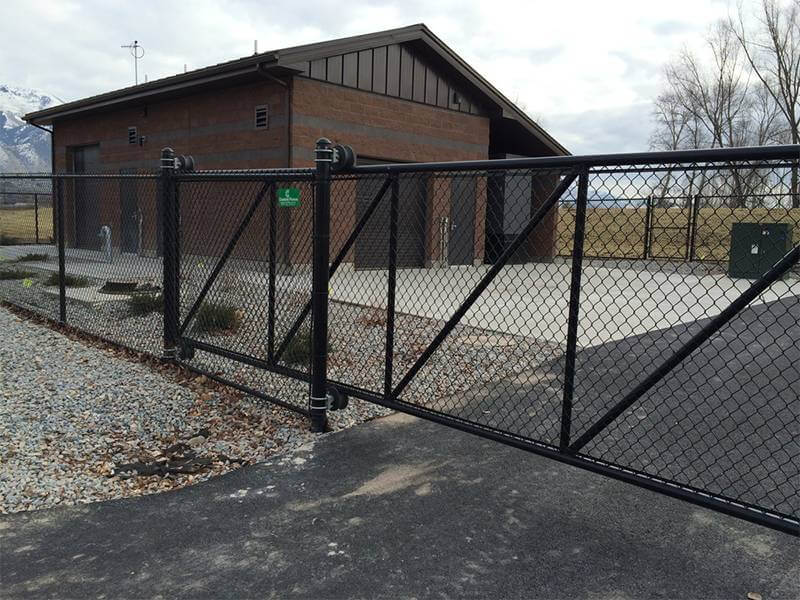 Undoubtedly among the most popular types of fencing across various parts of the United States, chain link fences are excellent options for homeowners who need a protective boundary around their property. Among such fences, a black chain link fence is perhaps the most sought-after variety by a majority of residential owners for various reasons.
For one, it is much softer than a regular galvanized steel fence but is just as robust, and it can also withstand wear and tear with considerable ease, typically lasting for over a decade. Moreover, it can effectively keep little kids and pets from straying away from the house.
Below are details of some particularly critical aspects of these fences, enabling you to understand what makes them so popular.
About vinyl-coated fences
Vinyl-coated fences contribute vastly to the global fencing market, worth billions of US dollars. These are nothing but traditional galvanized chain wire fences that have been entirely coated with vinyl to boost their strength and durability. The sturdy plastic coating makes it resistant to rust, pests, and weather damage.
Sometimes, a vinyl coating is done on metal fences as well. People opt for this black vinyl-coated fencing around their homes, farms, and other property because it is economical, robust, and increases the aesthetic appeal of the place. Several folks who run preschools and other businesses out of their homes also prefer this type of fence for added security.
What does it cost?
Generally, the installation cost of vinyl-coated fencing is higher in urban cities and other heavily populated areas. Also, the quality of the fence, current market value, and service charges are some of the factors that affect the final price. But while the exact cost varies from state to state, the national average price of installing a black chain link fence is approximately $2,900.
However, reliable installation experts can get the job efficiently done for far less than that amount, including the labor and materials costs. The idea is to find a trustworthy professional who will not quote you above the average price and provide excellent service in exchange for the amount.
Why they are popular
A black vinyl-coated fence has several features that make it top-rated and highly sought-after across the country. Some of the best ones are as follows.
Several folks point out that a wood fence costs about the same as a vinyl-coated chain link fence. But if you consider fencing options with long-term investment in mind, a chain-link fence is the better choice, as it does not entail costly repairs, maintenance, stain removal, or broken boards like wooden fences.
It is an economical option that helps people save money on future repairs. Also, some real estate agents claim it can add value to a home, depending on the neighborhood.
Fences made of galvanized steel wire and coated with high-quality black vinyl have an incredibly long lifespan. They offer you excellent value for money since they are resistant to rust and extreme weather and cannot be cut easily with bolt cutters. For this reason, many dealers offer a guarantee of ten to fifteen years on their chain link fences.
One of the best aspects of a black chain link fence is its versatility. Depending on the area you wish to have covered, the installation experts can incorporate tall or short fences. Also, the length can be adjusted as per requirements.
For instance, if you want a wire only to protect your children's play area, you can ask them for a shorter height instead of the typical ones set around a house.
Chain link fencing offers excellent protection to adventurous toddlers always on the move, as it prevents them from wandering off the property. Another great perk of using this variant is that it can effectively prevent small pets, such as rabbits or hamsters, from going through it, which they can easily do in a picket fence.
Fence maintenance
While a vinyl-coated black chain link fence is rust-resistant indeed, rust can still form if the wire is past its shelf life or set in an area susceptible to moisture. Therefore, check for signs of corrosion regularly, especially if the fence is an old one. The moment you notice even the slightest spot of rust, ensure to wipe it clean with a piece of steel wool.
Besides checking for rust regularly, keeping your fence clean of dirt, dust, and other debris is essential. But you need not use bleach or harsh dish soap to do this. All you require is plain water or natural cleaners such as vinegar or borax, which you can dilute with water and spray on the fence using a garden hose.
Andres Walsh
My name is Andres Walsh and as far as I can recall, I have had only one passion in my life – a love of fixing things! Growing up, my friends and even my family members called me "wrench." The nickname has somehow stuck even through to my adult life.
Related posts
Tutors: How to Choose Good and Discard Bad

Finding a tutor is a responsible task that not everyone can cope with. How often do people continue to work with the teacher because he is a nice person, and not because he knows the subject perfectly! And if the time has come to change... The post Tutors: How to Choose Good and Discard Bad […]