Patio Heating Tips for a Cozy Outdoor Experience
Andres Walsh, 5 days ago
0
3 min

read
5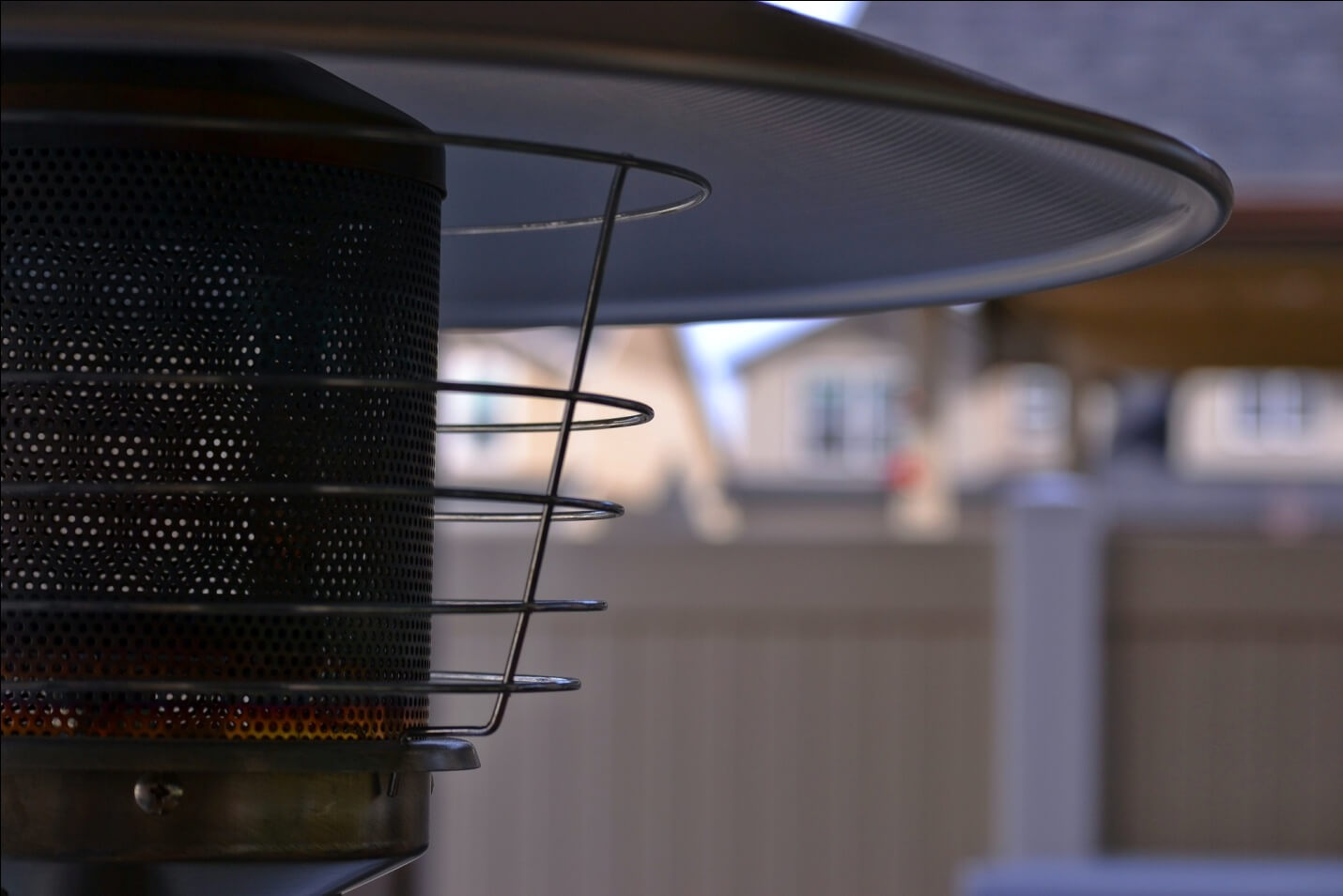 Americans are looking for ways to enjoy their outdoor spaces more, with 76% planning an outdoor kitchen, 54% planning a patio or deck, and 31% wanting a screened-in porch. Outdoor home improvement projects give you more livable space that allows you to enjoy more of your property.
While these outdoor living spaces are wonderful in the warmer months, they are harder to enjoy when the temperatures start to drop. To continue using this living space, you need to add patio warming elements and features.
Check out these patio heating ideas so that you can enjoy a winter outdoor living lifestyle.
Cozy Furniture 
Having a furniture set with plush cushions helps to create the feeling of a warm patio. There are patio furniture sets that work well for both summer and winter. The seating is upholstered with fabric and has plush cushions that you can sink back into.
There is also specific winter patio furniture. The fabrics are thicker and more insulating. Change out the summer cushions and throw pillows and replace them with winter ones.
Hang Curtains 
Sometimes the chill in the air comes from a subtle breeze. Hang curtains around your outdoor living space to block these breezes. The curtains also create a subtle patio warming effect by insulating the area and retaining the heat in the space.
Add Heat 
Make the space even warmer by adding heating elements that produce additional warmth. This could be a fire pit, candles, or a space heater. When you choose a fire pit or candles, you also have the added benefit of creating a soft lighting effect.
Keep the style of your outdoor living space in mind when choosing a heating element. Fire pits can be rustic, contemporary, or ultra-modern. Space heaters can be small tabletop designs, hanging, or large stands.
Warm Lighting 
The color of the light will change the entire feeling of the outdoor living space. Standard lighting at 5,000 Kelvins is a bright white daylight light. This is great for creating plenty of ambient light but isn't good for adding warmth.
Going higher to 6,000K or more will create a cooling effect because the light has a blue tint. Instead, aim for a warmer temperature light, such as 4,000K or lower. This light has a yellow tint to it that will create a warmer feeling.
Add a Rug 
Help dampen the chill by laying a rug on the floor of your patio or deck. Choose one that's thicker and has a plush feel. This will dampen the sound echo, making the space feel warmer and cozier.
Add Patio Heating to Your Outdoor Living Space
Keep these cozy patio ideas in mind when it's time to decorate your new living space. Adding patio heating makes your outdoor living space usable throughout the year. That way, you can continue to enjoy the outdoors even when the temperatures begin to drop.
Check out our other home improvement articles for more inspiring ways to make the most of your property.
Andres Walsh
My name is Andres Walsh and as far as I can recall, I have had only one passion in my life – a love of fixing things! Growing up, my friends and even my family members called me "wrench." The nickname has somehow stuck even through to my adult life.
Related posts
5 Tips for Creating the Perfect Home Office While Living in a Studio

More and more people start working from home, and it looks like this new trend is going to stay. If you're only just beginning, you might struggle with productivity in the new work environment since your home workspace may not be adapted to your needs.... The post 5 Tips for Creating the Perfect Home Office […]