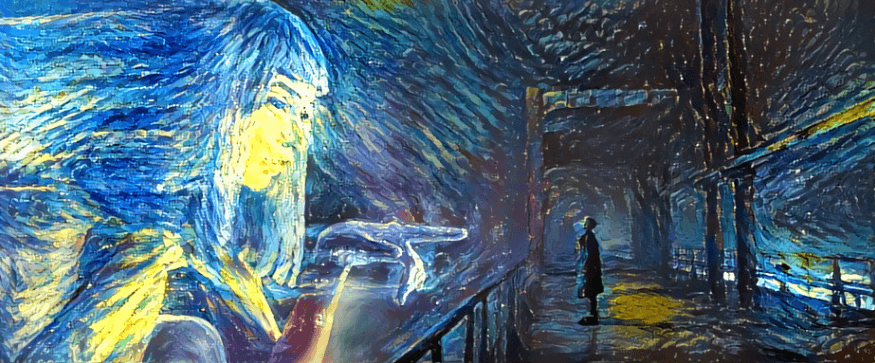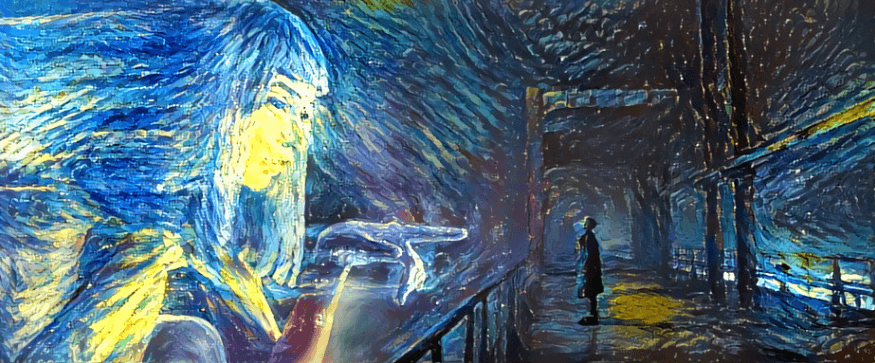 Animation has evolved over the years and during its development it has adopted various styles, mediums, and intent. People love animation and it's not just because it's entertaining. Animation is also a great way to illustrate complex processes and ideas in a way that doesn't require someone to read through an entire book. Although animation is gaining popularity in the field of graphic design, making crisper animation or art is not too simple. But the AI upscaling tool of VanceAI makes it super easy to create crisp animation or art images. VanceAI Image Upscaler is the best site to upscale image or animation to a crisper and smoother one. In this article, we will take an in-depth look at how VanceAI Image Upscaler works on AI art images to AI upscale them perfectly.
What is AI-generated Art?
Many AI tools can create images based on written descriptions or other visual media. These tools combine AI with deep learning, which is an artificial neural network that uses algorithms to learn from large sets of data and mimic processes of the human brain. One of the most important art generators is Stable Diffusion is based on deep learning, which is a type of machine learning that allows computers to learn how to do tasks with data without being explicitly programmed. Stable Diffusion is a type of neural network that is used in image generation. It was released on August 22nd, 2022 to generate AI art, AI NFTs, Night Cafe, and other iconic characters from words, sentences, or phrases. Like other art animation or art generators such as DALL-E and Midjourney, Stable Diffusion is also a web-based application that allows you to create realistic art images from any text input.
AI-generated Art
Art is one of the quintessential human creations. It spans many centuries and varies in style, medium, and intent. In recent years, artificial intelligence (AI) has been applied to create some of the most stunning pieces of art ever seen. The AI-generated art is based on deep learning and it is generated from words, sentences, and phrases using convolutional neural networks via any web-based AI art generator such as Night Cafe, DALL-E, Midjourney, and Stable Diffusion.
Use AI-generated Art
The short answer is that anyone who wants it can get it, but only if they're willing to spend a few moments. Animation or art makes us able to narrate stories and uniquely express emotions and ideas that both kids and adults can understand easily.
Animation and AI-generated art are loved in every single area of every field almost, but comic writers, graphic designers, and other similar professionals use animations and art images frequently.
AI art images are hugely popular throughout the world because they offer the learning processes in an engaging and fun way that can engross pupils or specialists of any age. Here are some samples of AI-generated art.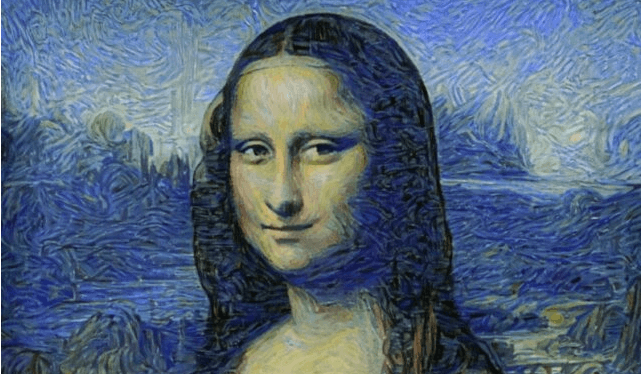 Here is another sample of AI-generated art that is based on the prompt "Post the water lake in mountains".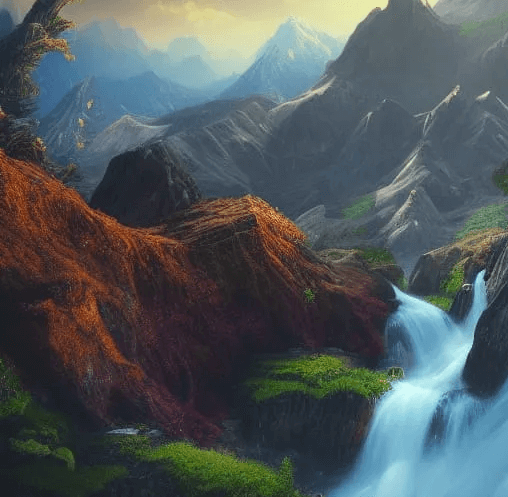 The trend of Using AI to Produce Images
Until recently, generating images from descriptions was impossible or nearly impossible. The technology of artificial intelligence has advanced so much that now it can generate realistic images using nothing more than your text input as its source material.
This means that you no longer need to hire an artist or photographer to get the job done—you can just provide instructions based on what you want the final product to look like, and AI-generated images will do the rest of the work for you.
The images are generated by deep learning and neural networks, which are complex computer programs that process data through cloud computations. The more data the network has access to, the more accurate the results will be.
How to Upscale AI Art Images?
VanceAI Image Upscaler is an online product of VanceAI where you can improve the quality of your images with perfect resolution and high quality in just a few seconds. VanceAI Image Upscaler allows you to AI upscale images up to 800px with no pixelation, and no quality loss.
You can make your AI art images crisp and more prominent by enhancing their resolution with accurate details and pop colors in one click. VanceAI Image Upscaler is designed to enhance the quality of the images to the next level more efficiently and conveniently. You can make your art images smoother and sharpen with clear texture by lossless AI image upscaling online at affordable rates.
Due to its AI algorithms, it is sharp and smart to deeply read an image pixel by pixel and allows you to process images more efficiently, and freely. Feel free to use our Image Upscaler to AI upscale images or your artwork or any low-resolution poster. Here is an example, look at this AI art image. The AI upscale image in the below sample art is clear and smooth without a blurry or noisy atmosphere.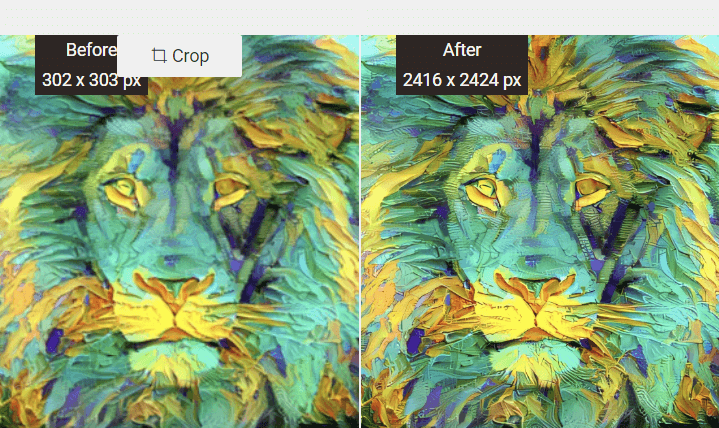 Guide to Use VanceAI Image Upscaler
The use of AI Image Upscaler to upscale AI art images is simple because of its powerful algorithms. There are two simple ways to use VanceAI Image Upscaler for upscaling image online.
Method 1: Go to Image Upscaler's Product Page
Step 1: Go to Upscaler's Product Page and upload your AI art image in any supported format by clicking the "Upload Image" button.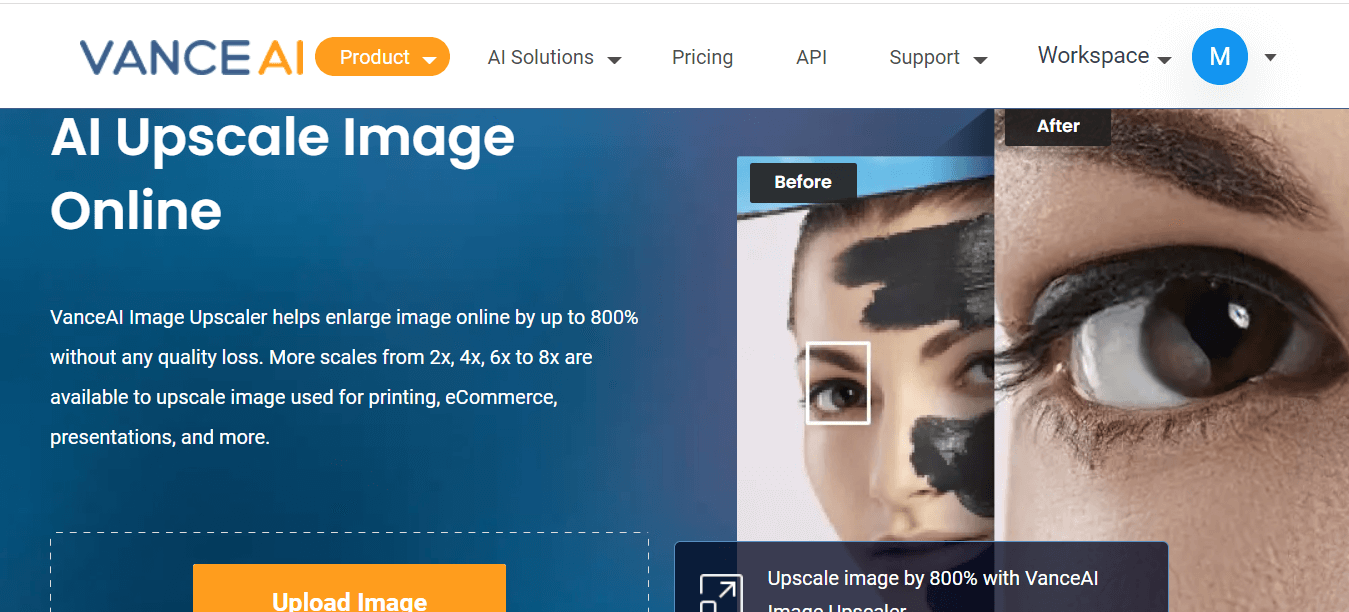 Step 2: Click the "Start to Process" button after art mode and an appropriate scale and rest the processing on our Image Upscaler to make your AI art crisp. Wait for at least 3 seconds, until your AI upscale image is ready to download.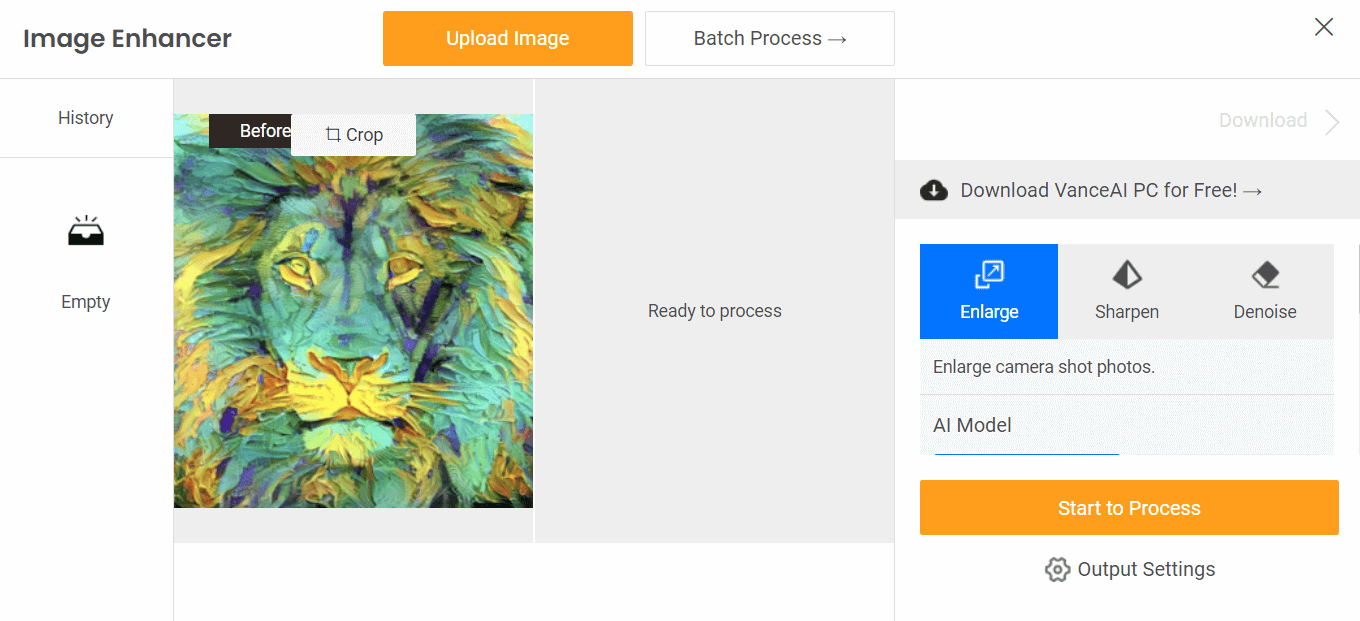 Step 3: Download your crisper art image by clicking the "Download Image" button and use it where you want. That is a 3 click method to process images to get a precisely AI upscale image.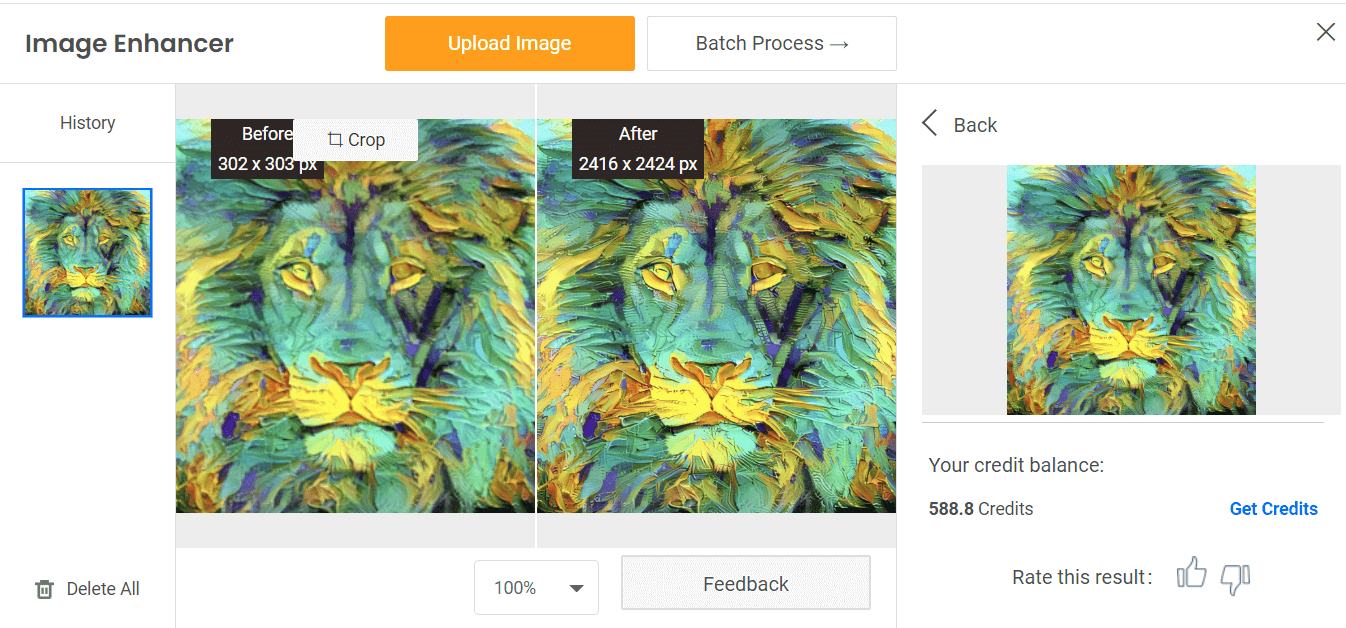 Method 2: Visit VanceAI Upscaler Workspace for AI Upscaling Image Online
You can use the VanceAI Upscaler Workspace to make AI upscale art images. Import or drag & drop your AI-generated art image or any animation which you have to AI upscale and click the "Start to Process" button. Once the upscaling is done, click the download icon and down your art to save it.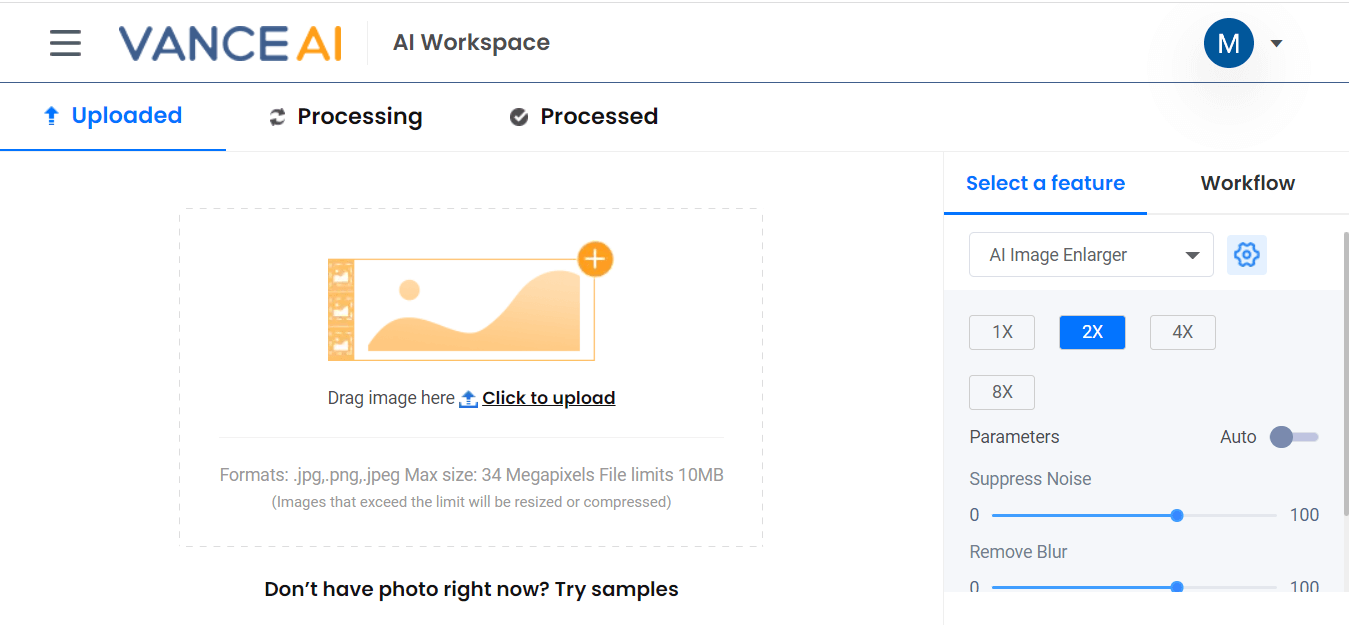 About VanceAI
VanceAI is an online place where you can find all essential enhancement, detail, and correction functions for editing and creating new visual effects as well. Here you can find all basic enhancement tools in addition to advanced AI features to compress images, crop and resize images, separate the foreground from the background, restore old photos, convert a picture into a drawing, and much more.
VanceAI is a convenient site for everyone who needs excellent services in a pretty short amount of time. Everyone can AI upscale images, retouch portraits, upscale anime pictures, and add text and filters just in 3 seconds to create perfectly great photos.
Moreover, VanceAI is also serving from VanceAI Image Denoiser and VanceAI Image Sharpener to enhance the quality of the images to the next level at affordable prices. You can make your images smoother and sharpen by denoising and fixing motion blur more efficiently, and freely.
Conclusion
Some of you may be skeptical about whether AI Image Upscaler can perfectly upscale images, but we guarantee you that you can have your dream images with excellent and sharp results because our AI upscale image tool does an excellent job. The AI algorithms can transform low-resolution photos into high-definition HD pictures using advanced techniques. Also, don't forget to use VanceAI Image Denoiser to enhance the quality of your art to the next level by removing noisy atmosphere from your art images.
Other Choices
VanceAI Photo Editor
VanceAI Photo Editor is a toolkit to enhance image quality efficiently by adding filters, lossless upscaling, and adjusting the brightness, saturation, and contrast with high-end retouching in a pretty short amount of time. It is your go-to handy tool especially when you need to unleash creativity with perfectly great photos. VanceAI Photo Editor requires no complex skills. You can use this AI photo editor to create more possibilities to get your work easier for creative designs.
BGremover
BGremover is a background removal tool that is designed to be user-friendly to remove background from images online. Because of its smart algorithms and AI nature, it can deeply detect an image and gives you a clear and smooth cut-out within no time. Plus, you can change the image background to get a better collection of your images. Using the BGremover you can make your images clearer by removing the background efficiently.
Andres Walsh
My name is Andres Walsh and as far as I can recall, I have had only one passion in my life – a love of fixing things! Growing up, my friends and even my family members called me "wrench." The nickname has somehow stuck even through to my adult life.
Related posts
Personalize Your Home With Unique Paintings

  Whether you want to add a touch of personality to your home or are simply looking for unique paintings that reflect your taste, You can choose from a variety of materials, colors, and styles to create the perfect look for your home. Whether you're... The post Personalize Your Home With Unique Paintings appeared first […]