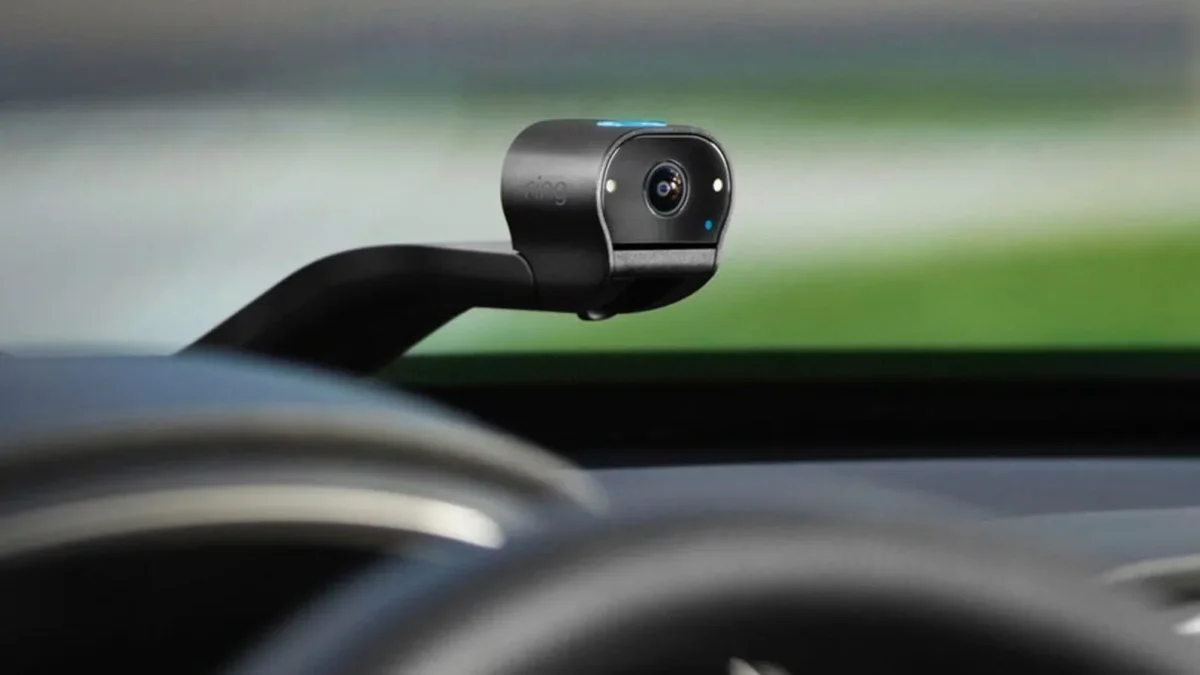 In the world, where vehicles are an integral part of our everyday life, providing safety and secure ride is now a high priority. The road offers multiple dangers for vehicle drivers starting from minor accidents to serious mishaps, robbery and violence. Hopefully, the advancements in technology provides an ultimate solution i.e Dashcam, demonstrating itself as a leader in the area of vehicle safety.
Dashcam also known as dashboard camera is a tiny and invisible tool that can be placed in a vehicle dashboard or windscreen. It functions as a quiet eyewitness, recording every detail of whatever occurs on the road. Dashcams emerged from being a non compulsory tool to an essential for contemporary automobiles. With road collisions, insurance fraud, robbery rise, dashcams give an additional layer of protection with video proof. These tools were initially liked by enthusiasts and vehicle drivers, but now it has an essential tool for everyone from casual to commercial drivers.
Let's go through how these dash cams can be productively used to improve automobile safety and security.
The Imperative Role of Dashcams in Modern Vehicle Security
Dashcams have ultimately grown as roadway protectors in the world of latest vehicle security. This small gadget is secretly placed on the dashboards of the vehicle, serving as an attentive witness capturer of every detail that happens in the trip. Dashcam have proven to be an essential device from preventing accidents, handling insurance disagreements along with avoiding attackers and vandalism ahead.
Their invisible appearance provide drivers a mental peace, understanding that every detail of the is being recorded silently, giving a sense of protection that extends to commercial as well. Dashcams efficiency for offering a more secured driving experience is increasing as their user base is ultimately growing making these devices a necessity for everyone who prefers mental peace during their road trips.
Dashcams with parking mode offer uninterrupted monitoring for your parked vehicle, capturing any potential incidents or activities. This feature enhances security by alerting you to any movement around your car, deterring theft and vandalism. With parking mode, you can confidently leave your vehicle, knowing that your dashcam is standing guard and ready to provide valuable footage when needed.
Making the Right Choice: Selecting the Best Dashcam
When choosing a dashcam, one should examine significant features such as quality of video, steadiness and latest features. Always seek for HD recordings, night vision feature, wifi connection, and GPS to guarantee an inclusive encounter. For further parked vehicle security, ensure that the dashcams have movement detector features.
When it comes to vehicle safety and protection and driver safety on the roadways, try to invest your money on high quality dashcams. With a dashcam on your side, stay secure and stay attentive.
Dashcam Feature Comparison
| Feature | Garmin Dash Cam | Nextbase 522GW | Thinkware F200 Pro |
| --- | --- | --- | --- |
| Video Resolution | 1440p | 1440p | 1080p |
| Viewing Angle | 180 degrees | 140 degrees | 140 degrees |
| GPS | Yes | Yes | Yes |
| WiFi | Yes | Yes | Yes |
| Parking Mode | No | Yes | Yes |
| Night Vision | Yes | Yes | No |
Benefits of Installing Dashcams
Know the additional benefits of fixing dashcams on vehicle dashboards. Beyond their safety features, these tiny tools offer a wide range of additional features that promote road safety and mental peace.
Accountability for off-hour vehicle use:
Dashcams comprehensively record your vehicle's usage beyond regular working hours. This can be particularly useful for businesses or fleet management to ensure that vehicles are used appropriately and not for unauthorized purposes. The GPS capabilities of some dashcams allow for accurate tracking of routes taken.
Avoidance of parking lot incident:
Dashcams triggered to start recording if anything suspicious when the automobile is parked in a lot. This option aids in the recording of car crash incidents, theft or any other incidents that could happen when the vehicle is unchecked, giving vital evidence for legal and insurance reasons.
Driver training aid:
Driving schools can benefit from dashcams by reviewing students' driving performance. Instructors can provide more effective feedback and guidance, as the recorded footage offers insights into the students' actions, decisions, and adherence to road rules. This contributes to safer driving habits and better-prepared drivers.
Promotion of safe driving habits:
When drivers understand that their movements are being monitored, they become more aware of what they do on the road. Dashcams support beneficial driving by avoiding hazardous actions and driving too fast that may contribute to less crashes and raised road safety overall.
Viral video capture:
Dashcams can be a creative tool for capturing extraordinary moments on the road. Whether it's a stunning sunset, an unusual meteor shower, or amusing roadside encounters, dashcams enable users to document these unique occurrences. These captivating videos can be shared on social media platforms, contributing to a broader community of road enthusiasts.
Capturing First-Hand Evidence with Dashcams
Dashcams have entirely changed the way of capturing the first hand proof on the roadsides. These small tools located in vehicle dashboards function as a believable proof capturing everything in the surroundings. In case of any incidents, dashcams with parking mode can give you an important proof of what occurred exactly, aiding vehicle drivers and officials in precisely finding the culprit. These proofs can be used to accelerate the insurance claims, and assuring fair reimbursement for the drivers while saving their time.
Dashcams have been declared to be a necessary tool for capturing the unexpected circumstances, traffic risks and even vandalism. Their ingoing recording ability and broad angle lens assures that no important evidence is left out, offering drivers with an exact recording of incidents. As an outcome, dashcams serve as a vital device now to foster more protective driving experience, holding whoever breaks traffic laws and giving additional layers of protection on the trip.
Enhancing Parking Security with Dashcams
Dashcams protect your parked automobiles with 24/7 observation and give quick alerts when moved. This protection feature triggers the device to start recording if any movement, vibration or crash is found in the surroundings.
The film will record the offender if anyone tries to take or destroy your solo vehicle. It functions as an undeniable proof while insurance claims or police charges. Many latest dashcams even have live streaming features connected to your smartphone. This enables you to watch your parked vehicle security remotely.
Dashcam Effectiveness Data
| Metric | Impact | Study |
| --- | --- | --- |
| Reduction in accidents | 15% drop | UK Metropolitan Police |
| Faster claims processing | 57% faster | Insurance Information Institute |
| Fraudulent claims thwarted | 75% success rate | Coalition Against Insurance Fraud |
AI-Powered Dashcams: The Future of Vehicular Safety
Inviting you all the coming years of automobile safety with AI-powered dashcam. These superhead tools take safety to the next level by implementing the artificial intelligence features. Dashcams can evaluate the conditions of the roadway, spot possible dangers, and warn drivers immediately, decreasing the possibility of unexpected accidents. Furthermore, these tiny devices provide higher driver support, giving timely alerts for leaving the road, weary drivers and so on.
The influence of AI goes beyond road safety. AI powered dashcams can function as a dependable proof during insurance claims, providing undeniable proofs for unforeseen accidents. With their computerized accident capturing and cloud storage features, you can sleep well with the hope of no data being lost. Enjoy the future of vehicle safety through AI powered dash cams and encounter a smarter, safer and more integrated driving experience.
Takeaway
Dashcams have grown as a necessary device for increasing vehicle security. They provide worthwhile proof and mental peace during the trip with their night vision, HD quality video, GPS tracking and WiFi connectivity. Movement detecting features enhance parked vehicle security, while investing on high end brands for enhanced protection and longevity. Investing in high quality dashcams is a perfect solution as it safeguards your vehicle as well as your family. Let the strength of your dashcams take you towards a more safe ride on the road.
Andres Walsh
My name is Andres Walsh and as far as I can recall, I have had only one passion in my life – a love of fixing things! Growing up, my friends and even my family members called me "wrench." The nickname has somehow stuck even through to my adult life.
Related posts
Benefits of a Moving Company

Moving can be an exciting yet daunting task, and if you've ever relocated to a new home or office, you know that it involves more than just packing your belongings into boxes. It's a process that requires careful planning, organization, and physical effort. This is... The post Benefits of a Moving Company appeared first on […]