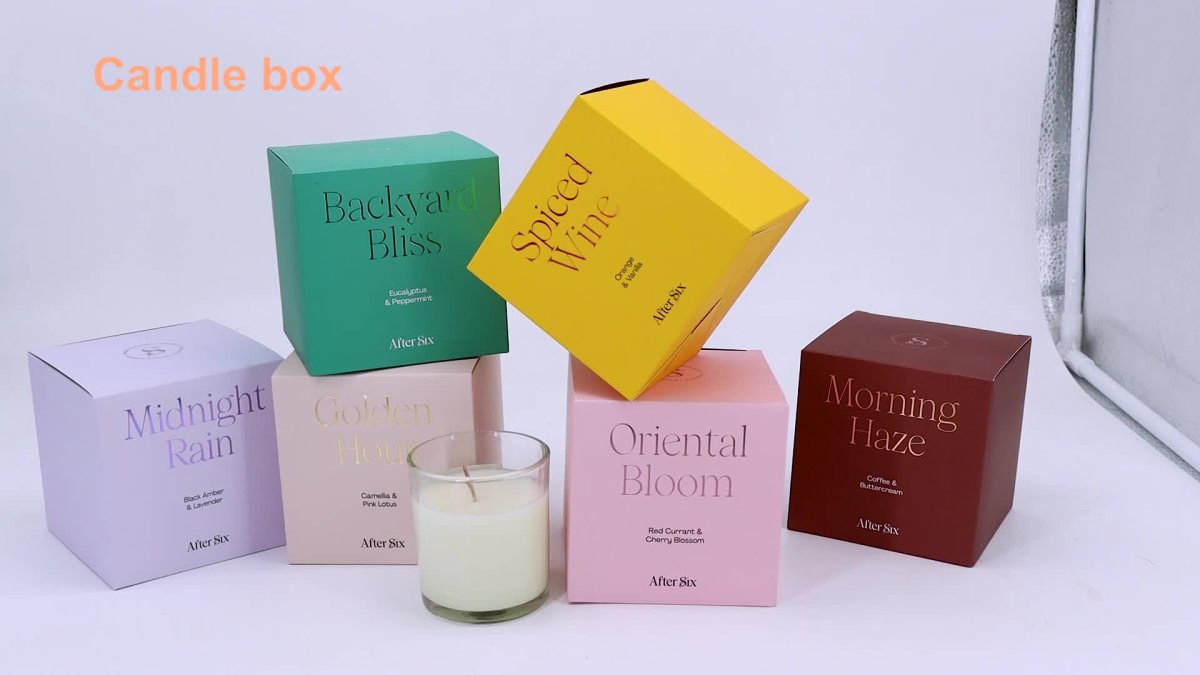 5 Best Candle Packaging Ideas for Sellers and Consumers 
Andres Walsh, 1 week ago
0
4 min

read
23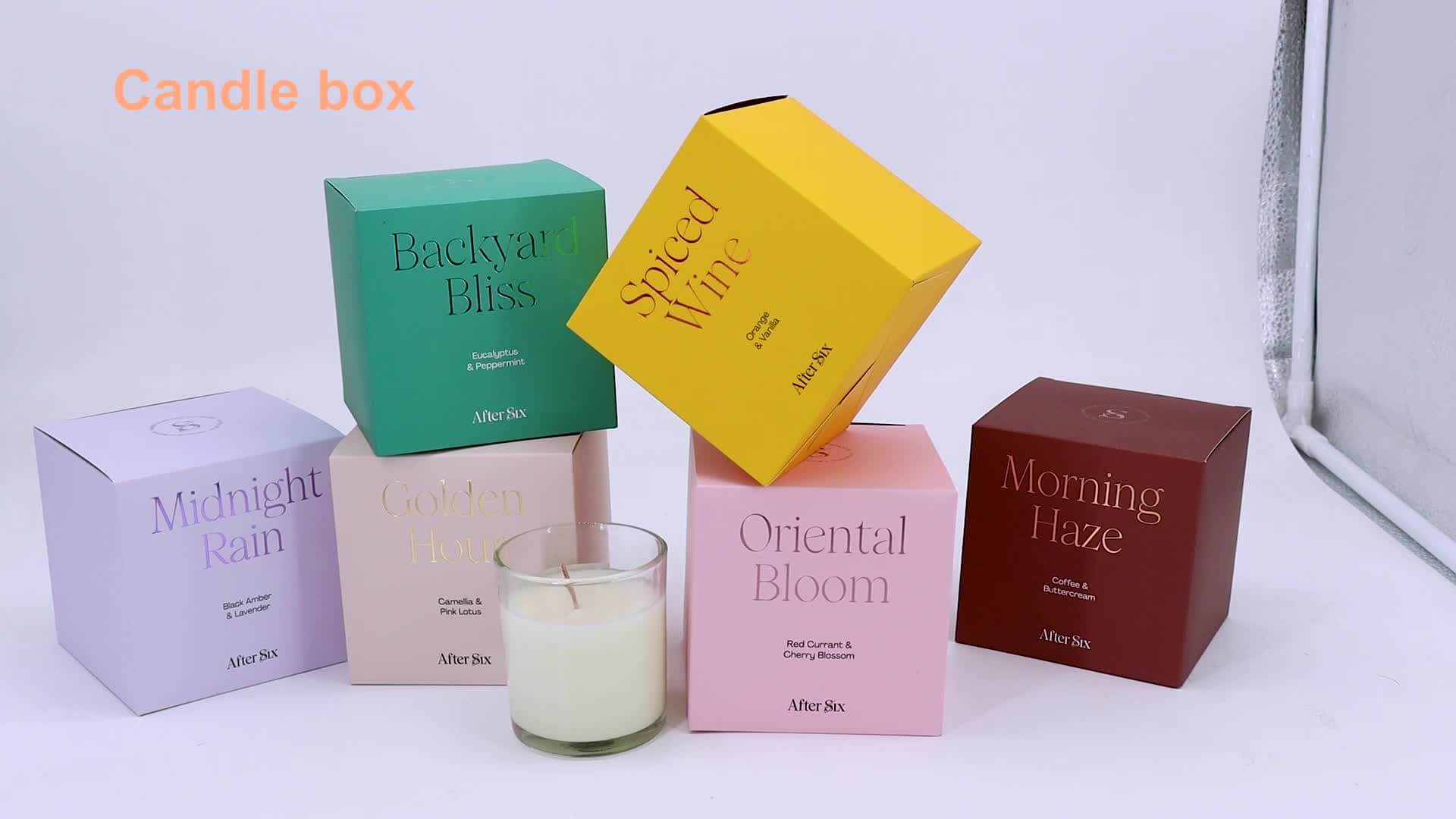 For the proper marketing of the candles, the best candle packaging ideas really matter. These ideas are not only beneficial for businesses, but also, they are very effective and advantageous for ordinary people as the packaging done for candles can make a better and lasting impression on the receivers.
Candles are a fundamental source of light; they can calm your mind and improve your mood. Candles can help you fight your anxiety and stress. Today, the world has developed so much that there is no need for candles, yet they are still used anyways. The problem of load shedding is increasing again, so in case of electrical power failures or to set a warm and soft ambiance, candles are used.
Candles are not only used for light but also as a fragrance for your home. The reason why so many people like them are that they can provoke several emotions. If you want to grow your candle business, then customized candle packaging boxes are the efficient way to fulfill your intentions.
Whether your business is small and you are thinking of giving your everyday customers something that is amazing and definitely memorable, or on any family occasion, you want to give your family or friends handmade candles, then this article is surely for you. You can use the following candle packaging ideas for your candles, whether they are soy or paraffin candles, handmade candles, or mason jars. So, the following are some ideas that will give your candle packaging an adorable look.
5 Best Ideas for Candle Packaging 
1- Try Using Custom Printed Candle Boxes 
If you are running a retail shop, you have to make sure that your candle packaging boxes are adorable and unique enough to make your product (candles) stand out in the competitive market. In the bulk of options, customers will find out and select the most unique and attractive option.
Most customers purchase the product through the packaging; ergo, the design of your candle packaging boxes should be designed in a way that catches the attention of your customers. Selling candles at a retail shop or selling them online, both of these options are different at retail shops; you can check the quality and fragrance of the candles at the same time before buying but purchasing candles online is totally different; you can just know what is written in the description of the product.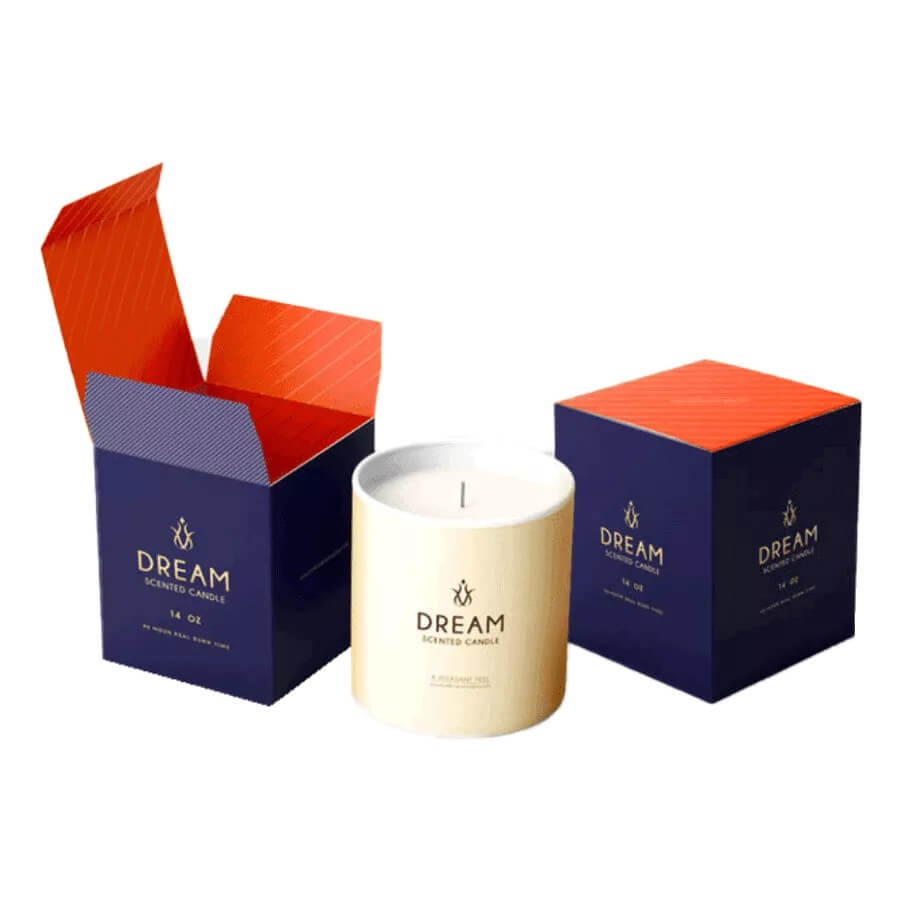 Custom candle packaging boxes for both options are the following: One condition is that when you sell candles at a retail store, the clients will check the candles in all the ways they should be, and after that, they will check the fragrance. In this case, what the customer is going to do depends on the design of the box.
On another condition that you are selling your candles online, your clients will first check the preview photo of your website or check the reviews. That photo will give them the first glimpse of your product – it is all-important to design the packaging well. You will lose your customers if you do not make the packaging boxes at the maximum level of customers' expectations.
2- Customized Labels 
One of the best candle packaging ideas that will make your packaging luxury is making use of customized labels. You can customize elegant and unique labels to catch customers' attention. What attracts the customers is the label, so you should take this step meticulously. However, on the basis of their fragrance and colorful appearance, most of the candles are bought.
You must be thoughtful and attentive while customizing the labels and remember what information should be added to the label. You can add information like the name of the scent or any information related to it. You can also add the price of the product to the label.
3- Try Using Hand-Drawn Illustrations 
In this modern era, many sellers have realized that their sales and profits can be increased if they add some creativity to their products. The fascinating way of showing off your candles is to use hand-drawn illustrations, as hand-painted products are more valuable and rewarding than photoshopped products. Hand-drawn illustrations give your product a natural and organic look, and they look better and are sold more.
4- Use Festival Content in Your Packaging 
Candle packaging design is an ideal way of making your product more attractive, but you want to get your investment back in the best way on a limited budget. You can create memorable packaging with the help of holiday or festival themes. You can use Christmas-themed packaging or whatever you want.
5- Enclose the Candles in Gold Foil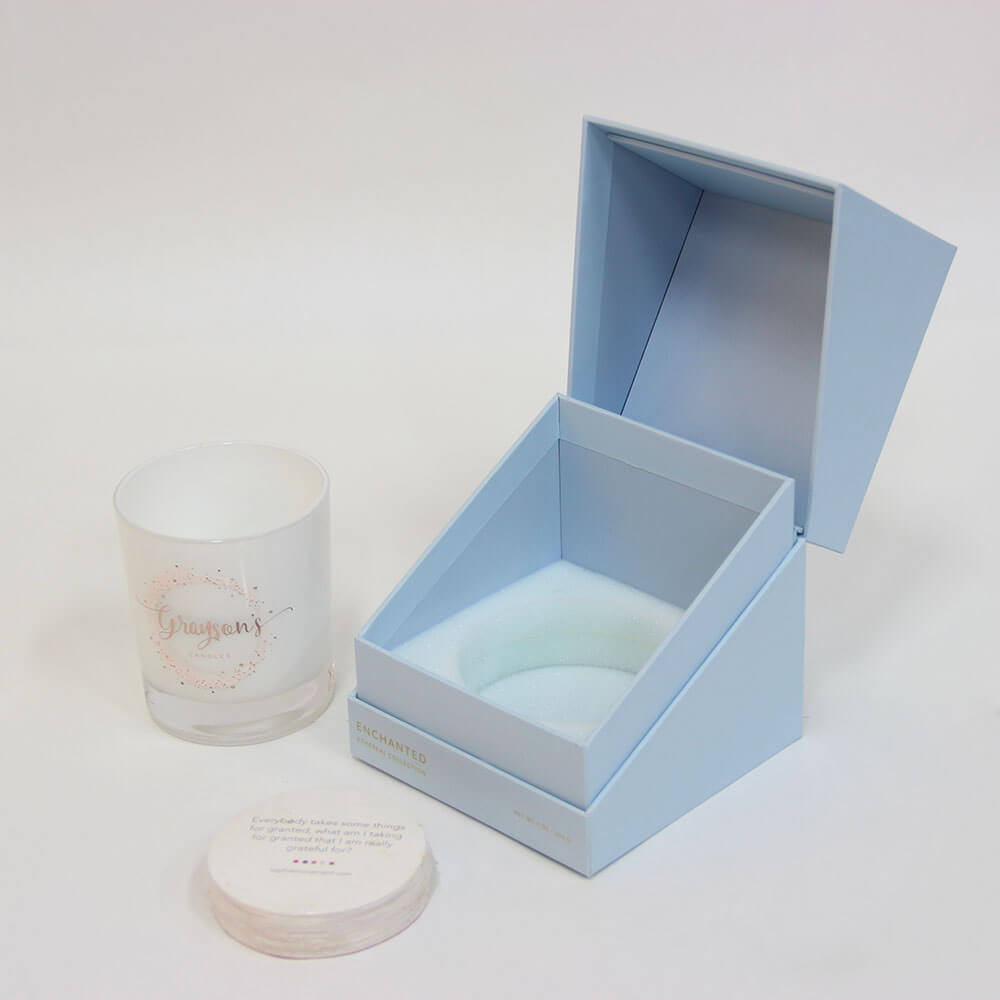 For thousands of years, candles have been around us, and they are one of the popular home accessories. For some special occasions like weddings, a good-scented candle is always appreciated. Wrapping the candles in gold foil will make them look luxurious as gold foil reflects light and make your wedding gifts show up. Rolling the candles in gold foil is considered one of the best options for packaging for a luxurious and unique look.
Andres Walsh
My name is Andres Walsh and as far as I can recall, I have had only one passion in my life – a love of fixing things! Growing up, my friends and even my family members called me "wrench." The nickname has somehow stuck even through to my adult life.
Related posts
Top 5 Creative Ideas to Achieve a Contemporary Home Interior Design

The construction for house renovations is in full swing thanks to the excellent weather and the dry, clear skies. If you live in an area with great weather wouldn't you take advantage of it and have yours renovated too? Style, however, is different for each... The post Top 5 Creative Ideas to Achieve a Contemporary […]