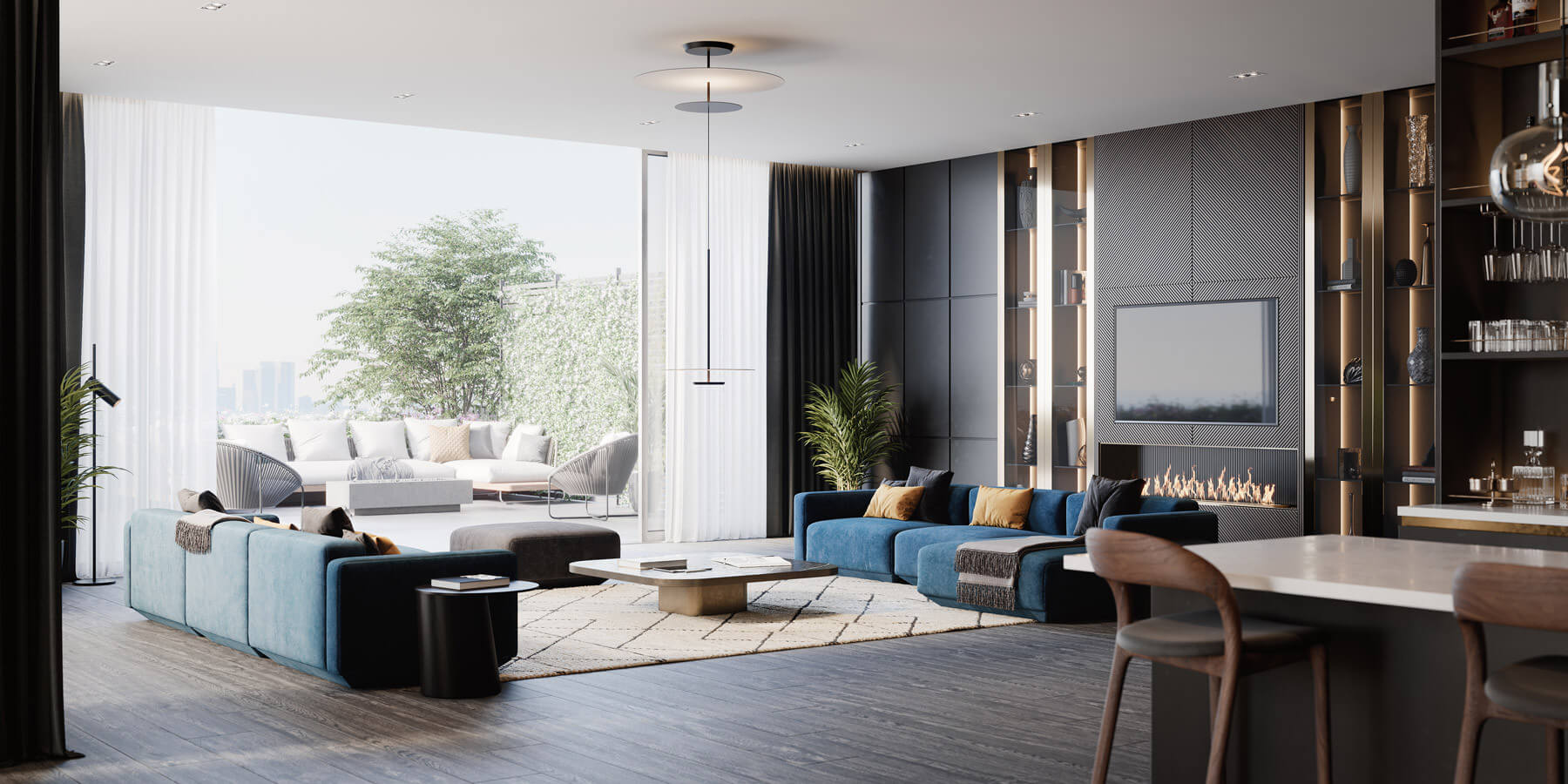 Technology is improving every day, and interior design rendering is no different. With the latest advancements in interior design rendering, many consumers and engineers alike are amazed by the results. An interior rendering is a photorealistic, scaled drawing of a home-inspired design. Producing these renderings require powerful tools and software, but whenever you get started with these powerful tools, they can be total game-changers for your creativity and career. As technology advances, so do we as designers, builders, remodelers, and DIYers. Using interior design rendering can improve not only your experience as a homeowner or renter but as a professional as well. If you're looking for tips on getting started with interior design rendering, this post is for you.
1: Start Off with a Set Place for Your Project Plan
Over time, you've probably collected various resources to build the interior design plans that best reflect the goals you have in mind. Having one set that you can access, which includes a combination of all elements of your project goals, such as a design brief, digital or print mood boards, color palettes, patterns, product links or pictures, shopping lists, and more, will help you in staying organized and on track.
2: Take an Online Course
If you're getting started with interior design in any form, especially within the digital rendering sphere, an online course is an excellent way to begin. You'll learn from an experienced professional in the comfort of your home. The tips you learn from an interior design course can prove to be invaluable and will help you to get started on identifying a clear goal.
3: Look into Interior Design Rendering Software
One way to bring your interior designs into reality is with the correct software. Whether you're designing your own space, working for a client, or on behalf of an employer, the right interior design rendering software will make a huge difference. A few different options to choose from are:
Houzz Pro
Spoak
Vectorworks Architect
Foyr
SketchUp Pro
Some of these software options are free to use for a limited period of time. Be sure to check out pricing online or call a representative for more information!
4: Remember Essential Design Hacks
Adding a few professional design elements or hacks can vastly improve the quality of the final rendering. A few pieces of professional tips or design hacks include:
Work with lighting techniques to convey a unique feeling and illuminate vital points
Use proper shadowing to add a more realistic look
Add the furniture, decorations, lifelike objects, and textures needed
Adjust any surface coverings, such as tile, wood, and more
Play with multiple viewpoints to create the big picture
Experiment with color when needed
No matter where you start with interior design rendering, know that learning how to use the software and seeing the results of your design projects can be very worthwhile. This new form of visualization has been a significant advancement in interior design over the past couple of years. With interior design rendering, you can not only improve the way your home looks, but you can also use it as a part of your workflow process to impress clients if you work in the industry.
Benefits of a Moving Company

Moving can be an exciting yet daunting task, and if you've ever relocated to a new home or office, you know that it involves more than just packing your belongings into boxes. It's a process that requires careful planning, organization, and physical effort. This is... The post Benefits of a Moving Company appeared first on […]