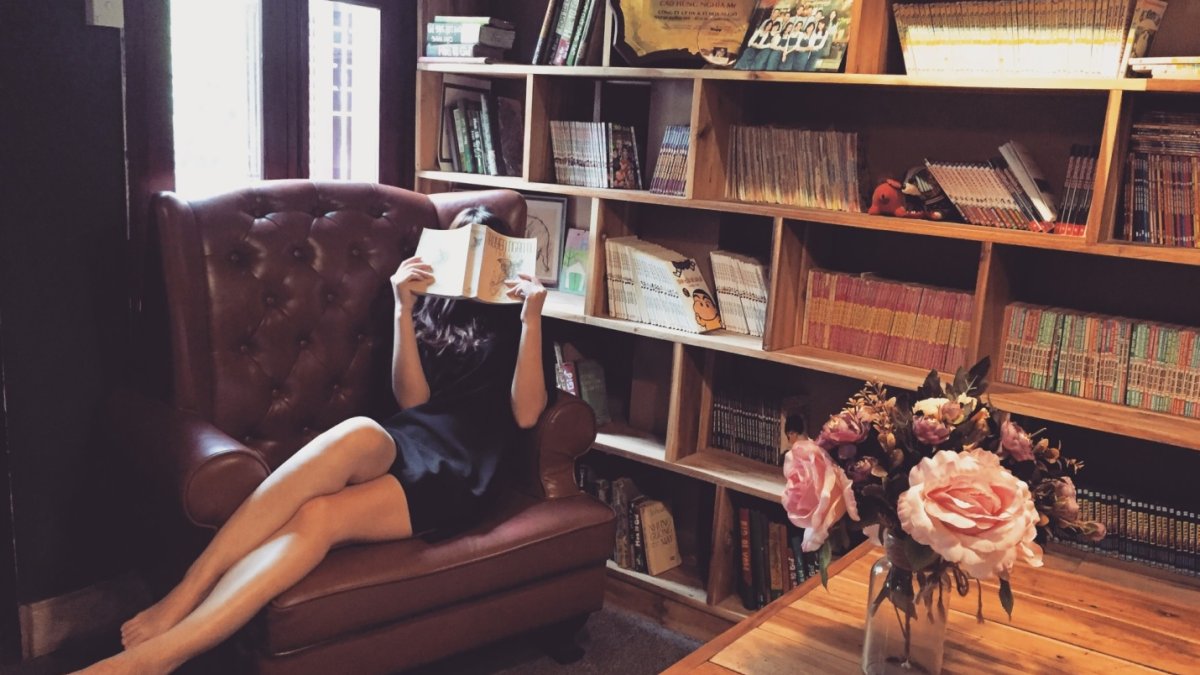 The coronavirus pandemic sent ripples through just about every aspect of life. Many Americans and people around the world found themselves spending a lot more time at home than usual. One of the consequences of this was that they started to look around and think, "how can I make my house better?"
According to CNBC, pandemic home remodeling boomed as people added home extensions, pools, home gyms, saunas, and much more.
Are you looking for home renovation ideas that can help your home feel revitalized?
Let's take a look at eleven home makeover ideas to help you start envisioning your dream home.
1. Create Outdoor Spaces
With lockdowns and social distancing becoming a part of our daily vocabulary, many people have been exploring ways to make their own spaces more enjoyable. Whether you have 100 acres or a postage stamp backyard, there are a lot of different ways that you can spruce up your outdoor space.
Maybe you want to put in a complete outdoor kitchen, or maybe you really only have space for a simple fire pit. Even the smallest changes can make a big impact, so you shouldn't turn down this idea just because your yard is small.
Here are a handful of ideas to help get your creative juices flowing:
Add mood lighting
Add a rustic swing
Build a patio
Hang mirrors on exterior surfaces
Build a green canopy
Add container plants
Start a garden
Create a living arch
Set up a table and chairs
Install rustic benches
Put up lattice panels
Install a shed roof
Make a tent canopy
Whether you want to invest a lot of money or hardly any into your outdoor space, there is a lot you can do to make the area more inviting and usable.
2. Incorporate Natural Light
One of the home makeover ideas that can have the biggest impact is incorporating more natural light. Maximizing your exposure to natural light in your home can have a lot of psychological and physical health benefits. It can help to improve your sleep, reduce the risk of seasonal depression, and boost vitamin D, to name a few.
Is it time for you to replace your windows and let the light in? If so, check out Renewal by Andersen Window Replacement.
3. Freshen Up Your Exterior
If you're looking for some of the best home renovation ideas, don't get stuck on the notion that you have to make major changes to feel the effects. There are a lot of things you can do that are lower budget that make you feel like you're living in a brand new home.
First impressions matter, and that's why curb appeal is such a big deal when it comes to selling homes. However, you shouldn't only be concerned with curb appeal when you're listing your home on the market or because you want your neighbors to think you're stylish. You also want to think about how you feel when you pull into the driveway, and whether your entrance area is welcoming you or leaving you with a feeling of dread.
Consider repainting your front door, incorporating some plants and landscaping, and installing window boxes. Pressure washing alone can go a long way in sprucing up your home's exterior. Other small touches include replacing your mailbox, creatively displaying your house numbers, and adding window shutters.
4. Add a Mudroom
When you think of house renovation ideas, you probably think of redoing your kitchen or adding a bedroom. However, we urge you to not overlook the humble mudroom, which can actually help improve the experience of living in the rest of your home.
Mudrooms are pretty much a secondary entrance to your house. This is where you can remove wet clothes, dirty boots, and heavy coats so you aren't tracking a mess into the home.
You might turn an existing space into a mudroom or you might add on a bit to your home. The average cost of adding a mudroom would be about $100 to $200 per square foot. However, the cost can range drastically depending on your plans.
Mudrooms are certainly practical, but they also provide an emotional and aesthetic transition between the outdoor space and the indoor space.
5. Renovate Your Kitchen for Entertaining
As people are starting to feel comfortable gathering in groups again, consider renovating your kitchen for entertaining. This could be as simple as rearranging your furniture and your appliances, or you could do a larger kitchen makeover.
6. Create a Study Nook
With more people working from home than ever before and many schools holding classes online, creating a study nook can be a practical way to spruce up your home. Consider looking for unused spaces in your home that could be transformed into an area for reading, writing, or getting work done.
7. Add a Walk-In Wardrobe
If you're looking for home renovation tips that will take your level of luxury to the max, consider adding a walk-in closet. There is nothing that makes you feel like you've made it more than having a walk-in wardrobe where you can keep all your clothes in their best condition and prepare the perfect outfit for the day.
8. Incorporate Open Plan Living
Open plan living has become increasingly popular in recent years. There is something so refreshing about open floor plans rather than the constrictive feeling of smaller rooms.
However, the layout is key when it comes to maximizing the potential of open-plan living. It's a good idea to work with an interior designer and an architect if you are thinking of knocking down walls to make your home more open.
9. Create Cozy Spaces
If you've been spending more time at home than usual in the last few years, you've probably started to think about how you could make the place a bit cozier. Sometimes it doesn't take that much to really make your home feel different on the cozy scale.
While there are a lot of things that you can do to make your home cozier overall, it can be nice to create a cozy-specific nook. The first thing you'll want to do is look around and see if there are any spaces that could be transformed into a den of coziness. An ideal spot would have plenty of natural light.
You'll then want to think about seating, adding a side table or coffee table, and getting the lighting right. Of course you'll want to add plenty of pillows, blankets, and other cozy items, but don't forget about other touches like incense or aromatherapy diffusers.
10. Be Considerate of Your Paint Color Choices
If you're ready to make a change in your house, don't overlook some of the simplest ways to make your space feel brand new. Adding a fresh coat of paint is pretty much the best way to make you feel like your home has had a makeover, so before you start tearing down walls think about whether or not a paint job could get you where you want to go.
When you're selling a home, the advice is always to keep your color palette neutral. However, if you know you're going to be in your home for the foreseeable future, there's no reason that you need to keep your walls in boring shades of gray or beige.
The colors of rooms can have a big impact on our emotional and psychological state. For example, blue rooms are said to be cool and calming, while yellow rooms can help you feel optimistic, inspired, and happy. Purple is said to stimulate the imagination, while red induces feelings of energy, excitement, and confidence.
11. Convert Your Garage Into a Living Space
Are you looking to add more living space to your home but an addition is out of the question? Then you might consider converting your unused garage into a living space.
This isn't necessarily something you'll want to do on a whim, though. There are a number of considerations you'll need to take into account first, such as zoning laws and regulations.
Use These Home Renovation Ideas as a Jumping Off Point
It can be frustrating looking at DIY home renovation ideas online because each of our homes is so particular. You simply might not have any spaces that can be transformed into a cozy reading nook or your backyard might not be big enough for an outdoor kitchen.
For that reason, it's best to look at these ideas for inspiration. Then, walk around your home and creatively imagine what it could be. Remember, there are no stupid ideas in brainstorming!
Did you find this article full of home renovation ideas interesting? If so, be sure to check out the rest of our blog for more entertaining and informative content!
Andres Walsh
My name is Andres Walsh and as far as I can recall, I have had only one passion in my life – a love of fixing things! Growing up, my friends and even my family members called me "wrench." The nickname has somehow stuck even through to my adult life.
Related posts
5 Tips for Creating the Perfect Home Office While Living in a Studio

More and more people start working from home, and it looks like this new trend is going to stay. If you're only just beginning, you might struggle with productivity in the new work environment since your home workspace may not be adapted to your needs.... The post 5 Tips for Creating the Perfect Home Office […]